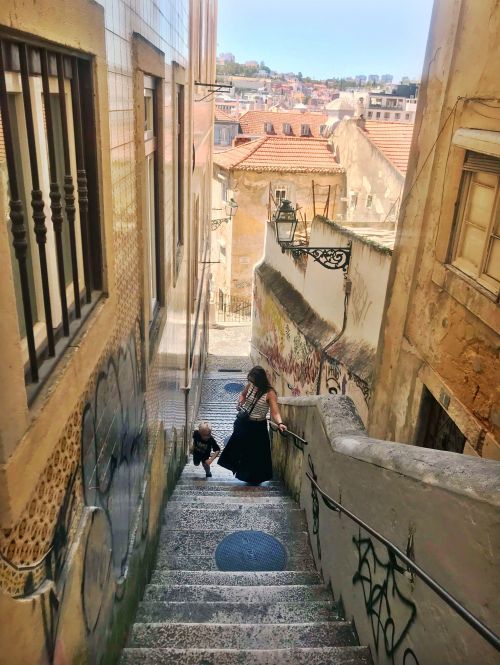 Western Europe is a dream destination for many U.S. residents. But according to a study by the U.S. Travel Association, 55% of Americans didn't use all of their paid vacation days in 2018. And that number doesn't even count those of us – myself included – who only dream about having paid vacation days to take in the first place.
I write about travel for a living, teach a vacation planning course, and co-host a travel podcast, so I talk to a lot of people about why they're not taking vacations. They consistently tell me that they don't have much free time or extra money. (And honestly, it's usually both.)
So here are some practical tips for saving time and money in Europe, because I want this to be the year that you finally make that dream trip a reality.
Compare flights:
There's no way around it, an international flight is a major expense. Find deals on flight comparison sites like Google Flights, Momondo, Kayak or Skyscanner. Sign up for emailed flight alerts so you can see when the price drops.
Enlist a travel agent if just reading this is stressing you out. The small fee they'll receive is worth the savings.
Time it right:
Skip the winter holidays and summer vacation, and head to Europe during shoulder season, which runs now through November and after Easter through early June. Flights and lodging are often cheaper, cities are less crowded and you'll waste less time standing in line with other travelers.
If your travel dates are flexible, consider leaving a little earlier or later. Many sites allow you to search for the best deal within a certain time period and look at price data to see when tickets are likely to increase.
Try neighboring airports:
Flights and trains (see below) between European cities are fast and affordable, so it might be cheaper to take the scenic route. For example, we saved almost 50% this summer by flying into Lisbon instead of Madrid. We spent several days in Portugal, exploring two countries for less than the price of flying into one.
Explore the region by train:
High-speed trains (which I fell for on a German press trip) connect with regional lines to whisk you through and between countries with ease. It's relaxing to see the countryside without driving or worrying about baggage fees.
To save on a hotel room, take an overnight train. The folks at Eurail sent passes so my son and I could ride through Spain, board a sleeper train in France and wake up the next morning in Portugal. If you plan to visit several countries, it's worth exploring how a Eurail pass might save you money or streamline the planning process.
Get an apartment:
This is an old money saving trick that makes you feel like part of the neighborhood and saves money at the same time. If you don't have friends to crash with, you can rent a house or apartment through sites like Airbnb, FlipKey, HomeAway and VRBO.
Rethink hostels:If the word "hostel" makes you think of a massive dorm room, think again. I've booked comfortable private rooms for two to four guests in the Netherlands, Spain and Portugal. You might share a bathroom (with secure showers), but you'll probably save money and gain hangout spaces like a game room, lounge, coffee shop or bar (perfect for killing time before check-in or a flight) and a communal kitchen.
Buy local food:
Take advantage of your lodging's kitchen or pack a picnic. I think buying junk food at convenience stores, trying new beer and wine (which are often cheaper than soda), and finding fresh ingredients at local markets are as much fun as dining out.
Go camping or glamping:Most Americans don't know that Europe boasts a well-equipped and affordable campsite network. (Plus, you can camp pretty much anywhere in Norway and Sweden, thanks to the right of public access.) For a few more creature comforts, browse cool lodging options like cabins, tree houses and yurts on Glamping Hub.
Find affordable entertainment:European alt weekly newspapers and other free publications list community happenings -- from performances to lectures -- just like at home. University neighborhoods are home to discount cinemas, gallery openings and budget-friendly poetry nights and live music, while markets offer shopping, entertainment and built-in people watching.
Skip the car:
Driving in European cities is expensive and unnecessary. If residents are getting around by bus, ferry, waterbus or metro, you can too. Bikes and scooters can be fun if you're confident in your coordination, while trams (like the ones I tried in Lisbon and Gothenburg, Sweden) trace many of the main tourist routes, so you can sightsee while you ride.
Take a walking tour: Bus tours are popular, but people without mobility issues can probably walk about as fast as traffic moves, so you might as well just book a walking tour. There are lots to choose from – history tours, wine tours, ghost tours, you name it. Most can occupy several hours for less money (or with more add-ons) than a bus tour.
I enjoyed SANDEMANs NEW Europe free walking tour in Madrid (there's no charge, just a recommended tip), one of many history and culture tours that the company offers in European cities. Eating Europe combines local history and a progressive dinner in several cities, including an excellent Lisbon tour that they sent me ticket to try when I was in town. You can also download apps like Cities Talking, Rick Steves Audio Europe, and Stray Boots and be your own guide.
Keep dining budgets low: If you're not a fine dining person at home, keep it simple on vacation. Breakfast and lunch are typically cheaper than dinner, and you'll usually pay a bit more to sit at a table than to eat at a counter or bar, even at low-key spots. Take-out joints, food halls, pubs, bakeries and food trucks introduce you to the local food scene for less.
Learn something new: As I watched a surf school paddle out to greet the waves along the western coast of France, I realized that a slower, more immersive travel experience is finally going mainstream. So check out courses at an art school, learn to snorkel, take a cooking class, try a yoga retreat or go horseback riding. A vacation is the perfect time to try something new.
I never dreamed I'd be bobbing in the North Atlantic a few miles off the coast of the Portuguese resort town of Cascaiswith my mom, son, and brother. But when FishingBooker asked if we'd like to try a short, complimentary fishing charter on the Pacifico, I did what I tell my readers and students to do -- I said yes. We're still talking about the dolphins, the height of those waves and the time my brother reeled in an octopus, so I know it was the right decision.
[Editor's Note: Alicia Underlee Nelson is a freelance writer and photographer. She co-hosts a podcast called "Travel Tomorrow," available at TravelTomorrowPod.com and wherever you find your podcasts.Her first book, titled "North Dakota Beer: A Heady History," was published in 2017. Follow her adventures at prairiestylefile.com. Got a story you'd like Alicia to cover? Email your idea to Alicia@hpr1.com.]