All is calm, all is bright:
by Alicia Underlee Nelson | .(JavaScript must be enabled to view this email address) | Culture | December 19th, 2018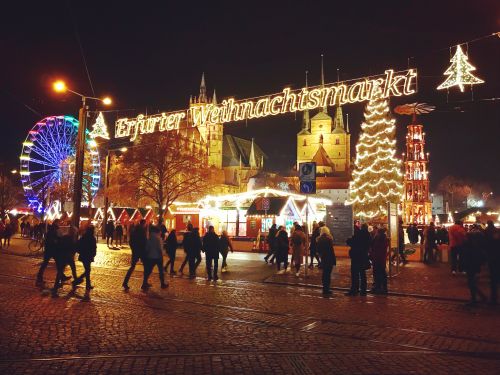 The peaceful mood that permeates a German Christmas market is the opposite of the holiday madness we often associate with the season. Instead of rushing through the mall or fighting the lines at a big box store, you stroll through the streets of the historic district or gather in the town square, following the scent of the roasted almonds in the air. Instead of shopping by the blue glow of your laptop, you meet friends for a steaming cup of glühwein – wine spiced with fragrant cinnamon and cloves – by flickering candlelight, then browse the wooden market stalls to find little treasures to be tucked under your tree.
You'll find Christmas markets in every German city and in most small towns -- although smaller communities may not celebrate through the entire Advent season as larger markets do. Advent is the first season of the Christian liturgical calendar, and it includes the four Sundays before Christmas. It's a time of preparation and waiting, a long meditation on hope and light during the darkest part of the year in the Northern Hemisphere.
Americans tend to skip this period of rest and reflection and rush straight into the holiday season in a frenzy of cheer. I'd argue that there's wisdom in making this period of darkness a quieter kind of celebration. Instead of pushing away the loneliness and restlessness that the season can bring by hibernating at home, Germans bundle up against the chill and gather together to celebrate the light.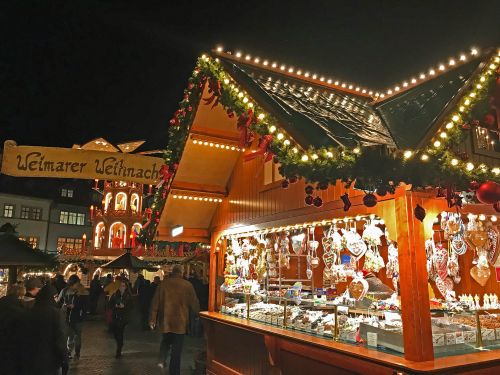 They've been doing it since the Late Middle Ages. The oldest Christmas markets in Germany are located in the Bavarian capital of Munich in the south, and in centrally located Frankfurt and Dresden, the capital of Saxony, in the east. Mentions of these markets were first recorded in the early 14th and 15th centuries.
But people had been gathering in market squares for years before the winter markets began to officially transition into Christmas markets. I stood on a hill high above Erfurt, the capital of Thuringia in east central Germany, and realized that, once he looked past the colorful lights and the Ferris Wheel in the distance, Martin Luther would have recognized the busy market square below. The theologian started college here almost three centuries before the U.S. was founded.
Of course, in Luther's day, Germany wasn't Germany at all, but a collection of free cities and small but distinct kingdoms and duchies ruled by lords, princes, and bishops as part of the Holy Roman Empire. War, trade routes and political and religious alliances shifted territorial boundaries. But the Christmas markets called Weihnachtsmarkt in German -- or Christkindlmarkt ("Christ child market") in the southern regions -- endured.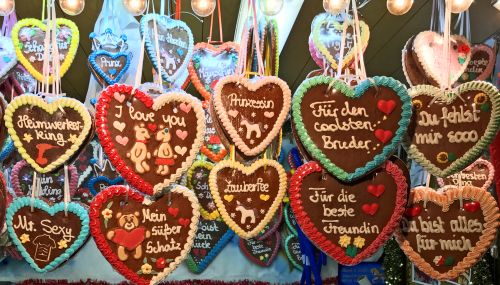 You can see traces of this history in the food. German cuisine is proudly regional, so although you'll find certain Christmas market staples like hearty potato pancakes, sweet crepes, waffles dusted with powdered sugar, tempting little Christmas cookies and intricate marzipan treats at most Christmas markets, each city offers local favorites as well.
You can sip apfelwein (hard cider) in Hesse and sample rich, buttery, completely addictive spätzle noodles in Baden-Württemberg. You might find flammkuchen, a wood-fired crust similar to pizza topped with ham and cream cheese in Munich and snack on a round, deep-fried, sugar topped pastry called a schneeball (literally "snowball") in the medieval walled town of Rothenburg ob der Tauber. Stollen -- a dense, rum-soaked Christmas cake packed with dried fruit and nuts -- is from Dresden. And although you can buy a fat gingerbread heart decorated with sweet sayings at markets across Germany, the gingerbread bakers in Nuremberg, a historic spice trading city, still favor the old recipes. This gingerbread is richer, darker and more complex than its American counterpart, a taste of another time.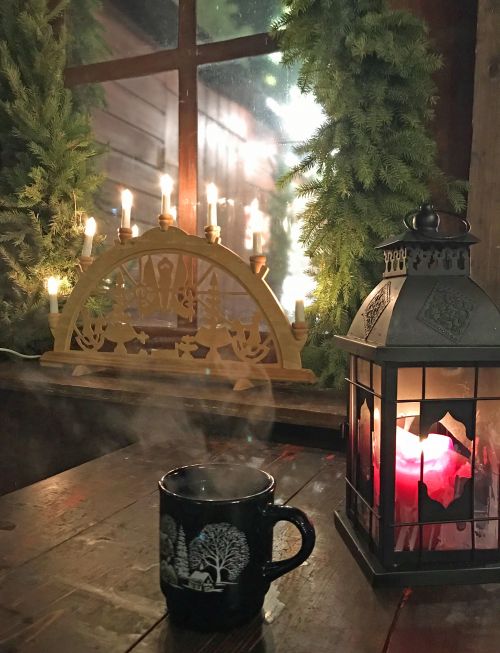 Even Germany's beloved sausages are regional, served crisp and hot from the Christmas market grill. My current favorites are the petite Nuremberg rostbratwurst, served stacked in a hard roll for snacking and Thuringian bratwurst, a huge and hearty sausage from Thuringia flavored with marjoram, garlic and caraway. Trying them all seems like a worthy pursuit.
Many of the items for sale in the wooden Christmas market stalls are regional too. Thuringia is known for glassblowing, so you'll see more dainty glass baubles displayed in the region's markets than anywhere else in Germany. If you're looking for elaborate handmade glockenspiels, head to Munich. You'll find the greatest variety of intricately carved wooden candleholders in Dresden and throughout the state of Saxony.
You won't find the hottest toys or electronics in these stalls, because shopping at a Christmas market is more about gathering together and appreciating beautiful things rather than crossing items off of a list. So while you'll find practical items like kitchen gadgets and warm socks at some stands, most of the wares on display are items you can bring to a party as a gift for the host (pretty chocolates, elaborate beeswax candles, local honey and artful bottles of wine or spirits) or traditional Christmas creations like wooden nutcrackers, hand-carved ornaments, advent calendars and delicate, homemade lace decorations.
Although you'll find some modern touches, like the prevalence of local artists and makers at Erfurt's main Christmas market or the colorful booths selling crafts made by and for the LGBTQ community in Cologne and Berlin, a traditional spirit prevails. It's strangely comforting to see that both the sleek and sophisticated city of Düsseldorf and the historic squares, palaces, and castles of Stuttgart can be transformed by tradition into something timeless.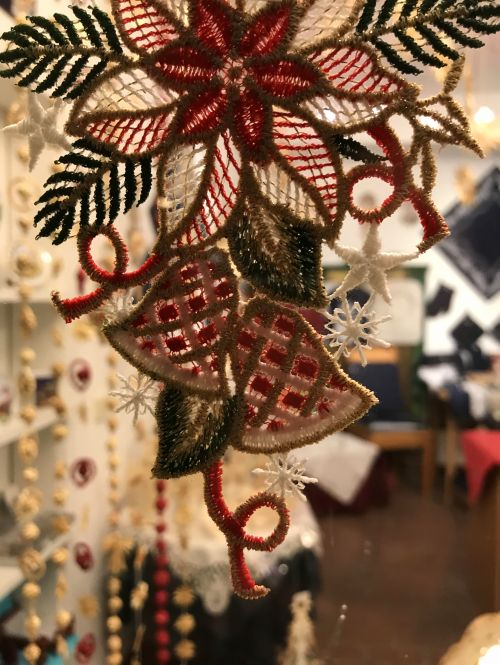 Even the most humble Christmas markets have a festive spirit that draws you in. I arrived in Erfurt one chilly night, so jet-lagged that I forgot to push the elevator button on the way down to the lobby in search of dinner. In a daze, I stepped out a different door than I'd entered through just moments before and found myself in a winter wonderland. I followed the sound of voices and the strings of white fairy lights to a bustling market in the shadow of the Krämerbrücke, a medieval bridge topped with half-timbered buildings where vendors still sell their wares. I feasted on raclette (melted Alpine cheese) and tangy pickles on a crusty baguette and nursed my first German beer consumed on German soil. I tried on a few silver rings, then sat at a table and watched the world go by. I suddenly wasn't so tired after all.
I spent the next day in Weimar, the city of Goethe and Schiller, Bach and Liszt. The Weimar Christmas market doesn't typically show up on the lists of the top Christmas markets in Germany, but it charmed me anyway. I walked the historic streets lined with Christmas market stalls and most of the city's 11 UNESCO World Heritage Sites. I sipped glühwein. I ate Thuringian bratwurst with mustard for lunch and again for dinner. I bought chocolates for Christmas gifts and a scarf for myself. When my feet got cold, I popped into a church, local bookstore, and a packed bakery, where I joined the locals for a mid-afternoon coffee and cake break. I watched ice skaters twirl and hold out their arms to each other as darkness fell. For a day with no real schedule, this had turned out better than I imagined.
A Christmas market doesn't need to be large or well known to transport you. You can go into a Christmas market with no guidebook and no itinerary and still have a great time. They're popular with visitors from around the world, so a traveler can get by with basic German pleasantries, a few extra layers and warm walking boots. The sensory experiences inside need no translation.
You don't even have to work terribly hard to find one -- just point yourself in the general direction of the historic district and go. You'll probably stumble upon another Christmas market on the way, like I did in Erfurt. Most medium and large cities have several Christmas markets to choose from. Berlin alone typically hosts around 60.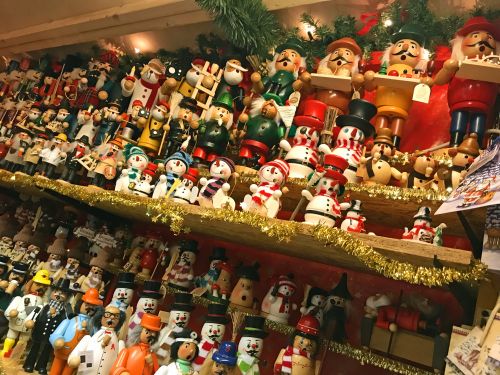 If you're debating booking a last minute trip to Germany before Christmas or debating a trip for next year, consider this your sign to go. There's truly nothing like the atmosphere of a German Christmas market. It's possible to export certain elements – the twinkling lights, the tempting cookies, the treasures displayed in the open air -- but the experience itself doesn't fully translate. You really do have to bundle up in your coziest layers and stand on those cobblestones -- smelling the almonds and spices, warming your hands with a mug of steaming wine while the distant melody of a Christmas carol rises up over the murmur of conversation -- to feel the magic for yourself.
[Editor's note: Alicia Underlee Nelson is a freelance writer and photographer who covers craft beer, travel, art, entertainment, history and breaking news for Thomson Reuters, Food Network, USA Today,Delta Sky Magazine, AAA Living, Midwest Living, Beer Advocate, trivago magazine, Matador Network, KFGO-AM, craftbeer.com and numerous other publications. Her first book, "North Dakota Beer: A Heady History," was published in 2017. She was a guest of the German National Tourist Boardwhile researching this story. Follow her adventures at prairiestylefile.com.]