Chrome Web Browser
by Chuck Solly | .(JavaScript must be enabled to view this email address) | Culture | September 11th, 2019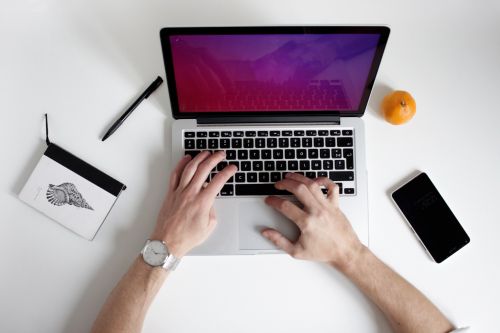 We haven't talked about the Chrome web browser for a while and now is a good time because Google is coming out with a new version of the browser. This will be Chrome 77 which will be arriving as I write this. Disclaimer- I use the Chrome web browser for almost all of my work and I use Firefox, Edge, and Opera for various tasks when setting up a website, etc. In years past, if a website didn't work properly with one browser, you simply tried another one. These days, Chrome knows how to handle most sites that you and I would be trying to access. I don't know whether the browser wars are over but Chrome is certainly getting close to being on top.
Google is always adding new web features to Chrome. Many of them aren't for you to use—they're for web developers making websites. You'll never notice many of these features until they pop up on web pages. They make the web faster, more powerful, and more secure. The new Contact Picker API is an example of a feature that makes the web more powerful. It will let a website ask for your contacts, and Chrome will let you select contacts from your device's address book to give to the site. It's currently available in an "origin trial," which means only a handful of approved websites can test it.
This sounds like it's just for phones, but it could be used on the desktop, too. For example, the contact picker could pull contacts from Windows 10's People app or even your Google Contacts. It's even more private than giving an Android or iPhone app access to your contacts. Chrome sees all your contacts and gives you a list of them, but only the contacts you choose are handed over to the website. The website can't see all your contacts.
Much of Google's work on every Chrome update is invisible. It just makes Chrome and the web you use better. For example, Google has a new "Enter Key Hint" attribute built into Chrome. This lets a website customize which action appears on a touch keyboard's Enter key when a user is interacting with the keyboard. For example, if you're typing a message, you might see a "send" key. If you're performing a search online, you might see a "search" key. All the technical details about Chrome 77—down to how PaymentRequest behaves differently for web developers, Google limiting Chrome's referrer headers to a maximum of 4 KB in size, and more—are available on Google's Chromium blog.
Have you heard about Chrome's extensions? Extensions are small software programs that customize the browsing experience. They enable users to tailor Chrome functionality and behavior to individual needs or preferences. They are built on web technologies such as HTML, Java Script, and CSS. I don't know how many there are but you will get tired scrolling down the lists of Chrome Extensions. Other browsers have extensions so make sure you check them out.As I have mentioned many times before, you must do your due diligence. There are dozens of web browsers on the Internet. Test a few of them for a week or so before you make up your mind.