Computer Use is not supposed to be Stressful
by Chuck Solly | .(JavaScript must be enabled to view this email address) | Culture | May 29th, 2019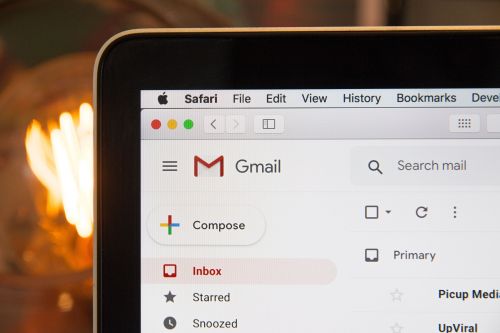 Doctors will tell you to get away from stress. But I am not a doctor so we won't get into that here. Let's just talk about your Inbox. We all get email right? After many years of receiving email and interacting with others on the Internet, I get about 125 emails a day. Last week I culled out about 25 emails so now it is down to 125 from 150. It is still stressful.
There are many articles on "Inbox Zero" on the Internet. Inbox Zero is a staple of digital productivity advice. "Achieving Inbox Zero" is the knowledge worker's equivalent of "reaching enlightenment". Well, maybe you don't need to be enlightened but it sure would help to get thru your emails faster. But Inbox Zero doesn't mean having an empty inbox—it's all about reducing the stress of email. Searching for Inbox Zero brings back 108 million search results in Google, and it will continue to be one of the cultural touchstones for productivity for a very long time to come—even as it fades in and out of fashion.
If you've got any interest at all in productivity, it's worth knowing about. And hey, it might help you! If you assumed "Inbox Zero" meant having zero emails in your inbox, don't worry because you're not alone. I searched the web for "What is Inbox Zero?" and found many web sites that say Inbox Zero is all about having an empty inbox.They are all incorrect.
The whole point of Inbox Zero is that email is a never-ending stream. An empty inbox is only ever temporary, so making an empty inbox your target is a fool's errand. You're at the mercy of other people sending you mail. The only certain way to have an empty inbox is to block all email, which is functionally the same as not having an inbox at all.Or, to keep your inbox at zero, you might have to watch it like a hawk and deal with each email the instant it comes in.This is unrealistic.Instead, the Inbox Zero philosophy assumes that your inbox is a source of stress.
Inbox Zero seeks to make it less stressful and to take up as little of your focus as possible. Here is a good system for dealing with your email:Use OHIO - Only handle it once"Handle" means that once you've understood the email, you do one or more of the following things:
Reply to the email.
Forward the email.
Organize a meeting about the email.
Turn the email into a to-do list item.
Awaiting Response
Do nothing (if none of the five options above are needed)
After you've done whatever you need to do with the email, you either delete the email or archive it. You do not leave the email in your inbox once you've handled it.Don't have time to handle an email right now? That's fine—you're not pursuing Inbox Zero, and a lingering email in your inbox isn't a failure, only a task you haven't tackled yet. Just make sure to handle the email when you have a minute.If that seems oddly simple, that's because it is. OHIO as a principle is simple, and the implementation should be simple, too. The aim is to help you get a grip on your inbox by clearing it down using a simple decision-making process. When you look at an email, you reply to it, forward it, set up a meeting about it, turn it into a to-do list item, or do nothing if none of those options are needed.
You then delete the email if you don't need to keep it and archive it if you do it. Rinse and repeat with the next email until your inbox is empty.