​Cutting the cord
by Chuck Solly | .(JavaScript must be enabled to view this email address) | Culture | July 10th, 2019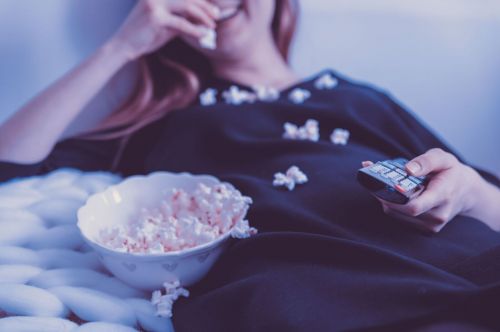 I got an alert from a friend about "cutting the cord." This is when you change your television reception from cable or satellite to "Streaming." Streaming means you are getting your reception from a site on the internet. You may have heard the names: Hulu, Netflix, YouTube, etc. My friend was describing his service for use in his home as being very easy to set up. The streaming services offer different features but they are all cheaper than cable or satellite. This appeals to me!
I want to make a distinction here between streaming service and the antenna-based local channels. There are only about 18 local channels that you can pick up with one of those cheapie digital antennas. They do not include any of the major networks except those received locally. Since they don't receive TCM, CNN, and Discovery, this is not the solution for me.
I am not going to recommend one service over another. There are many different networks and most of the streaming services will allow you to receive local channels. The biggest difference between the local cable TV services is the number of channels they let you see. The local companies allow about 25 whereas the streaming sites are generally coming in at 100 channels.
Below is a list of the popular services with their current prices:
Make sure you do your due diligence before jumping on your computer and ordering a streaming service.
Keep in mind that there is a selection of controllers that you must purchase: Roku, Firestick, etc. You will need one of them to properly control your streaming system. To make things more complicated, some services don't support some some controllers. I shop for controllers on Amazon. They will have all of the controller information in their listings.
Decide which service you choose based on your needs. I only watch about a dozen channels so obviously I want a service that will give me those channels. One of the things that really burns my butt is that none of the services (either local or streaming) allow a-la-carte programming. That is they won't let you pick the channels that YOU want to watch. Hopefully that will change in the next year or two. I am not holding my breath however...
One more thing to keep in mind: You must have a decent Internet connection. Don't get me started on Internet speed requirements, it depends on your setup.
I would like to collect reviews from my readers about the various different streaming services they have. Send an email to: rcsolly@gmail.com. If I get enough of them I will report the facts.