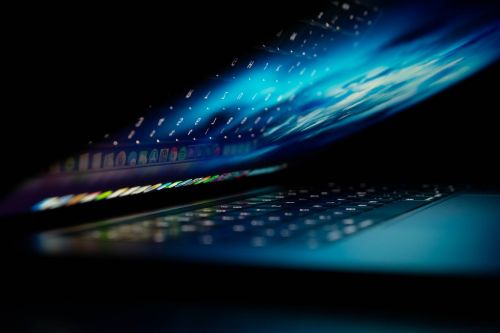 Your computer would be useless without the code (programs) that make it do something. The software produces a result, stores information, or finds information for you. During the first decade or so of computing, you would be given or have to buy the code for a particular .exe (executable) file that you would load on your computer hard drive and run it from there. It would produce results for you depending upon the function of the software.
These first pieces of software were very expensive... A word processor for $400, a spreadsheet program for about $300, etc. The word processor that I am using to write this column I bought just recently. The cost was $29.95 and it INCLUDED a spreadsheet and a presentation program. By looking around and paying attention to prices online, you can find some good deals for some commonly used software packages.
Different types of application software:
1) Word processing software. ...
2) Spreadsheet Software. ...
3) Desktop Publishing Software. ...
4) Database Software. ...
5) Communication Software. ...
6) Presentation Software. ...
7) Internet Browsers. ...
8) Email Programs...
These are the types of software that we can all use in our daily work. Most of this software is very versatile. I am constantly amazed at the vast number of functions available in these packages.
There is, however, another category of software. Normally referred to as "custom" software, it is written to satisfy the needs of a particular industry or even one business. An example of this is hospitals. Now hospitals have special needs, privacy, security, many functions, etc. To fulfill these needs will cost you big bucks. Epic Software is the software of choice for many hospitals. Prices for self-hosted Epic EMR software start as low as $1,200 and can top $500,000 for large clinics and hospitals. The EPIC EMR software can also be bought at an upfront price of about $1200 to $500,000 and more. I should also mention that these prices are for the core program. Things like training and specialized modules are extra and can easily take the costs up to a million. So you have to think twice before starting your own hospital.
There are other types of custom software, the types that serve broader industries such as the restaurant industry. Called POS (point-of-sale) software, this code is much cheaper but also performs fewer functions. Some POS systems are designed to work with any retail business and it will shorten the length of time you spend waiting to check out at your local family grocery store.
If you are in the market, use one of the search engines to explore the websites of the manufacturers of application software. You will get an education.
Extra Bonus: I am sure that all of the concert stage stars use computer software to control the sound and light used in their shows. I know that Celine Dion did the other night for her concert here in Fargo. The lighting and sound effects were spectacular! All of this was controlled by a computer including the remote-controlled lighted drones at the end of the show. Seeing a performance like that will tell you what computers and software are capable of. Sorry for you if you missed that show!