I won't be supporting your Computer
by Chuck Solly | .(JavaScript must be enabled to view this email address) | Culture | November 7th, 2018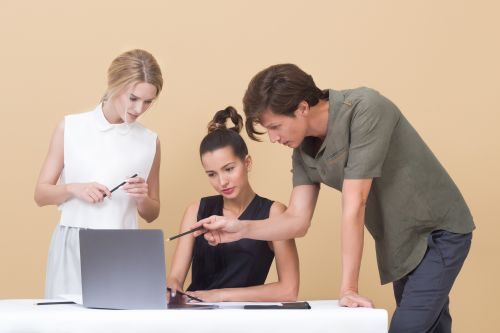 Your operating system to be exact. That is Microsoft's job. It is a tough job but Bill Gates signed them up for it many years ago. But Microsoft only supports each version of Windows for so long. For example, Windows 7 is currently in "extended support" until January 14, 2020, after which Microsoft will no longer support it. Here's what that means.
When Microsoft stops supporting a version of Windows, Microsoft stops issuing security updates for that operating system. For example, Windows Vista and Windows XP no longer receive security updates, even if substantial security holes are found in them. On January 14, 2020, the same will be true for Windows 7. Even if people discover huge security holes that affect Windows 7, Microsoft won't issue you security updates. You're on your own. Sure, you can run anti virus tools and other security software to try protecting yourself, but antivirus is never perfect. Running software with the latest security updates is important, too. Antivirus is just one layer of defense. And even security programs will gradually drop support for older versions of Windows. Microsoft will keep making security updates for Windows 7, even though you can't get them. Large organizations can sign "custom support" contracts to keep getting security updates for a period while they transition to a new operating system. Microsoft ratchets up the price going forward to encourage those organizations to move to a new version of Windows. The same thing happened with Windows XP. When Microsoft ends support for an operating system, that's also a signal to other software and hardware companies. They'll stop supporting that older version of Windows with their own software and hardware, too. It may take a few years—as it did with Windows XP—but third-party software will gradually drop support for Windows 7 after the end of support date. This can be a very unpleasant surprise when you need help with a piece of your software and the customer service says "sorry can't help any more."
New hardware components and peripherals will stop working on your system, too. These need hardware drivers, and manufacturers might not create those hardware drivers for your old, out-of-date operating system. This can be disastrous if you are in the middle of a project and your printer dies. Trying to get a new printer that supports your old operating system can be a problem. So what does support mean in Microsoft terms?
Normal consumer versions of Windows 10—that is, Windows 10 Home and Windows 10 Pro—receive feature updates every six months. Those updates are then "serviced" for 18 months. That means they'll receive security updates for eighteen months, but you can always get more security updates by updating to the next release. Windows 10 automatically installs these new releases, anyway.What should you do? ---Upgrade!

I don't recommend using a release of Windows that's no longer supported by Microsoft. It's just not secure. I recommend upgrading to a newer version of Windows. Win 10 has been out for over a year now and most of the problems have been worked out. Don't like Windows 10? Well, then consider switching to Linux, trying out a Chromebook, or buying a Mac. If you are unsure whether your current hardware will accept a new (Windows) operating system, take your machine to someplace like PC Parts here in Fargo and let them look over your system.