Let the games begin
by Ryan Janke | .(JavaScript must be enabled to view this email address) | Culture | August 14th, 2019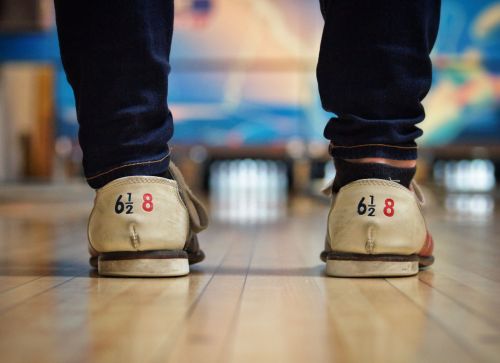 The 2019 North Dakota Senior Games begin this Thursday, August 15 and will continue through Saturday, August 17. There are 20 events scheduled for the Senior Games, which take place at various locations around Fargo and West Fargo.
The games are open to any North Dakota resident over the age of 50 and Fargo Parks promises they will have events for nearly all ability levels. There will be individual and team competition available.
The North Dakota Senior Games showcase the benefits of lifelong, regular physical activity.
"Promoting and maintaining an active recreational community is a central part of our North of Normal lifestyle," Kali Mork, Director of Sports for the Fargo-Moorhead Convention & Visitors Bureau, said. "SeniorGames are loved across the nation and we're excited to show the activity of North Dakota."
The 2019 North Dakota Senior Games has a full schedule of events. At 8 a.m. on Thursday, men's singles and women's doubles pickleball opens at Brunsdale Park in Fargo. Over at Lindenwood Park, the 5K Road Race begins.
At 10 a.m., Red River Lanes in Fargo will host doubles bowling. 3-on-3, horse, and free throw competition basketball events start at Courts Plus Community Fitness Center.
The action continues for a full slate on Friday. Pickleball is back at Brunsdale Park with men's doubles and women's singles starting at 8 a.m. Track and field, racquetball, table tennis, and golf all kick off at 9 a.m.
In track and field at Fargo South High School Track, field and power walk events start right away and running events at 10:15 a.m. Racquetball will be held at Courts Plus, table tennis at American Gold Gym, and Rose Creek will host golf.
Red River Lanes will host the second day of bowling, with doubles starting at 10 a.m. Archery takes place at Metro Rec in Fargo at 1 p.m. and Hulbert Aquatic Center in West Fargo will host swimming at 2 p.m.
The games finish up Saturday morning. Mixed pickleball goes back to Brunsdale Park at 8 a.m. The 10K timed cycling race will start at 9 a.m. at Trollwood Park. Oak Grove Park will host horseshoes and softball begins at Anderson Softball Complex at 9 a.m.
There are also social events related to the games. On Thursday from 6-8 p.m., hors d'oeuvres will available at Brewtus Brickhouse in West Fargo and on Friday, the North Dakota Senior Games have a block of tickets to the FM Redhawks vs. Sioux Fall Canaries baseball game at Newman Outdoor Field.
Registration for the 2019 North Dakota Senior Games ended on August 5, but Fargo Parks is still seeking volunteers for the event. Folks can also come out and cheer on and encourage the athletes while they compete.
"We're incredibly excited to once again host the North Dakota Senior Games here in Fargo and give them the opportunity to qualify to participate on the National Stage," Clay Whittlesey, Events Director for the Fargo Park District, said. "We hope that this encourages people who are ages 50 and better to get out and get active. You're never too old to be an athlete."
YOU SHOULD KNOW: