North Dakota: a hell for LGBTQ+
Culture | May 5th, 2017
Last week I shared why I was leaving North Dakota. The long and short of it is that by moving a few miles across a river I will gain access to healthcare I don't have here and I will feel safer knowing that I live in a state that protects my rights in housing, public accommodation, and employment.
However, I'm one person and this story is so much more than me. To get a wider perspective I asked LGBTQ+ community members who have moved to share a bit of their story. I asked them why they moved and what skills they took with them so that North Dakota can better understand the issues it's facing.
Crystal (psychologist)
I left North Dakota after completing my undergraduate degree at UND in Psychology. I was 22 when I left and had begun a relationship with a woman within the year before this. When I left it honestly felt imperative that I do so. I had support from my mother and a few friends, but was not at all comfortable living my life in an authentic way in ND.
Through reflecting on this in more recent years, I realize this was due to much more than my sexuality; it was the importance I place on diversity, liberal politics, the need for bigger cities and more experiences. But at the time, my discomfort in my surroundings and my need to leave felt centered on wanting to live more authentically within my sexuality.
I moved to Seattle and felt instantly more comfortable. To this day, I describe Seattle as a version of home and as the place that helped me to discover myself and find comfort in my authentic self, far more than ND did for the first 20 years of my life.
I have since moved to MN, a move that was prompted by a doctoral internship and became more long-term for many reasons. I still have family in ND, so I travel there one or two times per year and have regular interactions with North Dakota family and friends.
At the risk of sounding harsh and finite, I honestly can never see a future in which I would return to living in this state. There are many aspects of it that are wonderful (the generosity of the people, the simplicity and safety, the beauty of open fields), but the lack of diversity, open-mindedness, or opportunity all remain significant negative factors in my mind.
I am a Psychologist who works with people of many diverse populations, including LGBTQ+ clients and an emphasis on gender diversity. I see often the importance of being surrounded by diverse ideas, people, and opportunities, in being able to find comfort in your own internal diverse identity. I see this in the people I work with and have also lived it.
In my moving away, North Dakota lost a queer, liberal, and feminist-identified, open-minded woman and a psychologist who works well with diverse populations, particularly LGBTQ+ clients.
In a large way this brings up discomfort and guilt for me, because I know leaving just perpetuates the lack of diversity, but for many in our population, and definitely for me, it was a necessary move in order to live my authentic self.
Kazu Anderson (cook, community volunteer)
"Moving out of state was the safest, best option me and my wife could have ever done for ourselves. Despite some minor hardships and frustrations in WI, my safety and access to care went up 300%. I have never had so many physical assaults and instances of discrimination in renting, jobs, inability to access even a food bank as I did in that hell state."
When I was in Fargo I was actively participating at MSUM as a volunteer for the spectrum group and as a board member for a whole, and in the drag shows. I mentored students even after leaving college due to LGBT-related harassment.
My wife continued and finished her geology BS and was active in student run activities and clubs. Personally I took with me volunteer experience; I had been with the Center Avian Adoption for 5 years and was providing in-home foster care.
I was also a cook at major institutions (MSUM, Prairie, Golden Living) for a lot of that time.
My wife has taken a position at the Madison University studying a newly unveiled Cambrian frog species and works at a brand new cafe In town. We were very active in the community and left after five and a half years in Fargo.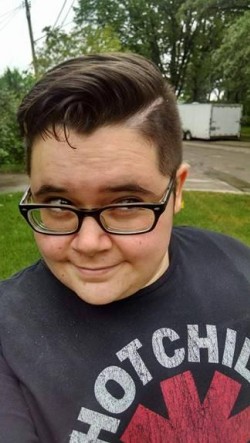 Reed Rahrich (10 years food service & management)
I left for a lot of reasons. I have been verbally and physically attacked for my gender identity and sexuality and I could not receive affordable health care sufficient for my needs as a trans man in this state.
I needed to go where I was more than an inconvenience and where the things that make me different were valued and protected. I took almost a decade of food service experience, much of it in management, with me.
I get paid as much as a line cook as I did as a manager on salary, plus way better benefits. I have awesome healthcare now. And my cost of living is actually less in the area I'm living in. Only thing that went up was my gasoline bill because I commute a little bit more.
I left because I felt things were getting dangerous for me in ND. I got harassed during lunch at Vinyl Taco by a drunk asshole who assured me he had just gotten out of prison.
Jared Kellerman (MA in couple and family therapy)
I felt like I needed to leave because my state government didn't think that I as a gay man or for that matter anyone else in the LGBT community had any concerns when it was related to discrimination.
This became apparent to me when I went to committee hearings at the state legislature where I testified in favor of adding protection for sexual orientation and gender identity to the state's nondiscrimination bill.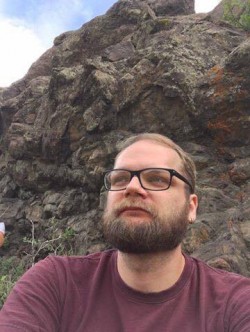 It was apparent to me that there was a cultural bias in the representatives' and senators' comments and questions that they didn't see being LGBT as having legitimate concerns even when they were given explicit examples from LGBT North Dakotans, especially if that contradicted with specific Christian beliefs that were anti-LGBT.
I was mentally and spiritually tired of living in a culture that, outside of Fargo, was silent about even acknowledging that LGBT North Dakotans exist. when I left North Dakota I had just graduated, with my masters in couple and family therapy, and have since been working in the mental health field supporting individuals and families with relationship and mental health concerns.
Stephanie (10 years information technology, 15 years travel agency)
I ended up in a situation where I needed to move, and after looking at several ND cities, I saw nothing enticing me to stay there. Everything there was a compromise, some cities more than others.
North Dakota had nothing to offer me and the biggest negative was that a vast majority of people I spoke to or heard talk had such toxic views of the LGBTQ, non-white and non-Christian community, that I actually felt encouraged to leave.
I do have to say that no one specifically singled me out with such sentiments, but they were expressed in general, most of the time with people not realizing that I was a member of the LGBTQ community.
I've met so many trans people where I now live that it is crazy. I don't think it's because there are more here specifically, but where I live now, the prevailing attitude doesn't make you scared to share who you are, and that freedom has been amazing. This has been my first time feeling "safe" in over 10 years, apart from attending certain functions.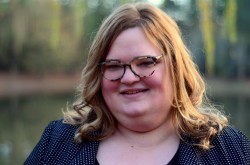 Darcy Corbitt (doctoral student in developmental psychology)
I'm leaving because of the cuts to higher education. I take with me a promising research portfolio, a popular general education course, a healthy consulting practice, and a ton of creative energy. I was planning on settling down and investing in North Dakota, but after seeing how little valued education is in the state I am leaving.
Heather (MAs in Social Work and Public Policy)
I'm a queer woman who grew up in the middle of ND. But I didn't come out until I was (barely) out of ND. If I'd stayed in my hometown, I'd probably be married to a man with kids who I'd take to church every Sunday and Wednesday (not that there's anything wrong with that).
Maybe it's because I was raised as an evangelical/fundamentalist Christian and there weren't a lot of queer folks around me, but it wasn't until I put some space between me and that community that I even felt safe THINKING about being queer.
My family occasionally suggests that I move back to ND, but I don't even entertain the idea. I probably know three queer folks in ND and they all live in Fargo. I have nothing against straight people (ok, maybe a couple things), but the heteronormative/homonormative lifestyle is not for me.
I know that my radical politics would not be welcome there. My partner even fears that she would be hate-crimed in ND. And my family and I get along much better when they pray for my deliverance from afar.
I moved to Moorhead for school and promptly got involved with slightly less judgmental evangelical Christians. I came out as bisexual five years later and shortly thereafter moved to Minneapolis for grad school.
The move was "for school" but also I needed a fresh start and some distance from that community. Since moving to Minneapolis, I've really embraced my queerness, found a great new community, started dating women, and met my amazing queer partner!
Brandon Schöck (Environmental Protection Specialist for the U.S. Navy)
I left because I wanted to experience more than North Dakota had to offer. I want different cultures, not just drink the conservative Christian koolaid.
I am a Navy submarine veteran. Currently work civil service as an Environmental Protection Specialist for the Navy.
My girlfriend is transgender and I assume all the ignoramuses in ND would persecute me for not being part of their ideal cookie cutter lifestyle. Anything that questions their status quo and threatens to penetrate their ignorance bubble that protects them from reality is persecuted as a threat.
Therefore I decided to let them enjoy their life bigotry with their heads in the sand while I do what makes me happy.
Jem Jensen (computer security, small business owner)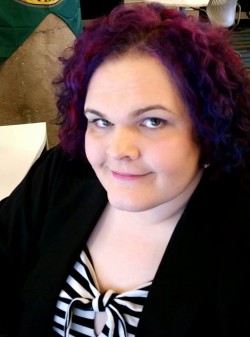 I worked in computer security when I lived in ND and I still work in that field in Minneapolis. (And I make twice what I could doing the same job in ND).
I was a small business owner in ND. I helped run community organizations and put on free public trainings to try to build up the area. I really tried to contribute and give people reasons to stay.
But that was a struggle for many of the reasons you mention -- the pay gap is huge and the state doesn't seem interested in attracting people under 40.
I didn't leave because of my LGBTQ status, but it's a major factor in my not returning.
If I lived there now it would cost me more to live than it does here because I'd need to travel for hours to get the basic medical care I need to survive. And I'd be making less money and have fewer rights.
I miss my family and I wish I could thrive there so I could be near them. Sadly, ND is not ready for me.
Anonymous (neuroscience and physics degree)
No, I wouldn't move back. The people there don't change, nor are they open to change. It's a system that breeds their same genetics on and on...they don't accept outsiders too well.
Half of my friends accepted me for my sexuality and the other half did not. When I was accused of being gay when I played varsity basketball, I had teammates that wouldn't pass me the ball or change by me in the locker room. I feel like I have grown since I left and if I went back I would feel like I'm failing who I truly am.
Anonymous
I moved from Fargo to Minneapolis because the queer community in Fargo is small and I felt like it was difficult for me to meet people and have a community that I belonged in. I was super lonely.
Minneapolis is bigger and the queer community is much larger. Which made dating/meeting people/and finding a sense of community much easier. More options were available to me. I'm much happier now.
Also there were a lot of small-minded people who lived there. Dealing with them got old.