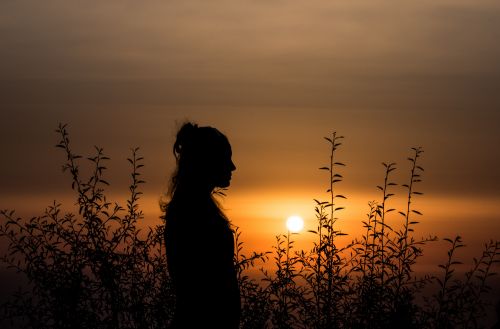 Lesbian, Gay, and Bisexual (LGB) youth in North Dakota attempt suicide at a rate 58 times higher than the estimated national average for suicide attempts. Nearly half of North Dakota's LGB youth experienced bullying for their identity. Eight percent of all youth in our state reported being bullied because other students thought they were gay.
This data comes from the Youth Risk Behavior Surveillance System (YRBSS) which is a statewide survey of 10,000 middle and high school students.This survey was last conducted in 2017 and showed that 9.4 percent of high school students in North Dakota identified as Gay, Lesbian, or Bisexual. It showed that 47 percent of these LGB students seriously considered attempting suicide and that 29.4 percent had attempted suicide. This survey did not ask if students were transgender, but we can imagine the transgender population suffers to the same degree or worse. Overall this survey painted a horrifying image of the reality of anti-LGBT bullying, daily struggles of our LGB youth, and the dire need for intervention on the state level.
Yet, I don't see our state doing a single concrete thing to address these alarming numbers or the negative impact they carry. I don't understand why the committee for the YRBSS determined that adding a question to get data on the transgender population wasn't worth the inclusion for the 2019 survey despite the importance of the question and our best efforts to convince them. I don't understand why there is no explicit language written into North Dakota's anti-bullying policies that either talk about LGBTQ+ students or provide tools for mitigating harassment in North Dakota Schools when so many of our students are unsafe.
The silence of our schools and our state sends a loud message that they do not care about the safety or lives of our LGBTQ+ youth. That regardless of our schools' or state's actual acceptance or intent, our LGBTQ+ youth do not feel acknowledged, safe, or supported.
We are not talking about hypothetical risks but about real consequences for young North Dakotans lives. In early 2018, a transgender boy in Bismarck by the name of Chance Houle took his own life in such a violent way his foster parents saw fit to paint a grim picture with his obituary. The obituary didn't use this boy's chosen name or authentic gender. If not for people within his life who knew who he was or why he had struggled, we may have never known that he was another trans life that was lost.
Shortly after Chance's story went viral, activists and concerned parents from around our nation put pressure onto Bismarck School Districts and County Social Services. Kim Osadchuk, the Director of Burleigh County Social Services made a public statement in response to the pressure by saying that there were no reports within the system, or within Bismarck Public Schools that Chance was bullied.
The Burleigh County Social Services' response was effectively a long statement intended to clean their hands of the tragedy. In moments like these, I suspect Osadchuk and their organization have not had training to understand, identify, or mitigate LGBTQ+ bullying or the consequences of it. I suspect they are not aware of the impact our hostile culture or lack of LGBTQ-affirming policies have on all students in North Dakota, especially for our Native American LGBTQ+/two-spirit populations who face the added pressure of racial bias.
I suspect Bismarck Public School District and County Social Services are not adequately equipped to handle or identify LGBTQ+ bullying both within the schools and the community, specifically the victimization of transgender youth, such as Chance. In this context, their response and this tragedy for Chance makes perfect sense. Keep in mind that I don't blame these organizations for this tragic loss of life. They were doing the best they could with the tools at their disposal. The root cause of this problem is that North Dakota has no overarching policy, no ways to intervene, no ways to identify at risk LGBTQ+ students, and no training to support them.
Our system is designed to let our LGBTQ+ youth fall through the cracks.Even before Chance's gruesome death, I received a message by the parent of a trans youth. At the time their child was in intensive care after a suicide attempt and there was no guarantee of recovery. This parent told me that her child left her a suicide note asking to reach out to someone to write an article about their death. The reason for the request was the child didn't want to be another trans life quietly lost in this state; they wanted their death and struggle to be seen and heard by a state that made them feel invisible.
I would say my heart breaks for these youth, but it's already broken. Our youth need so much more, so much better, and I don't know how hard I have to yell and how many more times I'll cry before anyone cares. I really don't.
Last year I emailed every principle in our state to ask them to be part of a focus group to determine the need for support groups for LGBTQ+ youth. I ended up getting one response from the nearly 150 school leaders I emailed. It was from Pingree-Buchanan Public School, superintendent, Denise Harrington. She asked me to not email her again and to provide the name of the entity that gave out her email address, not realizing that the work email address of public employees is free for everyone to see. Her response was important, because it at least let me know that the email I sent out did reach all these people, it's just that they choose to ignore it.
The lack of response from school leaders, sadly, does not surprise me considering that two years ago our attorney general Wayne Stenehjem sent a loud message that our transgender students don't matter when he sued the Obama administration because he and his supporters didn't want transgender youth in our state to have any protection under title IX of the Civil Rights Act in schools.
Our North Dakota Superintendent of Public Instruction, Kirsten Baesler, took a neutral stance during this saying she would not direct school districts to comply or not comply. We still have no statewide policy or direction and it is pretty much up to each school to make their own policy on how they treat transgender students. These policies tend to flow down the path of least resistance and are rarely proactive or ensure the dignity and life of our queer youth. They often make it so that the individuals who are already marginalized and vulnerable must put in all of the work, at their own risk, for their own protections.
This means that the life of our trans youth is pretty much a gamble within our North Dakota schools, because we have no concrete policy anywhere. Maybe an LGBTQ+ youth is in a tolerant or accepting district, or maybe they're in one where the school turns a blind eye when queers get smeared. More than likely they'll find themselves in a school that means well, but that has no real training or policy to keep their LGBTQ+ students safe or for them to feel valid in their experience. This is a difficult thing not only for our youth, but also for the parents who love them and want the best for them.
One of the very difficult aspects of making this state better for trans individuals is that so few people have ever interacted with someone who is transgender. For perspective, 18 percent of Americans have reported seeing a ghost at some point in their life, while only 16 percent of people have reported personally knowing someone who was transgender. This means trans individuals are still less visible than ghosts.
This also means that 84 percent of the United States population get their information on what it means to be trans from television, media, and the news or else they simply have no information on transgender individuals.To understand this, imagine that the entire governing body of North Dakota was controlled by people who have only ever lived in New York, making decisions impacting the life of folks living here. That a load of people who have no idea who we are, what we do, our culture, or what we want out of life would be making decisions impacting every level of our lives. While that example is completely absurd, it is very much the reality for our LGBTQ+ youth, when legislators who have never met a trans person undersell or ignore our safety and struggles.
These legislators don't see the sixty years of medical research that shapes our understanding of the trans condition. They don't see the authenticness of a trans individual's identity, or the medical need to transition, or the struggles we go through in figuring out who we are. They don't see the hundreds of precautions we take to mitigate the chance of harassment or violence every day of our lives. They only see the imaginary risk of someone abusing trans inclusive protections as being more important than the very real daily struggles our community faces.
On November 28th of 2018, a video went viral featuring Cece, a transgender teen from Osseo Senior High School in Maple Grove, Minnesota. The video shows three school staff members forcibly open the stall and exposing her while she is using the restroom. The school has not yet responded, except to indicate there is some situation that they can't reveal that would conveniently explain everything.
What we can see is a young woman who was completely violated while presumably doing nothing wrong. Even if she wasn't allowed to use the space or they had some other concern of possible self-harm, I hope we can all agree that having a school staff member put their head over the stall to look at a student using the toilet is completely unacceptable. That male staff should not have been there to see her being exposed like a circus freak. I feel like the only possible reason this could have occurred is if there was no policy or training to respect the dignity or lives of trans students.
Last year in Detroit Lakes High School a story went viral about graffiti targeting transgender student Jaylen Block. When interviewed about this experience, Block responded that, "People are still getting harassed, people are still getting bullied. We're missing school, our education is on the line because of this." She said she has been bullied most of her life, that she doesn't always feel safe at school, and that her school just isn't doing enough for her. Keep in mind that for every story like Cece and Block we hear, there are numerous stories we don't.
And we will continue to fail to see trans individuals and the struggles that exist within the community, because the federal government has decided to not ask about LGBTQ+ identity on the next U.S. Census. We will not get a benchmark to see if years down the line we have more or less people feeling comfortable with openly identifying within the LGBTQ+ community. Without this information organizations will continue to be blind when trying to determine the needs of the LGBTQ+ community members when treating people in hospitals, teaching them in schools, or providing outreach in social service organizations.
This is what systemic oppression looks like; when you ask those tasked to care for others to be blind to the experiences and needs of a certain group of people. At this point we have to go with estimations and it is hard to convince a bureaucratic organization to care about a population they don't think exists. According to the William Institute we can estimate there are 700 trans youth in our state. According to our own data from the North Dakota YRBSS there are 9,450 LGB students in North Dakota and we are failing all of them.
In addition to all of this the U.S. Department of Health and Human Services (HHS) recently had a memo leak about their plans to limit the definition of sex. While this move goes against medical consensus and aims to legally codify sex in a way not consistent with biology or reality, its declared purpose is to limit the rights that students have under title IX of the Civil Rights Act. It is meant to place individuals into female or male spaces in accordance with the sex they were assigned at birth rather than the sex they are. In Texas, similar legislation resulted in a trans boy winning the girls wrestling championship two years in a row, because the states refusal to acknowledge biology or trans people bordered on the theater of the absurd.
That's the thing, the direction the HHS is taking isn't about fixing a problem that exists, it is a politically motivated tactic to further erase trans individuals from the conversation by reducing the complexity of our biology to what is in our pants. This direction can only come from the people who have never interacted with a trans person. It comes from people who cannot see the honesty and dignity with which trans individuals live their authentic life. We don't have people just saying one day that they're trans and then they are allowed access to whatever locker room they want. We have a process, we figure things out, and we take small steps. It is a doctor that determines our legal sex at birth and it is a doctor that determines when our legal sex should be changed. This direction from the HHS is just another loud message that shuts down the conversation and says trans individuals are not welcomed or safe. It is the government overstepping its bounds by having politicians make decisions about medicine.
In 2016 Doug Burgum said that "North Dakotans know that these decisions [Inclusive and Affirming Trans protections] should be made at the local level, not by Washington, and our elected officials have an obligation to stand up for our rights as a state." He said that Obama's guideline to protect trans children was an egregious example of federal overreach. I wonder how thoroughly and fervently he'll attack the HHS direction and overreach. I wonder how strongly he'll fight for states rights and guaranteeing our state will offer protection to trans students that our federal government is no longer doing.
I'm a trans person who grew up in North Dakota and I only survived by staying in the closet until I had a choice between coming out or taking my own life. This is unfortunately a very common story for the LGBTQ+ folks who hail from these parts. However, I do believe that we in North Dakota are decent folk. I believe that most of us are of the mindset of live and let live. That, if given the chance to listen to the stories of our LGBTQ+ youth, many people in this state would see the need of these children and authenticity of their gender.
I would like to believe the comments that appear online telling us that, "all faggots deserve to die," are the work of internet trolls and not my neighbors or those who practice faith. I would like to believe that the people in North Dakota will look at the 29 percent attempted suicide rate of our LGBTQ+ youth and feel nothing other than shock or sadness.
At the very least I ask people to consider the state of emergency we find ourselves in for trans youth. I ask that we actually sit down and have some hard conversations. That we work towards solutions that make sense for everyone. Minnesota spent six years going down this path and we have a lot we can learn from them. Please help me in making this state a place where our youth can have hope again.
[Editor's note: Faye Seidler is North Dakota Safe Zone Project Spokeswoman]