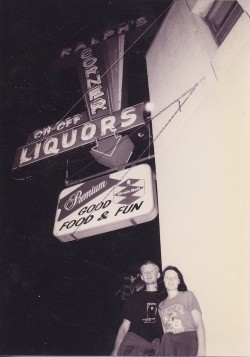 10 years later, was its closing a mistake?
This past May marked the 10 year anniversary of the closing of Ralph's Corner Bar, which was forced to close by Moorhead city officials who threatened the owners with eminent domain because they wanted to renovate the building. This weekend, a concert commemorating Ralph's closing will be held at the Aquarium, and with the passing of time, it has caused many to look back at the events surrounding the closing and the lack of development that has happened on the block since. The structure that held Ralph's was demolished, and a new building was built with condos and storefronts that have struggled to stay in business.
The live music scene that was once majorly centered in Moorhead with Kirby's on one corner and Ralph's on the other has moved to downtown Fargo, which has seen it's downtown thrive in the last 10 years. So do Moorhead city officials now finally admit it's a mistake? Many of the city decision makers at the time are no longer in power. Mayor Del Rae Williams didn't frequent Ralph's but was concerned about losing Atomic Coffee and Rita's Barber School, which was on the block at the time. Looking back, she said she wouldn't have supported what was done and voiced such to her City Council member.
"My concern was I didn't see the new project being that realistic," Williams told HPR. "I thought probably it should've been better to look at more of a remodel kind of thing. But you know the truth is, it's done. As current mayor, I have to kind of work with what is. If it came to that now, I am not a proponent of eminent domain and am pleased that frankly you can't do that easily now with Supreme Court decisions. It's highly unlikely that we would ever come to that decision or discussion now."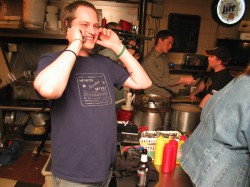 J Earl Miller was manager of Ralph's Corner Bar at the time it closed. He said city leaders in Moorhead didn't want Ralph's to be a part of their newly developed downtown.
"I think what happened was the city of Moorhead was like we need to redevelop it," Miller said. "Mind you, some of the buildings down there were in pretty rough shape. They did need to be redeveloped. But then when the Ralph's Corner owners were like we want to be a part of that and we will do whatever it takes so we can be a part of it, you'd think the city of Moorhead would want those people to stay so there would be a legitimate, staple business in there before anything opens. If you are going to build something, you'd want something to be there that's gonna support it right away."
Miller said it's clear what happened was a mistake based on what's happened with the block in the last 10 years. A bong shop, yoga center and gluten-free bake shop have all closed on the storefront that sits in Ralph's old spot.
"The businesses that are there now that have been developed have been in and out, in and out, in and out," Miller said. "Finally I think all the condos are full but we're talking 10 years later. The businesses are not full and we're talking 10 years later. You had a community of people that were there. Some of the businesses that were there, with the exception of Atomic Coffee which before was One World, were there for nearly 20-some years, if not more."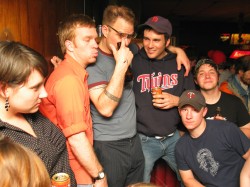 For her part, Mayor Williams doesn't seem eager to want to replicate exactly what downtown Fargo is doing with its development. Moorhead has finally seen some recent development success with Rustica and Moorhead Billiards. City leaders are currently in the process of taking suggestions from the community for further ideas.
"As much as I think Fargo's is good, I just don't know that it needs to be the same thing," Williams said. "People don't seem to be voicing the same thing. That's OK. It could have some pieces that are similar. That doesn't mean we're not like here's Kiddieland on one side and here's Sin City on the other side. They'll be blended similarities to it and if there was a Ralph's kind of venue in downtown Moorhead again, I would welcome that and I think the community would welcome that."
While it seems a lot of college students who go to school in Moorhead now hang out in downtown Fargo, Williams said a lot of them are under 21 and can't go to bars. She sees Moorhead's median age as 28 years old and her ideal embodiment of what Moorhead is these days is a young couple around that age. Her goals and what she's pushing things to develop are things for that young couple to do in downtown Moorhead.
"As I am listening to community people," she said. "They want walkable small shops, they want things to do, they want arts, they want coffee shops, little stores, that kind of thing."
Miller thinks downtown Moorhead should welcome another Ralph's Corner-type venue, but he's doubtful it could do things like Ralph's did, like charging an entry cover even for people who just wanted to drink and not watch the bands.
"If people came calling to build something like that again, the city of Moorhead would bend over backwards to try to make it happen because I think they are in need of the tax dollars and they need good, quality businesses like that," Miller said. "You know, to have relationships where you know Ralph's Corner was there for 60 years. How many businesses in town have been in business for 60 years and Moorhead would have loved that. But I don't know if you can duplicate everything that went on there and getting all those people back."
Ralph's became a hotbed for live music during its time, hosting everyone from The White Stripes to Neko Case to Everclear. The White Stripes show was attended by around 30 people reportedly, but if you talk to anyone who attended Ralph's around that time, they will tell you they were in attendance. Miller said, without Ralph's, he and his friends would not have spent much time in Moorhead.
"Ten years ago pretty much the main reason we went to Moorhead was to go to Ralph's, with the exception of Ace Hardware to get something that you need," Miller said. "That's where we all went because we wanted to see live music, we wanted to hang out where other like-minded people were hanging out, we wanted to go in for a cheap burger. The majority of the people still did hang out in Fargo but Moorhead was the one place where everyone kind of went."
Williams does see one potential for a live music venue among current developments in Moorhead that could duplicate some of what Ralph's had.
"I wonder if Billiards might be that potential venue," she said. "That's something that I sort of see them wanting to do. I know they talked to me that they wanted to have bands outside, I don't know if they have but I think that was part of their vision for that and that makes sense. They are not near anything that would be where people would be complaining about the noise necessarily."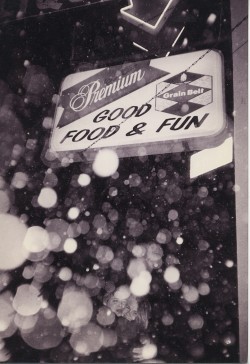 Williams is aware of the impact Ralph's had and she has well wishes for those attending this weekend's events marking the closing of the bar.
"I hope people have fun," she said. "While I personally didn't go there, I can hear people talk about it, that it was a meaningful place for them and it was a good place for them to see their friends and I get that. It's sad but it's nice that this (reunion) is being put on and people can kind of get together over the times they had."