​Scram scammers
by Chuck Solly | .(JavaScript must be enabled to view this email address) | Culture | July 24th, 2019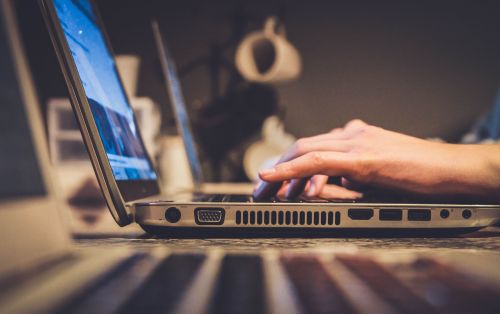 Scammers send you emails that appear to come from your address for one of two reasons, generally. The first is in the hopes they will bypass your spam protection. If you send yourself an email, you're likely trying to remember something important and wouldn't want that message labeled as Spam. So, scammers hope that by using your address, your spam filters won't notice, and their message will go through. Tools do exist to identify an email sent from a domain other than the one it claims to be from, but your email provider must implement them—and, unfortunately, many don't.
The second reason scammers spoof your email address is to gain a sense of legitimacy. It's not uncommon for a spoofed email to claim your account is compromised. That "you sent yourself this email" serves as proof of the "hacker's" access. They might also include a password or phone number pulled from a breached database as further proof. The scammer usually then claims to have compromising information about you or pictures taken from your webcam. He then threatens to release the data to your closest contacts unless you pay a ransom. It sounds believable at first; after all, they seem to have access to your email account. But that's the point—the scam artist is faking evidence.
What You Can Do About Self-Addressed Spam Unfortunately, there's no way to prevent spammers from spoofing your address. Hopefully, the email system you use implements both SPF (https://en.wikipedia.org/wiki/Sender_Policy_Framework) and DMARC (https://en.wikipedia.org/wiki/DMARC), and you won't see these targeted emails. They should go straight to spam. If your email account gives you control of its spam options, you can make them more strict. Just be aware you might lose some legitimate messages, too, so be sure to check your spam box often.If you do get a spoofed message from yourself, ignore it.
Don't click any attachments or links and don't pay any demanded ransoms. Just mark it as spam or phishing, or delete it. If you're afraid your accounts have been compromised, lock them down for safety. If you reuse passwords, reset them on every service that shares the current one, and give each a new, unique password. If you don't trust your memory with so many passwords, we recommend using a password manager. The manager that I use is called LastPass and the reasons that I use it is because it is free and it is good!
DO NOT open any email attachments!!! If you think it may be important, pick up the phone and call the person who sent it to you. If you are not expecting it, pick up the phone and call the person who sent it to you. If it is coming from an unknown source, DON'T open it, delete it!
If you're worried about receiving spoofed emails from your contacts, it might also be worth your time to learn how to read email headers. Email header explanations are too big for my column but the Internet is rife with explanations of what a header should look like. The header will tell you where the email came from.