​Secrets about printing web page articles without Mung
by Chuck Solly | .(JavaScript must be enabled to view this email address) | Culture | July 31st, 2019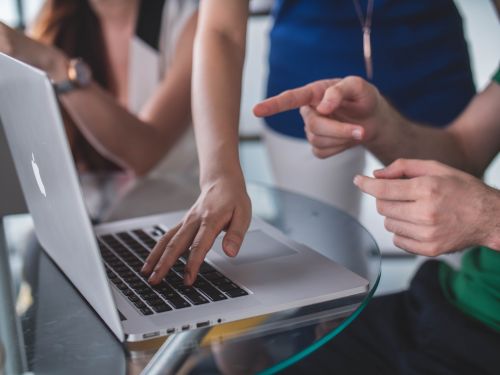 Mung, some of you might not recognize that word. I have used it for years without knowing where it came from. In this case, I use it to mean advertising junk and other things that may appear on a web page. There may be some text and other garbage that you don't want to use on a given page. There is a way to get rid of this stuff in all of the popular browsers:
Articles on the web come with advertisements and other clutter. If you print them, you often get all that junk. But you can cut out the ads and other extraneous elements with a feature built into your web browser. Remember, I am talking about articles here. If you just want to print the web page itself, any of the popular browsers can handle that.
I recommend using "reading mode" in web browsers to eliminate mung in articles. In reading mode, your web browser creates a special view with just the text and important images. But this mode isn't just for reading—you can also print from it and get a better, more streamlined hard copy. All you have to do is activate the web browser's reading mode before printing the article. Here's how:
Google Chrome
Open the drop down and change the option to "Enabled," then click the button at the bottom to relaunch your browser. Once it starts back up, Reader Mode is enabled.

Mozilla Firefox:
Firefox is a lot easier to implement. Press F9. This is the Reader View.
Microsoft Edge:The "Reading View" is turned on using Ctrl+Shift+R. Also pretty easy!
After enabling reading mode in your browser, open its menu and click "Print," just like normal. This prints the streamlined, more minimal version of the web page. That cut-down version also appears in the print preview window.
There is always another way with computers and software isn't there? In this case, I use a piece of software called Snap 7 which allows me to cut out anything on my screen and save it in many different ways. There are many programs like Snap but they require many steps to achieve your goals. Investigate some of those "cut and paste" programs and see which one you like.