​Supporting North Dakota's Next Generation of Creativity
by John Showalter | .(JavaScript must be enabled to view this email address) | Culture | April 4th, 2018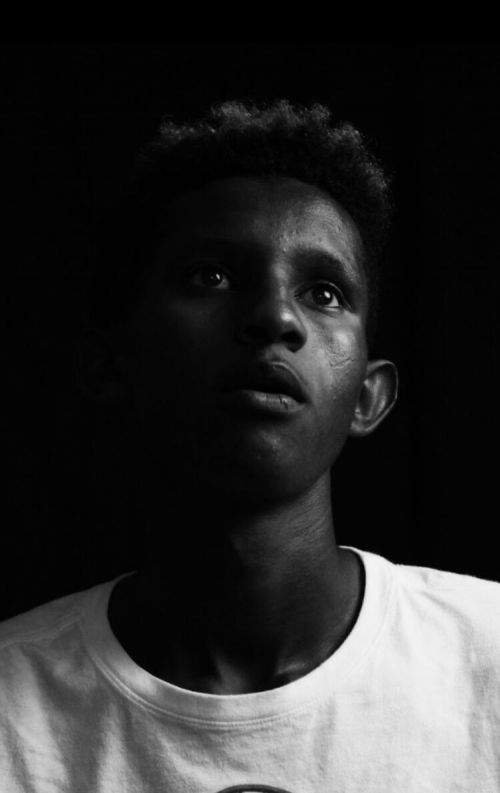 Whenever the topic of children's education comes up, the subject of the arts usually follows. Despite the fact that artistic undertaking can have a positive effect on a young individual's development, arts programs are often the first to see budget cuts for more "practical" fields. Many great artists got their start when they were young, and not giving young people the proper outlets to ply their craft means that we may be denying ourselves the artists and writers of tomorrow. Fortunately, there are people and programs that help support these impulses.
Recently, I was able to speak with someone who has worked one on one with one of these programs -- Kelly Sassi, the director of the Red River Valley Writing Project, who partners with the Plains Arts Museum to serve as the state affiliate for the Scholastic Art & Writing Awards. She was able to provide me with a wealth of information concerning the competition, which began on the national level in 1923 and is presented by the national nonprofit organization The Alliance for Young Artists & Writers.
There is a whole litany of sponsors whose generosity make the competition possible, including Scholastic Inc., The Maurice R. Robinson Fund, Command Web Offset Co., The New York Times, New York Life Foundation, The Herb Block Foundation, Blick Art Materials & Utrecht Art Supplies, Golden Artist Colors, Bloomberg Philanthropies, ESA Foundation, National Endowment for the Arts, Creative Circle, New York City Department of Cultural Affairs, and Amazon Literary Partnerships, among others. Some of the alumni of the program have included Truman Capote, Andy Warhol, Sylvia Plath, and Stephen King.
In North Dakota alone this year there were 386 works submitted by students between grades 7 to 12. 133 of them were awarded Gold Key, Silver Key, and Honorable Mention Awards at the state level. 27 of the Gold Key winners were then forwarded to the national level and of those six North Dakotans received national awards: Jakob Bloomquist of Maple Valley High School in Tower City (educator Julie Kaspari) won an American Visions Award for this untitled photograph, Olivia Drake of Davies High School in Fargo (educator Lindsay Seeling) won an American Voices Award and a Gold Medal for her short story "First Steps to Freedom", Jude Dill of Davies High School in Fargo (educator Jazmyne Reinke) won a Silver Medal for a photographic work titled "Thoughts", Oliva Data of Horizon Middle School in Bismarck (educator David St. Peter) won a Gold Medal for her poem "Dream", Ainsley Sabo of Horizon Middle School in Bismarck (educator David St. Peter) won a Gold Medal for the personal essay "The Color in Black and White Films", and Sana Kathawala of Horizon Middle School in Bismarck (educator Kelly Moorman) won a Silver Medal for the science fiction story "Enter the Woods".
Sassi said, "This is the largest number of national awards received by North Dakota teens since the RRVWP and Plains Art Museum began partnering to serve as the state affiliate of the Scholastic Art & Writing Awards four years ago. I am proud of these student award winners and their educators and hope they will attend the national ceremony in New York City on June 7."
The Awards accept entries from 29 different categories which include architecture, painting, flash fiction, poetry, printmaking, video game design, and more. On the national level they are adjudicated by a panel of leading creative professionals. Any National Gold Medalists will be honored during an awards ceremony at Carnegie Hall in New York City, and all National Medalists are faced with a number of other possibilities, like being included in the Art. Write. Now. tour traveling exhibition or having their work released in the Best Teen Writing anthology.
Information about the competition, rules and submission is sent to every North Dakota school. Multiple works can be submitted by the same person, so someone could theoretically submit work in several different categories. The fact that the contest is annual means that even if one year a student doesn't succeed they can always submit a new creation the next year.
YOU SHOULD KNOW:
Alliance of Young Artists & Writers: www.artandwriting.org
http://mediaroom.scholastic.com for additional information about the awards.