Talking Fargo and 'Fargo' with Bill Lempe
by HPR Contributor | .(JavaScript must be enabled to view this email address) | Culture | March 13th, 2019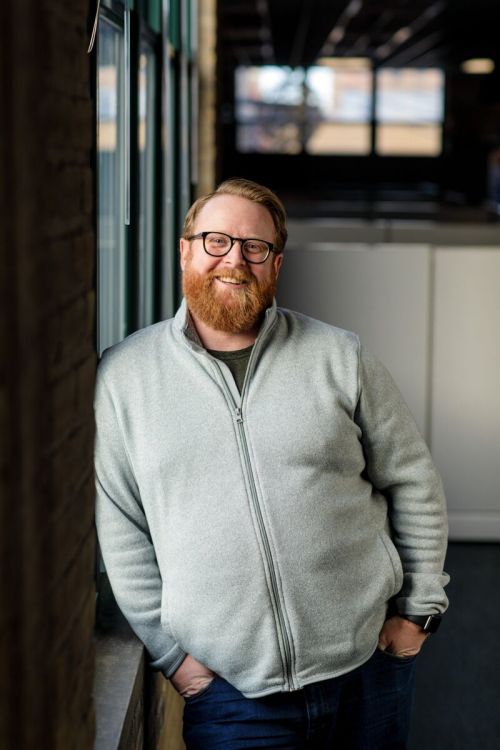 By Gabrielle Hersch
gabbyhersch@gmail.com
"North Dakota (and Minnesota) nice" is an attitude, a stereotype, and a way of life that has permeated our region, as well as perceptions of the Midwest, since as long as people have been here. But the wildly popular film by the Coen Brothers and the quirky FX television series, both sharing our town's title of "Fargo," craft a dark, brooding world of crime with our landscapes as their snow noir backdrop. At what point did stereotypes of sweater-donned, soft-spoken, casserole-baking sweethearts converge with a world of conspiracy, violent crime, and murder? My theory is that our passive aggressive behavior, paired with a culture of "where everybody knows your name," or your parents, or sees you at Hornbacher's, offers an additionally spooky element to violent crime. It makes it that much more unbelievable and treacherous. But I digress.
Speaking of this place and depictions of it, I recently sat down with Bill Lempe, host of the podcast "Fargo Talks Fargo," and we talked about the production of the podcast, the incredible reach it has achieved, and the creative opportunity that today's technologies offer.
"Fargo Talks Fargo" all started in 2012, when Bill Lempe and his buddy Charpie (Matt Chapentier) had an idea for a podcast that brought together their enthusiasm for the growing medium of podcasting, skills in audio production, and excitement for the upcoming FX TV series "Fargo."
"One of the things I like about doing a podcast about a TV show is that you're stuck; you can't back out. Because it gets really easy with personal or side hustle projects to just be like, 'I don't feel like it.' But once you start it, you have to finish it," Lempe said.
Usually Bill and Charpie are the only speakers on the show due to logistical and production reasons – editing can get a little complicated sometimes, as they use a a double-ender to record and Skype to see each other, because Charpie no longer lives in Fargo. However, the podcast has featured distinguished local guests, as well as actors or other crew members who work on FX's "Fargo," including Jeff Russo, who scores all of the music in the show, and Maggie Phillips, the music supervisor. Not bad for little old Fargo.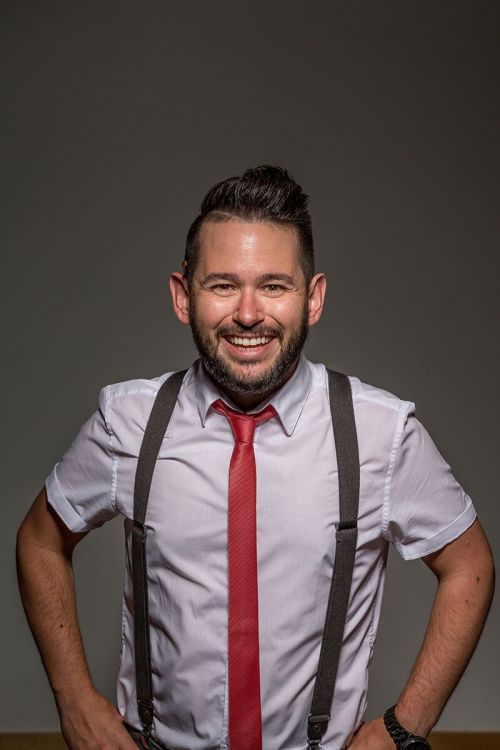 Four seasons of "Fargo" later, Fargo Talks Fargo has spanned the globe, with downloads in Europe, Japan, Canada, Australia, and almost every state in the US. But North Dakota? It's ranked all the way down in 8th place for number of downloads (listeners).
"It was really interesting launching it, and I think we thought, when we launched the podcast, I think a tiny bit of us had hoped, 'That would be fun to see if Fargo figures out that podcasting is a thing.' The answer is: No. In my opinion, they didn't," Lempe joked.
"We thought, 'Man, Fargo is gonna think this is so neat!' But our biggest listening base is in California or New York," he said.
Whether or not Lempe's theory on Fargo's lack of podcast enthusiasm holds up, the fact is that Midwest towns like Fargo have a stereotype of being a little "stuck in the past," so to speak, that often rings true. Fight this perception! Start listening to podcasts if you're not already! "Fargo Talks Fargo" is an incredible podcast, but if it's not your jam, there's literally still a podcast out there for everyone.
Of course, local or national popularity is not why Bill and Charpie set out to start the podcast in the first place.
"It's like blogs, or vlogs. If there's ten people interested in it, or two, there's probably a podcast about it. You just have to ask yourself what success means. For me, even though it's nice to see numbers, I don't get really wound up in it. We produce it, and we have a lot of fun," Lempe said.
While the long breaks between seasons of "Fargo" give our podcasters a break as well, quite a bit of time goes in to each weekly podcast during the 'on' season. Each episode of FX's "Fargo" has Bill and Charpie recording two episodes – one longer, in depth analysis of the episode, as well as a shorter "Hotdish," a 30 minute hot-take on what went down after they've watched the episode for the first time. Before recording, they each watch the hour-long episodes two more times times, taking notes and analyzing the endless references, metaphors, symbols, and clues that occur in each episode.
"We know when we watch 'Fargo,'" Lempe said, "that we have to watch it in a very, very specific way, because we are trying to unwrap parts of the riddle of what is inside a show like that. It's not the same as if you were just watching 'Friends.'"
In addition to deciphering what it all means, Bill and Charpie diverge into beer-induced tangants as well as call out ludicrous instances in "Fargo" that just don't hold up in real life Fargo, such as the idea of just headin' on over to Duluth for the day. And to me, this is the important part of their podcast. Among four or five other podcasts about the show "Fargo," including Minnesota Public Radio's "Aw Jeez:" A "Fargo" podcast, "Fargo Talks Fargo" is one of those opportunities for our region to have a voice and speak for itself, whether it's in agreement with or in opposition to the stereotypes of Midwest life.
Podcasts, and the ease with which they are created, are a great way not only to harness and spread your voice, but to also tap into a creative format. I know I'm not the only one scouring for creative opportunities in Fargo, and while creativity is increasingly growing here, we could always be doing more.
Despite the negativity that may surround our modern day advancements in technology and the fact that everyone has a computer in their pocket, these are incredibly helpful tools that make it so much easier for potential creatives to get out there and start making something.
"You have a 4k video shooter and editor in your pocket. The amount of s*** I had to do to make a 30 second clip in college was insane. There was no optical image stabilization. Final Cut was in its first year ever; iMovie had just come out," Lempe reminisced.
"Fargo Talks Fargo" will resume later in 2019 when the fourth season of "Fargo" airs on FX. In the meantime, you can watch and rewatch "Fargo" on Hulu and listen to Bill and Charpie's takes on iTunes, Stitcher, or fargotalksfargo.com.