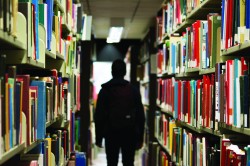 The GSA Initiative is looking for teachers, counsellors, principals, parents, and/or students to be part of a project designed to research, create, and implement Gender Sexuality Alliances in schools within our state.
To refresh, a few months ago we did an article on Gender Sexuality Alliances: they are LGBTQ+-focused groups within the K-12 school setting, run either by guidance counselors or students. These groups are essential for helping to alleviate the impact of a hostile learning environment that many LGBTQ+ individuals experience on a daily basis. Unfortunately, we have very few of these groups within Fargo and basically none in our rural communities.
Talking in more concrete terms, a report called The 2015 National School Climate Survey, released by GLSEN (Gay, Lesbian, & Straight Education Network), surveyed over ten thousand students. They found that 57% of LGBTQ+ students felt unsafe at school. This lack of safety led to a third of LGBTQ+ students missing a day of school due to feeling unsafe. Further, two thirds of LGBTQ+ students avoided school functions and extracurricular activities due to discomfort or lack of safety.
The list goes on, but the important part to keep in mind is that all of the negative experiences are lessened in schools that have a GSA. Negative experiences also diminish for schools that have supportive staff, feature inclusive curriculum, and have comprehensive anti-bullying policies that specifically include homophobia and transphobia as bullying. Schools that are inclusive and have those features mentioned create an environment that allows LGBTQ+ students to not only learn, but to thrive.
The GSA Initiative is an effort designed to help implement some of the sorely needed tools and resources that most of our schools currently lack. The initiative needs teachers, parents, and students to stand up and be involved, because this change has to come from within.
It's a hard sell to try and tell a school board or principle that a school needs to change their policy based merely on the results of a national survey. However, if the school boards in our state can hear firsthand from LGBTQ+ students and their parents, that is an entirely different situation. If those boards can see local counsellors advocating for change or administrators standing behind this kind of initiative, then we have a way to make a incredibly positive impact on our LGBTQ+ youth.
Now, while LGBTQ+ rights are a very politicized topic in general, this initiative isn't political in its aims. It isn't there to make people accept those who are LGBTQ+ or to fight for bathroom rights. This initiative, and the work that it intends to do, is purely to create support groups like GSA's for LGBTQ+ individuals who would otherwise be marginalized. It is intended to have a positive impact for those students without aggravating the larger political landscape that we see in schools currently. Most importantly, it is intended to give some resources and support to the rural schools who need it most.
If anyone wants to get involved with The GSA Initiative, they are welcome to contact me at fayeseidler@gmail.com. We plan on having a focus group at the Pride Center before the end of the school year to create a working committee. This focus group is the official start of this initiative and it is an open invitation to get perspectives from everyone.
While there is no continual commitment required after this focus group, it will be the time we determine the working committee and select leaders that will move this initiative forward. Keep in mind that while I'm organizing these efforts, the focus group will determine who leads them. It is worth noting that this initiative is not affiliated with any other group or organization currently and is strictly volunteer-based.
[Faye Seidler is North Dakota Safe Zone Project Spokeswoman]