​The Main Guys
by Tom Bixby | .(JavaScript must be enabled to view this email address) | Culture | September 4th, 2019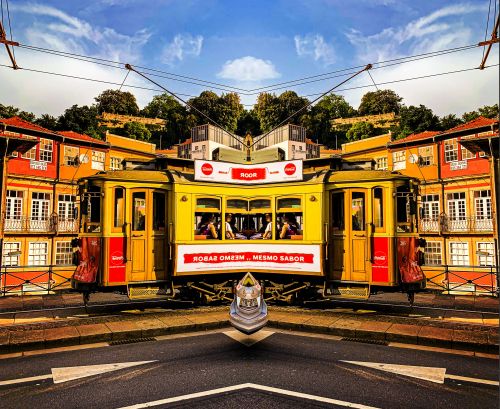 I was pretty depressed. I was new in town, very much alone and my main entertainment was going to the supermarket. I walked there to make it last longer.
On March 7, 2007, I overcame my shyness and walked up the stairs and into the headquarters and only quarters of the High Plains Reader, to volunteer my services. John Strand, the co-proprietor, asked me what I'd like to do. I said that for starters, what nobody else wants to do, and he put me to work answering the phone.
That's instructive, indicative of the way things work at HPR. Nobody ever says we're not looking for anyone right now. The first thing out of John's or anyone's mouth is "what can you do?" And from John's influence or because we were born that way, acceptance of all benign eccentricity.
It was also a first sample of the paper's personality, overwhelmingly John's. It is open, inclusive in a region that could use more of that; kind, generous as it can be, the center of a family of accumulated acquaintance; the center of the progressive community and a big part of North Dakota's better self, its conscience.
First, we exist, thanks to our workaholic ad director, J. Earl Miller, the former
head bartender at Ralph's Corner, who knows everybody in town and puts it to good use, never stops moving.
Readers may sometimes disagree with our editorial stance, but our production
has been cutting-edge, and we've been able to unglitch sudden petrifications.
And that's all down to Raul Gomez, our publisher, graphic designer, master headline writer and self-taught tech maven. It's thanks to his influence that we've left behind procedures that we were comfortable with, jumped off numerous cliffs and into the unknown.
When we needed an editor, in 2015, there was of course brainstorming: someone with numerous contacts in the community, especially in art and/or music, and who we thought we could get along with. We were so lucky to find Sabrina Hornung. When content is gathered and we put the paper out, what we call paper day, there is usually camaraderie and mutual respect, thanks to Sabrina. It's her personality,
something that can't be put into words. She makes us happy.
I can't name writers or it would turn into a list. I admire them. They have to do what they are doing. Almost all of the manuscripts I've seen have something in them, that is, they are already stories or can be amplified or banged into shape.
Most of our writers are one or two steps away from standing on Broadway and playing the ukulele. Their primary motivation is not material gain. And okay, I have to mention Chris Hagen, who traveled hundreds of miles and camped out at Standing Rock for months to get the story. And Chris Jacobs, whose penetrating film reviews appeared in every issue from the beginning until he passed away three years ago. And everybody's favorite retired high school principal and minority of one, none other than The Gadfly, Ed Raymond.
Without our writers, we might still exist but we'd be going through the motions. We wouldn't be HPR and we wouldn't deserve our Reader readers, the most important main guys.