Antiques ROADSHOW: 'A spoonful of sugar'
News | June 1st, 2019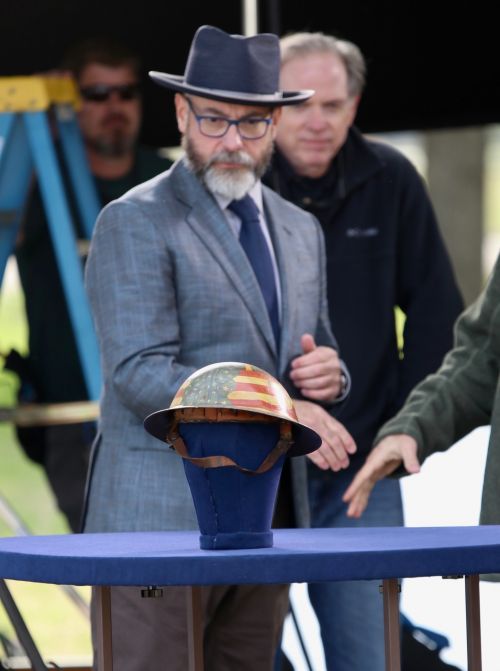 FARGO – The copper snake knife came with a warning in 1984: never touch the blade; it was poisoned. For decades the knife was kept in grandpa's nightstand touched only under his watchful eye.
After being inspected by PBS's Antiques ROADSHOW, the mystery dissolved, but the heirloom became no less important. The blade and handmade bamboo sheath were $25-dollar trinkets that islanders sold soldiers during World War II in the Pacific Theater. The decorative Hitler Youth knife made by WKC Steel and Metalwork Factory was worth far more, about $125.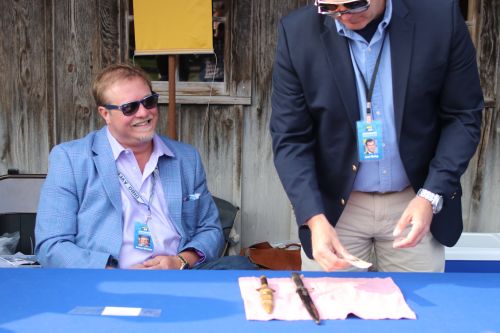 Most who attended the Antiques ROADSHOW on Saturday went away knowing their family treasures weren't worth as much as they imagined. Some, however, such as the unnamed owner of a World War I painted American helmet, were worth small fortunes, appraiser Jeff Shrader said.
He has "goldfish memory syndrome," meaning he frequently refers to information he's been collecting on the more than 1,600 similar helmets he has sold so far, but Shrader said he found the "Holy Grail" with the North Dakota find.
"This is the nicest one I have ever seen," Shrader said. "This falls into the masterpiece level."
After an initial appraisal, Shrader pitched the helmet to producers for camera time and to be viewed in the show early next year. He was able to investigate the original owner's military records and shed light on more than the helmet's worth: the owner's history during World War I.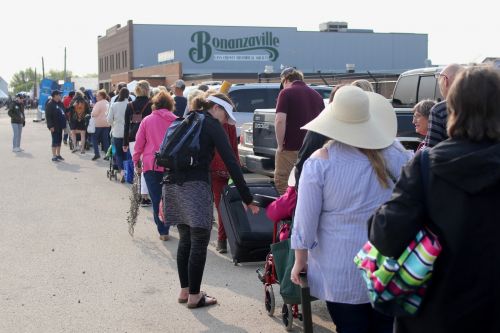 Not all treasure owners are featured on the television series, which is in its 24th year, Hannah Auerbach, senior account executive for national marketing said. Paintings worth more than half a million dollars have been turned down for the show because pricing is not the only aspect of what Antiques ROADSHOW is trying to do, she said. An equally important part is to reveal the history behind the art, the photographs, the knives, the snow sleds, the Indigenous carvings, and other family treasures, Auerbach said.
This year's nationwide tour is the second time Antiques ROADSHOW has chosen historical places like Bonanzaville to film the show. For years, television crews worked from gymnasiums and roofed-in buildings. Originally slated to be filmed at the FargoDome, Fargo City Commissioner John Strand lobbied for the show to be filmed at Bonanzaville instead, Auerbach said.
"This place is different, it feels very American and is visually interesting," Auerbach said. "This place is cool."
"This is a big change being able to be in Bonanzaville, it is a big deal," the show's long term executive producer, Marsha Bemko, said.
Filming outside where lighting, the weather, and noise can change quickly and may affect quality is a challenge worth taking, she said.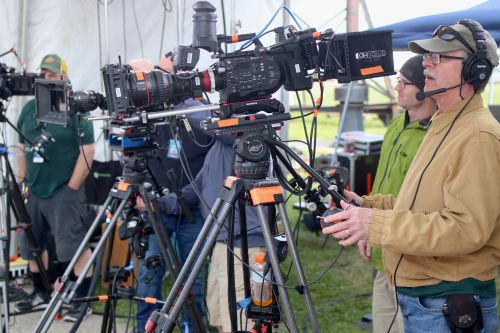 The first show produced by Boston's WGBH producer Peter McGhee 24 years ago, was filmed with only a few hundred people participating, Bemko said. The second show attracted so many people that police had to show up to help navigate traffic. By the fifth year, the show – which started with help from the British Broadcasting Company – was topping charts. Much more than an infomercial, Bemko seeks ways to keep viewers interested by teaching history and answering questions.
Many of the 150 appraisers affiliated with the show started at the beginning, and remained, Auerbach said. Trips during the spring and summer touring seasons are paid on their own dime, but appraisers achieve name recognition for their work on the show, she said.
Associate Director of Photography, Deborah Rogal just finished inspecting a photo album from D.F. Barry, a historically important photographer who worked with Natives and U.S. soldiers in the 19th century in the Dakota Territory.
While appraising photographs she looks for more than signatures, which luckily the collection she inspected had, but also photographic styles. She also inspects and appraises photographs of historical significance.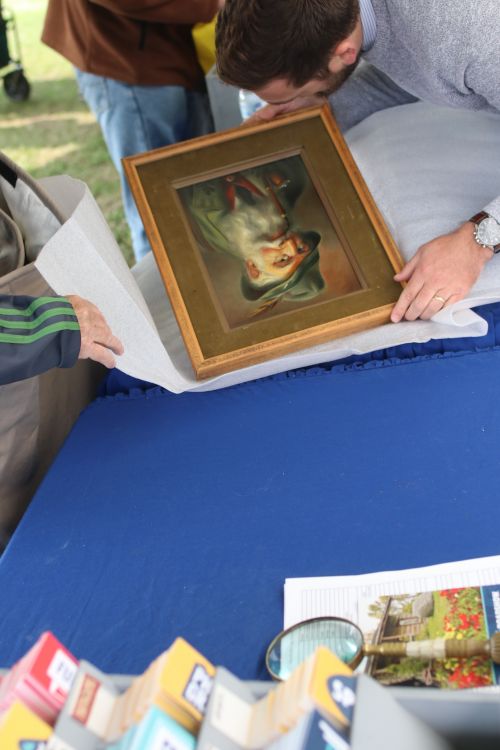 "And I do give value to a really good snapshot," Rogal said. "It could be worth $100 or $5."
From the first episode of the Antiques ROADSHOW producers have sought to teach viewers that one piece of furniture could sell for seven figures, Marsha Bemko said.
"Knowledge is power and you should be aware of that before you give your things away," Bemko said. "We're teaching history with a spoonful of sugar."