​Blackface in our own backyard, it's not just in the South
by C.S. Hagen | .(JavaScript must be enabled to view this email address) | News | February 13th, 2019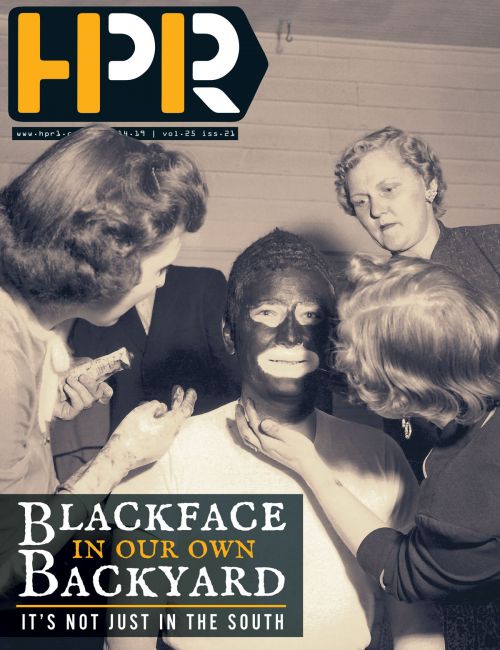 FARGO – Blackface isn't just a Virginia issue; it's everywhere, even here in North Dakota.
Recently, prominent politicians in Virginia have acknowledged painting their faces black to stereotypically resemble people of African heritage. Closer to home, photographs from the 1950s or 1960s, discovered from a source who wishes to remain anonymous, shows that at Fargo Elks Lodge 260, blackface comedic acts were commonplace, as well as mocking Native American culture and women.
The Fargo Elks Lodge No. 260 is a private club and part of the Benevolent and Protective Order of Elks of the United States of America, according to the club's Facebook page and website.
Not only do the photographs depict blackface, but scrawled on the back of one picture is the subject's name: Chief Little White Cloud of the Chippewa Tribe. In the photograph he is bowing, or performing a traditional dance, and appears he is being mocked while a white man looms over him. According to the back of the photograph the chief was named Mush-Koonce bi-mi-bu-toon, or "Chief Buy My Button," reportedly in order to sell buttons for the event. The Elks Lodge No. 260 flag is visible in the picture's background.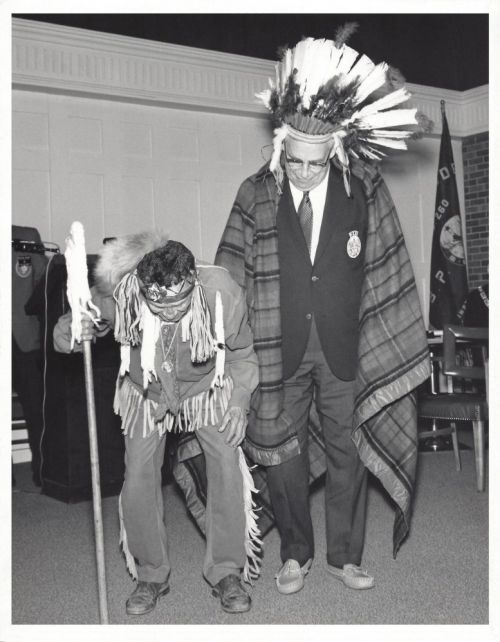 A different photograph from the same time period features men dressed as women performing a dance, and another was taken during a "yowza" moment while a man in blackface ogles over a white woman revealing a naked leg. One of the most jarring photographs is of two blondes and one brunette women painting a white man's face black.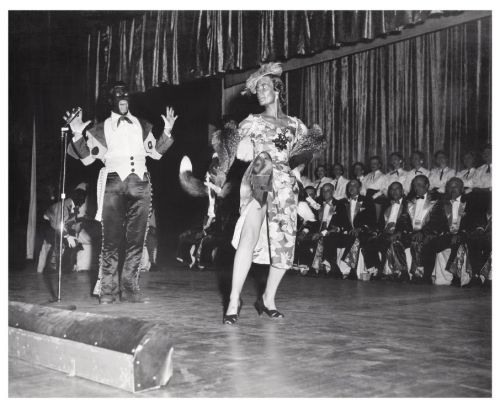 Fargo Elks Lodge exalted ruler Shilo Larson said today the organization accepts citizens from all races as members. She spoke to a former exalted ruler who managed the Fargo Elks in 1977 and said during his tenure no skits were performed in blackface.
"We at the Elks no longer have such things, have no information that anything like this happened in the past, nor do we condone any such behavior by our members," Larson said. "I am not positive as to when it stopped (if, in fact, it was ever started) as I was not around for them; but it certainly is something we do not allow now.
"All we can do is to remember the past, learn from what we know, and continue to work towards a better future for our benevolent and philanthropic organization and our region."
The Fargo Lodge of the Benevolent and Protective Order of the Elks was organized in 1893 with up to 45 members. The first Elks building began at the corner of Seventh Street and First Avenue North in 1926, and was remodeled in 1966, according to North Dakota State University library online. The original building is gone, and the establishment is currently located on North Broadway.
According to a 1974 letter from the Grand Exalted Ruler of the association, "Elkdom" rededicated itself to furthering benevolent and charitable activities.
On June 20, 2018, Fargo Mayor Tim Mahoney honored the organization for its charitable works that include assisting hospitalized and homeless veterans, funding college scholarships, and coordinating entertainment for local group homes, by giving the Fargo Elks Lodge the Seal of the City of Fargo on its 125th anniversary.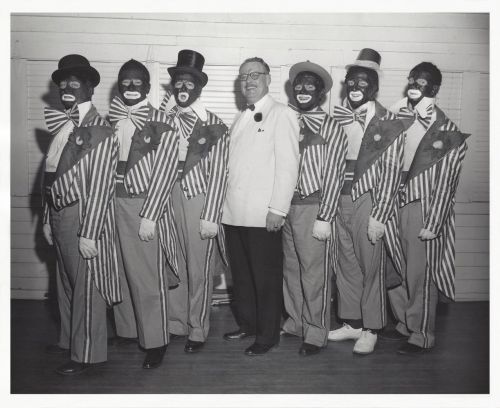 History of Blackface
Blackface is the practice of non-black people darkening their skin in a deliberate attempt to impersonate black people. Such costumes are as old as transatlantic slavery, but exploded into a form of racist white entertainment in the United States in the 1820s, primarily with minstrel shows. Blackface minstrelsy did not end until the mid-1900s, losing popularity during the Civil Rights Movement, but the practice has never ceased to exist.
The practice typically used burnt cork or shoe polish to paint skins black, leaving large areas around the mouth uncovered or painted red or white giving the appearance of oversized lips. Accents, awkward movements, costumes, and the makeup were deliberate attempts to ridicule black people.
Historically other ethnic groups, including Chinese, have been mocked, even demonized. Dr. Fu Manchu, a fictional character created by Arthur Ward in 1883, was an Asian man with long moustache, who became popular as the "Yellow Peril incarnate" in one man striving to end Western civilization.
In the 1960s even Catholic nuns in Fargo encouraged students to perform acts in blackface, according to Katie Collins, who now lives in New York.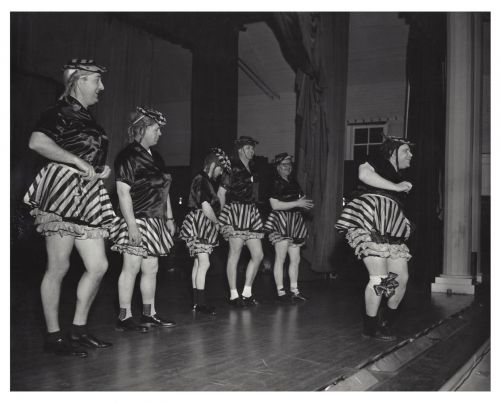 "As those things go, it was pretty mild, but stupid thinking from those in charge," Collins said. "Must have been 1967-68. We were doing a program of Stephen Foster music. The old Irish nuns thought it would be lovely for some children to dress as black children. Dark tights with anklets and blackface. Some tied up their hair in bandanas. I don't remember anyone thinking this just might be wrong. My mother wouldn't let me, but I am not sure anybody did anything to stop it. Oh course, there were no black kids in the school. Or really in Fargo then that I can even recall. You would see African students at NDSU, but it was whitey-white, and even whiter around Fargo back then."
In early 2018 the Kindezi Old Fourth Ward Charter School in Atlanta recited Paul Laurence Dunbar's 1896 poem "We Wear The Mask" during Black History Month while wearing black masks with exaggerated red lips and white eyes, according to The Independent. Video of the recital was viewed millions of times on Facebook, and the school later apologized.
Last week, Gucci pulled a black sweater featuring a roll-up collar covering the lower face with a wide red lip outline around the mouth from its Fall Winter 2018 line.
Virginia Governor Ralph Northam and the state's Attorney General Mark R. Herring, both Democrats, have acknowledged participation in wearing blackface during college years. Northam denies the person on his personal page in the Eastern Virginia Medical School Yearbook 1984 picture is him, but the person is photographed standing next to someone in a Ku Klux Klan costume. Many are calling for Northam to step down from office.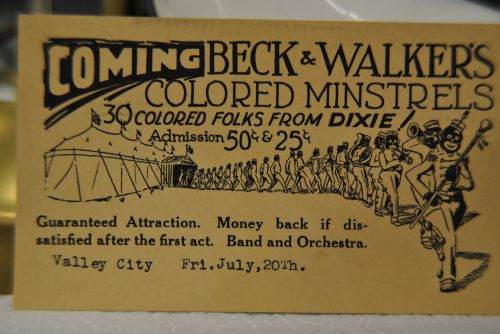 Former Municipal Judge Thomas A. Davies writes for Unheralded, a local blog. He questioned the act of condemning a man who did something foolish years ago while young people today are refusing to condemn President Donald Trump, who was found guilty of discrimination for refusing to rent to African-Americans in his properties.
"Anyone who knows me knows I don't tolerate for one second racism from any source," Davies said. "By the same token, I don't unplug my brain just because it's politically correct to do so.
"Given that the case against Trump is not in doubt, where is the outcry for his resignation from office?" Davies wrote. "Of course, it's not fair to compare Gov. Northam to Trump because Trump has so many disqualifiers that he never should have been elected. It begs the question, though: Why Northam but ignore Trump?"
Thomas Jefferson, nearly 75 years old, is an insurance agent with State Farm. He moved to Fargo 40 years ago, he said, at a time when the area had few black people.
Jefferson grew up under racist Jim Crow laws in South Carolina, served in the U.S. Navy in Germany, and in 1978 attended NDSU. In a speech Jefferson gave last month at the 2019 Dream Alive Celebration at Minnesota State University Moorhead, Jefferson recalled his childhood, having to sit separately from white people at movie theaters. He was forced to find seats in the back of a bus, and was never allowed to belly up to store lunch counters.
Growing up, he lived next to a state penitentiary in Columbia, South Carolina. He still remembers the screams of blacks being beaten and saw the chain gangs of prisoners being led to work.
"Blackface is a way of controlling, a way of making sure that you present that image of having absolute control over the black race," Jefferson said.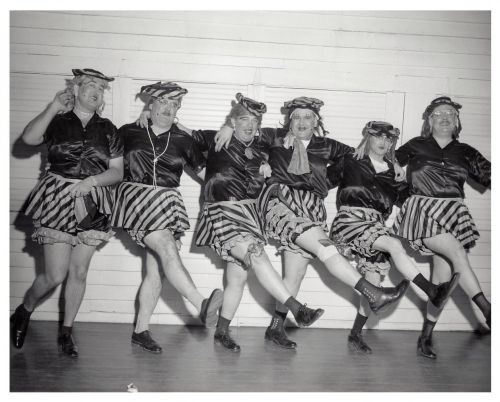 Jefferson received the Fargo Human Relations Award for a lifetime of service to others by being a "tireless volunteer, mentor and champion of the ideals of social justice," in 2006, according to the City of Fargo Human Relations Award Recipients.
Kevin Carvell, a former reporter and editor for The Forum of Fargo-Moorhead, is also a book collector and now lives in Mott. His collection of books exceeds 13,000, and he claims that there is nearly no question about North Dakota that he can't answer from within his personal library.
Curiosity led him to examine NDSU annuals from 1960 to 1980, and he found multiple cases of blackface and mocking Native culture, he said in a Facebook post.
"One thing that struck me was that the individuals outed for their insensitivity had the excuse that, well, they were young," Carvell said. "But, my God, it was the 1980s. Why wouldn't by that late date in history they have known better?"
In 1962, the Little Country Theater presented "Uncle Tom's Cabin" with several actors in blackface, he said. In 1963, a yearbook featured someone impersonating a Native wearing traditional clothing at a costume dance. In 1964, the Spring Sing included four men in blackface. In 1966, a page of the "Annie Get Your Gun" drama included a coed in Native American regalia. In 1974, a musical talent show included a tipi with a person in a Native outfit, he said in the post.
"Racism absolutely exists here, but it strikes me that it's a subdued sort of hatred – one which is occasionally and quietly shared with friends/family, but not disclosed to the wider world," Carvell said.
One interesting fact he found going through dozens of editions of NDSU annuals was the scarcity of black faces in the early years, and watching the changes as the years came closer to the end, when NDSU stopped publishing annuals.
"One should always call out evil," Carvell said. "The issue is how to do it in a way which is not just a screed, but which successfully changes people."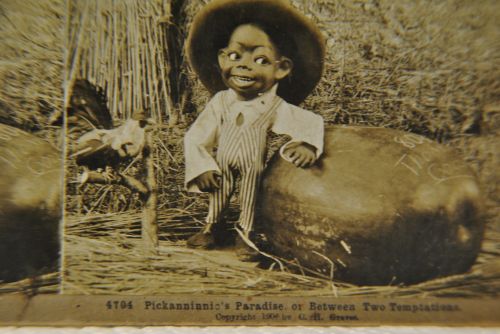 Barry Nelson, of the North Dakota Human Rights Coalition, is under no illusion that racism has been eradicated from the Northern Plains.
"The recent controversy regarding the deplorable act of blackface by white people has no simple answer," Nelson said. "Should people be held liable for actions done in another era when those individuals were young, foolish and or racist?
"I hope we do not lose sight of the biggest issue this debate raises. How do we as a still very racist society deal with them present tense? What is our response to racist jokes or other less obvious micro aggressions? Whose opinion is the most important regarding our proper amends? We here in the Northern Plains excuse ourselves that we are not complicit. We need to stop that. We continue to demean and denigrate our Indigenous brothers and sisters. Our campuses have too often recently seen horrible costume parties and social media examples that cannot and should not be tolerated."
"Our attempts to 'dig up' the past cannot make us oblivious to present day behaviors."