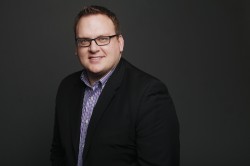 Proposed bill currently being debated in the Senate
Lawmakers in North Dakota are pushing a bill through the Legislature that would amend the North Dakota Human Rights Act and State Housing Act to include sexual orientation and gender identity as being protected from discrimination in the state. Twenty-one states in the U.S. currently outlaw discrimination because of sexual orientation and 18 states outlaw discrimination because of gender identity. State Rep. Joshua Boschee (D-Fargo), the first openly gay candidate elected to the Legislature and State Senator Carolyn Nelson (D-Fargo) are hoping North Dakota joins them.
"All this bill would do is allow people who feel they've been discriminated against the opportunity to work with the Department of Labor to determine if that happened. Right now if someone were to call the Department of Labor and say I was fired from my job or kicked out of my apartment because I am gay, there's nothing the department can do for them," Boschee said.
While North Dakota has been rated as one of the worst states in the nation in 2014 for LGBT protections in human rights and workplace areas, it has started to see a change in public opinion toward being more open to changing laws that discriminate against the LGBT community.
"Each day people are interacting more and more with LGBT North Dakotans. When they do that they see that whether they are a family member, a co-worker or someone that worships with them, you know we're just like every other neighbor, so we just want to be protected in our jobs and employment and our housing," Boschee told HPR.
"We had released poll results last week that show 59 percent of North Dakotans support 2279. When we look at the Red River Valley, that's 68 percent support it in the cities and the rural folks its 61 percent support it. So it's overwhelmingly supported amongst moderate conservatives and democrats."
Senate Bill 2279 is the bill in question and at press time, its currently making its way through the Senate Judiciary Committee where it will receive either a do pass or do not pass recommendation on its way to the Senate floor for a vote by the full Senate. LGBT activists are working feverishly to lobby undecided votes on the matter.
"Right now there are 17 republican and democrat Senators that are Jamestown, Devils Lake and east that support the bill and there are five that don't right now," Boschee said. "So we're trying to narrow in on those that haven't committed including Senator Davison from District 41 in Fargo and Senator Jon Casper from 27, which is Fargo and West Fargo."
Boschee encouraged supporters of the measure to lobby their Senators on the matter as in order for the bill to advance in needs to pass the Senate and then be taken up by the House. While the bill has bipartisan support, the Republican majorities in the Legislature are large so it will be telling to see how far North Dakota has come on the matter if these bills do indeed pass.