Fargo VA: Helping the homeless Vets
by HPR Contributor | .(JavaScript must be enabled to view this email address) | News | December 23rd, 2019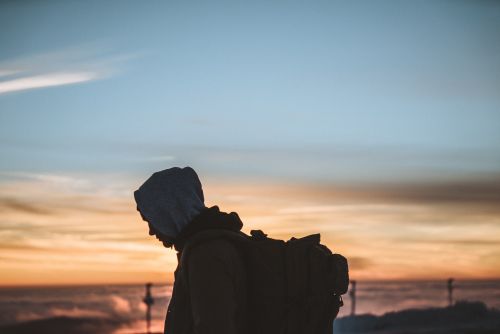 by Jill Finkelson
jsfinkelson99@gmail.com
In 2008, North Dakota had around 1200 homeless living in the state and 30% of them were veterans. In ten years, the Fargo VA has housed 1500 veterans and significantly decreased the mortality of the homeless veteran population. The Fargo VA's Homeless Program has worked tirelessly with the city of Fargo and the state to end veteran homelessness. This year, the numbers are promising and the focus has begun to shift to prevention measures. For many years, they operated out of the Gladys Ray shelter in Fargo- offering housing and immediate assistance for people. However, come June, North Dakota will have its own Community Resource and Referral Center. This is the culmination of many years of planning. Diana Hall is the Director of the Homeless Program of the Fargo VA. A veteran herself, she moved to Fargo to work with the program. She is excited and proud to finally be opening up the center, right in Downtown Fargo. I reached out to her to talk about the good measures going on and the challenges they still face.
HPR: Do you want to talk about it a little bit?
Diana: Sure. we've actually been in the planning stages of this process for a number of years. We initially received approval to build a CRRC back in about 2010. We did not feel able to really implement it at that time so we actually contracted with the city of Fargo to provide the drop-in center at the Gladys Ray Shelter and so that served as the VA drop-in center and homeless veterans service center until we could get things moving with building our own. It's a multi-year process to plan a big thing like this. It's like planning any other clinic it can be very lengthy. The city of Fargo really did a nice job of covering many of the services that we will be offering and now that we're able to build our own facility we're really looking forward to expanding those services.
HPR: I noticed there are a few of these centers around the country.
Diana: Minneapolis has a CRRC. This is something that for the whole Midwest region all of the VA's have been focusing on. Here in Fargo, I think it's especially important as we've really seen an increased number of people who come here because we have such a strong open job market. We have an oil boom, we have a very strong economy so veterans are looking for work.
HPR: That makes sense. We are growing here in Fargo. I have read that veterans are historically over-represented in the homeless population but that there is good news recently and strides have been made.
Diana: Absolutely. In 2008, when I started this job, on any given night in 2008 there were about 1200 homeless people in the state of North Dakota, 30 percent of which were veterans. That was a very large over-representation of veterans in the community. I think nationally that figure was substantially lower at like 18 to 20 percent. It's something we're definitely struggling with here in North Dakota. We've been working to end veteran homelessness for quite a long time now. Of course, we haven't completely ended and will never completely end homelessness but we at the Fargo VA in 2018 and- we just finished up our fiscal year for 2019- we serve anywhere from 1000 to 1200 unique individual veterans each year who are struggling with homelessness or who are at imminent risk of homelessness. One of our main objectives has gone from taking people off the streets who are homeless and now we're really working more on homelessness prevention as well.
HPR: So now these goals are kind of evolving where it's like instead of the immediate we need to get these people off the street now we need to work towards prevention and keeping them off the street
Diana: Yes, correct.
HPR: Can you talk a little bit about the biggest challenges facing veterans.
Diana: Sure. Veterans have so many unique challenges. I would say the first challenge we face when serving homeless veterans is finding them. Veterans tend to do what we call couch surfing or couch hopping quite a bit and their friends will take them in. Sometimes we could be offering them assistance and they may not even know that we're out there because they haven't actually been homeless yet. I think one of our biggest challenges is letting veterans know that we're here and what we can do for them. I think the second biggest challenge that we face is the stigma associated with homelessness. Veterans often times feel a great deal of pressure not to admit to being homeless. They don't want to embarrass their brothers and sisters in arms. So reaching out to veterans and getting them to come in can be a big challenge especially when we're already looking at a population of very stoic Midwesterners to start with.
HPR: What kind of services are you trying to implement here at the center going forward?
Diana: Well, we're looking forward to continuing the services such as showers and lockers and that sort of thing. Now with our own center, we're going to be focusing on more groups for veterans. We'll have cooking classes. We're planning on having some alternative medicine groups -- acupuncture, yoga, things like that. We're looking forward to ensuring that every veteran, even if they are housed, if they're living in poverty, we want to make sure they have food on their table. We're really kind of looking at taking what we've done over the last decade and really fine-tuning it to make sure we are doing what we can to prevent veteran homelessness and veteran hunger.
HPR: It seems like one challenge facing a lot of people dealing with homelessness is mental health. Will that be a focus here?
Diana: Yes, for veterans who are struggling with mental health or substance abuse types of needs we are looking forward to, over the course of the next year, after the CRRC opens, to get group types of interventions going to assist veterans with both their mental health and sobriety if that's an issue. We want to emphasize that there are many veterans who experienced homelessness who do not have mental health or substance abuse issues. There certainly is a large proportion of them but we kind of hate to stigmatize everybody like that so that's important to keep in mind.
The Center is set to open around June of 2020 in downtown Fargo.