​'Feeding babies is not a partisan issue'
by C.S. Hagen | .(JavaScript must be enabled to view this email address) | News | January 15th, 2019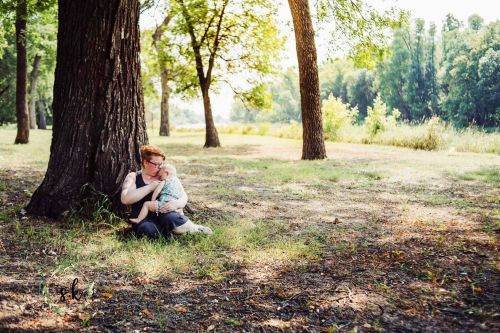 BISMARCK – While state legislators busy themselves with writing bills to suppress initiated measures, reinforce marijuana as a Schedule 1 drug, solicit stronger penalties for protests, and require schools to offer Bible classes, the state's Democrats and a handful of Republicans proposed a bill to clarify legalized breastfeeding in public.
If passed, penalties could be enforced on those who prohibit women from exercising their rights, according to House Bill 1330. The bill stemmed from a 2018 case in Fargo where a woman was asked to leave Chick-fil-A because she was breastfeeding her baby.
At the time a Chick-fil-A owner demanded the woman, Macy Hornung, to cover her breast while feeding her seven-month-old baby. She refused and said she was kicked out. The Chick-fil-A owner, Kimberly Flamm, has since apologized for the incident.
"I would like to publicly apologize to Macy Hornung for the way I handled the situation on Saturday," Flamm wrote on Chick-fil-A's Facebook page. "I ask for your forgiveness on this matter as I learn from it."
Hornung has had no further correspondence from Chick-fil-A since the public apology, she said in a January 13 Facebook post. After the incident, Hornung received repeated threats, but she pushed through the hate with the help of friends, family, and the North Dakota Breastfeeding Law Advocates, and today is grateful for House Bill 1330.
"The threats stopped around March, but it varied from threats of punching me and/or my daughter (now 19 months) in the face to wishing that we would be sold into sex trafficking, raped, and murdered," Hornung said. "To be honest some of the comments and private messages made me physically ill.
"It was extremely difficult, but I feel that they were idle threats from 'keyboard cowboys.' I have nursed my daughter all over the FM area since and have not received any backlash or ignorant comments."
Senator Tim Mathern, a Fargo Democrat, wrote the bill after concerned people asked him to intervene. The bill currently states: "If the woman acts in a discreet and modest manner, a woman may breastfeed in any location, public or private..." Mathern, seven House Democrats, two Republicans, and two other Democrat Senators, feel the language is unclear.
"I think it will be enough from a legal standpoint," Macy Hornung said about the proposed bill. "People will always have a difference of opinion and the social stigma is going to remain until people can separate feeding a child from breasts being a sexual object. I agree that it isn't just men. I have received hateful comments and threats from both men and women. In fact, the reason this all started was from a woman demanding I cover while breastfeeding my daughter or leave her restaurant."
Representative Gretchen Dobervich, a Democrat from Fargo, helped write and sponsored the bill. She too was contacted after a Fargo mother was told she could not breastfeed in a local restaurant.
"When I read the statute and saw the phrase 'discreet and modest manner' I initially laughed out loud at the Victorian wording used to subjectively dictate how babies could eat in public," Dobervich said. "In communicating with the North Dakota Breastfeeding Coalition and the Indigenous Breastfeeding Coalitions, I learned more about the research that shows that breast milk is the best nutrition for infants and that there are lasting beneficial impacts for infants who have been breastfed."
"This wording has led to various interpretations," Mathern said. "Evidence is that breastfeeding is a best practice for baby and mother health. If a child needs to be breastfed it should be able to be done anyplace the mother is authorized to be."
"That is why this bill is so important," Macy Hornung said. "Most places of business have no issue with breastfeeding, but there will be some that come up that define the phrase "modest and discreet" differently than what the individual in question does. In my instance, I felt I was being modest and discreet about it. My daughter was laying on the table in front of me and I was very well covered by her. She still doesn't tolerate any type of cover and she still nurses frequently.
"If I was a new mother, this may have caused me to stop breastfeeding in public or even all together and it could have made my postpartum depression and anxiety worse. Thankfully, I have a strong support system, including the parents who have made the amendments presented in HB 1330 a reality."
Despite the law, breastfeeding in public has occasionally led to controversies, Michelle Draxten, a registered dietitian and certified lactation counselor with the Fargo Cass Public Health, said.
"More so I think it is to eliminate the subjective wording around modest and discreet, so that there really isn't a lot of questions about that," Draxten said about the bill.
In her position with the Fargo Cass Public Health, Draxten is not authorized to issue opinions on pending legislation. She works with easing the transition between businesses and mothers who breastfeed and want to go back to work.
According to HB 1330 current law would be changed to: "An individual may breastfeed her child in any location, public or private, the individual and child are otherwise authorized to be. It is an infraction to prohibit or attempt to prohibit an individual from breastfeeding as authorized under this section."
"It's pretty much anywhere a mother can be with her baby, she can breastfeed there," Draxten said. The only exception she could think of where a mother cannot breastfeed her baby would be a bar, where only adults 21 years and older are authorized to enter.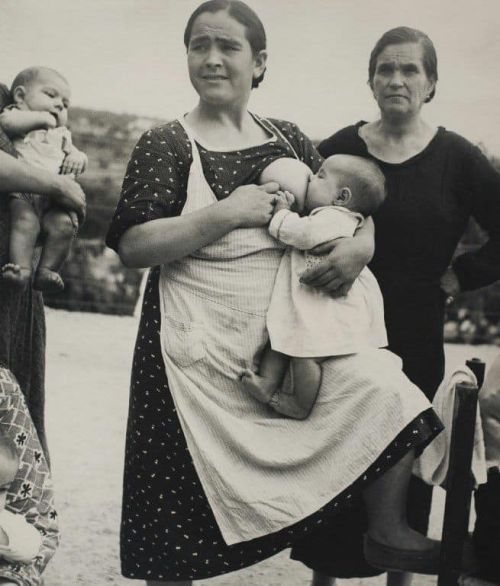 Current law leaves room for a mother breastfeeding her child in public to be subjectively cited with a class B felony by saying a woman "discreetly" breastfeeding her child is not in violation of the North Dakota Century Code. Sponsors of HB 1330 also want to change the wording of the current law from "The act of a woman discreetly breastfeeding her child is not a violation" to "The act of an individual breastfeeding her child is not a violation…"
As of July 2018, all 50 states enacted laws to allow breastfeeding in public, and to protect mothers from public indecency charges. Some states have even initiated penalties for those who intervene. The last two states to sign protective bills, Utah and Idaho, enacted legislation last year shortly after President Donald Trump's Administration threatened countries with trade sanctions if they brought resolutions encouraging breastfeeding before the World Health Organization, accord to the Independent and The Guardian.
North Dakota passed legislation in 2009; the law is not ambiguous. "Mothers have the right to breastfeed in any location where the woman and child are otherwise authorized to be," North Dakota law states.
At the same time, however, the Affordable Care Act – passed in 2010 – legislates that businesses are required by federal law to provide a space that is not a bathroom for mothers to breastfeed or pump milk for children up to one year old.
"That is part of federal law for non exempt employees," Draxten said. "Businesses that might not have a specific designated space for moms to go – because moms who do pump do need privacy – being able to have a space that is private and intrusion free for those moms so that they do feel comfortable, that is something that a lot of businesses are moving forward with and are doing great, but some businesses could still use a little bit of support."
North Dakota also has a specific law stating business can be designated as "infant friendly," with "lactation expression areas" for mothers to feed their infants. A company can submit an application for the designative label with the North Dakota State Department of Health.
Such rooms are not necessary for breastfeeding, however, and are meant more as a courtesy or as a comfortable environment for mothers to breastfeed. In 2017, the state installed 10 "lactation suites" as suitable places for breastfeeding in major airports, the FargoDome, and the state's four zoos.
Benefits of breastfeeding
Breastfeeding provides the right balance of nutrients, it's easier for a baby to digest, boosts a child's immune system, and also helps mothers lose weight and bond with a new baby, according to Sanford Health.
Breastfeeding helps children fight SIDS, ear infections, stomach viruses, respiratory infections, leukemia, asthma, type 1 diabetes, and is cost effective, according to Public Health Law Center.
"Breast milk is also better for the environment because it creates substantially less waste than processed and packaged formula," The Public Health Law Center reported.
International statistics also show that breastfeeding babies for six months would reduce deaths among children under the age of five by 13 percent, and that the United States would save $13 billion annually from reduced direct medical and indirect costs.
"Even if 80 percent of U.S. families followed these recommendations, the savings would be $10.5 billion per year," the Public Health Law Center reported.
Fargo Cass Public Health has received funding to help working moms who want to go back to work but also have to breastfeed.
"Some of our initiatives include working with businesses directly to do education around the breastfeeding laws and moms going back to work, and helping them writing policies for the workplace, create spaces, ease the transition between the mom and the business," Michelle Draxten said.
Cass County has more than 40 businesses with infant friendly designation, Draxten said.
Social stigma
Breastfeeding in public has been a topic of hot debate for a decade and more, with some inadvertently turning the issue into a man's inclination toward sexual predatory habits. Politicians such as New Hampshire's Representative Josh Moore, a Republican, said in 2016 that men should be allowed to grab the nipples of breastfeeding mothers if the law banning women exposing their breasts did not pass.
Posts are included here with typos:
"Who doesn't support a mothers right to feed?" Moore said on Facebook after New Hampshire Representative Amanda Bouldin criticized the bill. "Don't give me the liberal talking points Amanda. If it's a woman's natural inclination to pull her nipple out in public and you support that, than you should have no problem with a mans [inclination] to stare at it and grab it. After all, it's ALL relative and natural, right?"
Other Republicans attempted to shame Bouldin's lack of support to ban breastfeeding in public.
"You want to turn our family's beach into a pervert show," Representative Al Baldsaro said. "Libertarians want a nude beach, put your money together and buy one, if you want to expose you kids to nudity, go for it. Some of us liberty minded Reps do believe in family values."
Moore lost his elected position in 2018. Baldsaro and Bouldin were reelected in November last year.
In Texas, Republican Representative Debbie Riddle voiced her opposition in 2013 to breastfeeding in public echoing North Dakota's current law claiming that women should be "modest and respectful." Riddle was defeated in the Texas Republican Primary in 2016.
"It's hard to gauge, I think it's turning in the right direction but every once in a while we hear of situations where a mom might not be supported," Michelle Draxten said. "So being able to provide spaces when a mom doesn't feel comfortable breastfeeding in public – she has a place to go.
Draxten knew about Hornung getting kicked out of a Fargo restaurant last year, she said.
"It seems to be an emotional topic for people for one reason or another," Draxten said. "That situation at least brought the conversation back up so there could be meaningful conversation about it and people could have a dialogue."
Tim Mathern and Gretchen Dobervich believe the bill will pass.
"I have received several emails and social media posts from parents across North Dakota regarding their appreciation of the bill," Dobervich said. "There are bipartisan and bicameral cosponsors of the bill. Feeding babies is not a partisan issue."
Hornung is proud of her actions, despite the repeated threats she has received from men and women.
"I have no regrets about the situation other than some of the disgusting comments/threats that were made toward me and my family," Hornung said in a Facebook post. "I am still firm in my beliefs that I will nurse my daughter wherever and whenever she needs to nurse, even as a toddler, since breastfeeding is so much more than just nutrition. As many of you know, I inspired the amendments that were presented in HB 1330, which was introduced last week. I am so proud of myself for standing up for my daughter's right to breastfeed and could not be more proud of the amazing group of parents who have had my back for the last year."
Prior to last week, Hornung received supportive comments from people in Canada, Denmark, and Japan.
Erika Lee, Hornung's friend and the organizer of the initial advocacy group, North Dakota Breastfeeding Law Advocates, said she's been working to gather support for the bill.
"It's tough, because when conversation about our bill comes up debate about breastfeeding is generally quickly brought up," Lee said. "And… that's not the point of it. We want to make our laws indisputable surrounding protections for women who choose to breastfeed. The law does not currently do this. When Macy's story came out it brought out the problems and spurred many of us to action."