Film lovers' paradise: Fargo Film Festival 2018
News | March 14th, 2018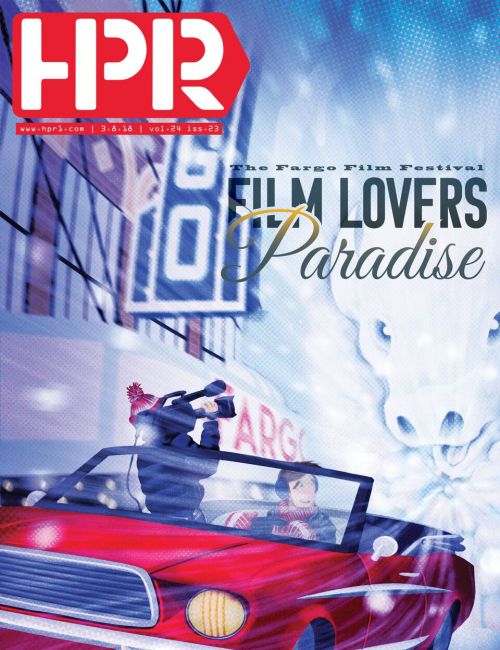 A sign of the coming spring and a time for old friends and new to make connections while celebrating films, the Fargo Film Festival returns to Downtown Fargo.
Emily Beck, executive director of the Fargo Theatre since 2011, is also director and programmer for the Fargo Film Festival. Emily emphasizes the continued importance of the event to the community, saying, "The Fargo Film Festival enriches the cultural fabric of our community by offering a program of innovative independent film, educational opportunities, and exciting special guests. Filmmakers from our region are celebrated alongside filmmakers from around the world."
Emily particularly finds the "human connections" formed during the festival to be the most rewarding, saying, "with audiences, volunteers, and visiting guest artists, it is an annual delight to observe people bonding over a shared love of cinema."
Emily is particularly interested in Thursday night's showcase film "Ruin Me." She says, "As a huge horror fan, I am extremely excited… 'Ruin Me' is devilishly good fun — a modern take on the slasher genre anchored by a helluva 'final girl' performance by Marcienne Dwyer. I loved watching this film and now I look forward to watching our audience take the ride. Having Ms. Dwyer and the crew here will be icing on the cake."
In addition to Emily Beck's work as festival director and programmer, a volunteer leadership team does some of the heavy lifting. The Fargo Film Festival has three co-chairs every festival.
Co-chair Matt McGregor says, "The festival is such a great place for film enthusiasts to converse with filmmakers intimately, whether through the Q and A's, one-on-one at the theater, or at one the many events throughout the festival."
Matt also served on the animation jury and encourages audiences to check out Don Hertzfeldt's "World of Tomorrow Episode Two," saying, "Hertzfeldt's unique storytelling along with striking visual style are always a joy to take in." "World of Tomorrow Episode One" and "Episode Two" will show back to back on Saturday, March 25 at 2:20pm.
Karen Olson, co-chair and this year's recipient of the Margie Bailly Volunteer Spirit Award, has been a part of the Fargo Film Festival team since 2008 in a variety of roles. Karen says she is "excited to meet visiting filmmakers and hear what they have to say about the movie-making experience. That's always my favorite part, as it is a unique opportunity. I also love seeing my favorite films on the big screen and hearing the audience reaction. When we screen films at home on our computers, we imagine what that will be like. But the real thing can be thrilling!"
Karen highly recommends the student category winner "Facing Mecca," saying, "This is one of the most moving films I've ever seen at the Fargo Film Festival, and it's astonishing that it was made by a student. So if you have a heart, you'll want to see it. It's also thought-provoking, so if you have a head, you'll want to see it."
Co-chair Lisa Faiman has attended the festival since its second year and has volunteered for eight years. Her roles on the festival have included being volunteer coordinator and chairing several juries.
Lisa says, "Each year I look forward to socializing. Closing night is popular, but this year I'm most excited for opening night. Lisa also recommends "The Girl Down Loch Anzi," which she says is a "quiet film with very cool, sort of unfamiliar-looking scenery."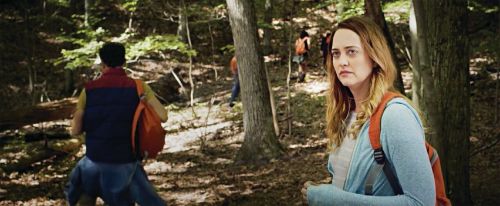 Evening showcases
The festival opens Tuesday, March 20. Documentary feature jury chair Kendra O'Brien says, "We'll kick off the festival evening sessions with 'The Perfect Bid: The Contestant Who Knew Too Much.' Director CJ Wallis will join us to share the story of Ted Slauson, a math teacher whose dedication to memorizing prices on 'The Price Is Right' led to controversy and conspiracy theories."
Wednesday night is a showcase of short films including Ted M. Larson Award-winner Mike Scholtz's "Kinderchomper" and concluding with Clay Haskell's locally made "Last Dance at Johnson's Barn."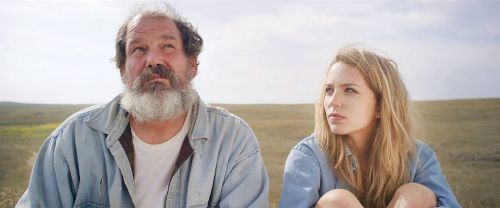 Thursday night features the horror film "Ruin Me," with cast and crew attending for a Q and A following the feature. Friday night showcases the funny and touching "Tater Tot and Patton" with the director and lead actor in attendance. Saturday morning, afternoon, and evening show many "Best of the Fest" choices, which are perfect if you have only one day to attend.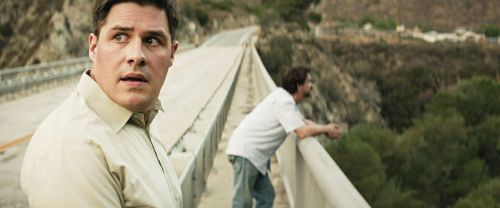 Concordia College graduates, collaborators, and friends Andrew Zilch and Rich Sommer will be here to support "A Crooked Somebody," the closing film of the 2018 festival on Saturday night. In the honorable mention in narrative feature, Sommer ("Mad Men") plays a phony psychic who gets in over his head. We welcome Rich and Andy to the festival, where they will participate in a Q and A following the screening.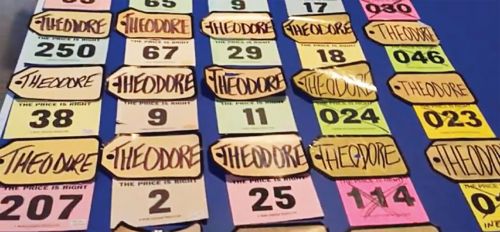 Animation
Trina Spaeth chaired the popular animation category. Trina says, "The quality of animation this year was simply fantastic." The winning film is "World of Tomorrow Episode Two: The Burden of Other People's Thoughts" by award-winning filmmaker and past Fargo Film Festival guest and Ted M. Larson Award-winner Don Hertzfeldt. Trina says, "If you have never seen Hertzfeldt's animation, you will be disappointed in yourself if you do not come to see his talent take shape on the big screen. His films are like nothing you have ever seen."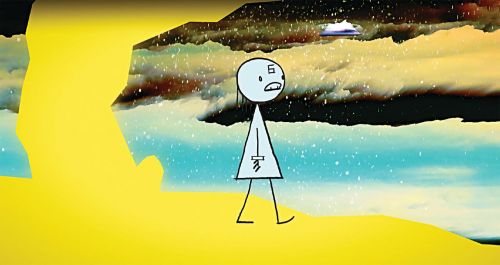 Trina also suggests Oscar nominee "Negative Space," a stop-motion animation that allows the audience "to become involved with a father-son relationship through the packing of a suitcase." And "Wicked Girl" is a Turkish/French 2D project that "unexpectedly walks viewers into the horrific world of abuse through the eyes of a beautifully animated girl."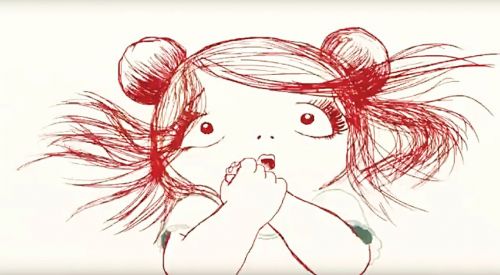 Documentary feature
Kendra O'Brien chaired the documentary feature jury. Kendra says, "This year's films offer intense views of a variety of cultures."
The category winner is "Monkey Business: The Adventures of Curious George's Creators," which Kendra describes as "a story that follows Hans and Margret Rey through archived interviews and new animation. While many people may know the Curious George books, few know the extraordinary circumstances surrounding their creation. I love how the animation helps illustrate scenes that would have been impossible to photograph."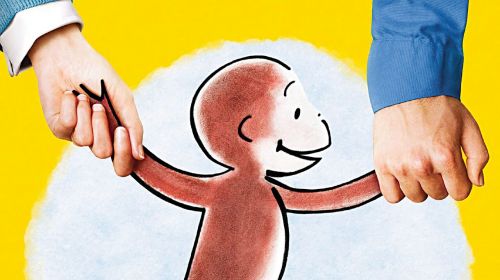 Kendra says honorable mention "Supergirl" "is about an 11-year-old Jewish girl breaking powerlifting records -- a story about growing up, fitting in, and working hard to follow your passion."
Kendra adds, "While every one of our selections could have its own shout-out, I'm going to give a personal recommendation for 'Rodents of Unusual Size,' a highly entertaining glimpse of life in the swamps of Louisiana as people adapt to a species of invasive rodent."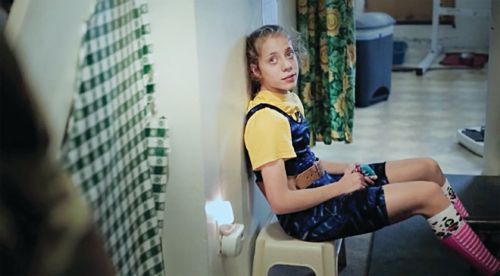 Documentary short
Aaron Baker, documentary short chair, says the category is "especially strong… with a wide variety of styles and subject matter ranging from the local ('Last Dance at Johnson's Barn') to the international ('Three Boats')."
"Trophy" took top prize in the category. Aaron describes it as "a moving, passionate, beautifully filmed examination of the hunting of grizzly bears in Canada and the United States."
Honorable mention went to "Jesszilla," which Aaron calls "an utterly charming portrait of a ten-year- old girl with dreams of becoming a professional boxer." The film's director, Emily Sheskin, will attend the festival.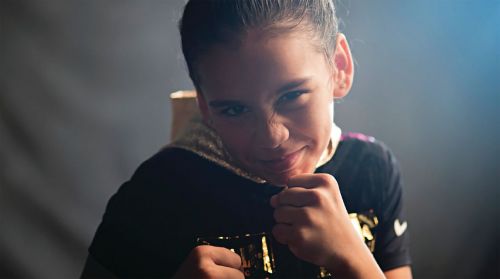 Aaron highlights "Three Boats," a "poetic look at Syrian refugees arriving in Greece" and "#TAKEMEANYWHERE," which follows Shia LaBeouf and his filmmaking partners as they use social media to hitch rides from strangers across the United States."
Aaron also mentions frequent festival guest Mike Scholtz's new film "Kinderchomper," about a "mild-mannered Minnesota artist with a side career as a baby-eating professional wrestler."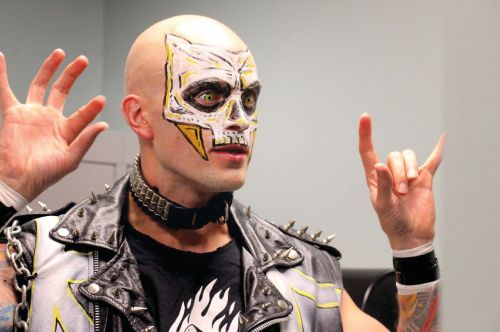 Experimental
Christine Hoper led the experimental jury. Christine says that the subjects and methods varied. She adds, "In all you'll find a reflection on life and strong themes of nature, technology, and the tension and dynamics between."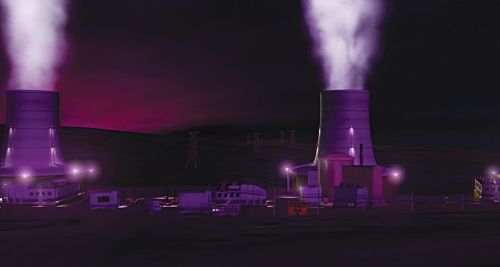 The category winner is "The Velvet Abstract," a seven-minute animated film about the environmental age that Christine says "has so much to take in. The script is a twenty-six-line narrated poem that explores interaction between humans and environment with each couplet featuring completely different animation styles, and an original score by composer Jean-Pascal Beintus." Christine describes honorable mention "Genesis" as an "aesthetic meditation on the digital and analog divide portrayed in a fantasy short film with a critical point of view about the horrible situation in Syria."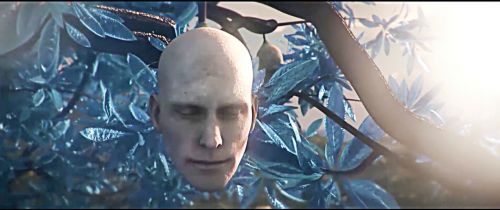 Narrative Feature
I had the pleasure of chairing the Narrative Feature category this year. The category has a strong representation of women and international filmmakers and a variety of genres and subjects.
The category winner is the moving "Sami Blood." It is my favorite film of the category. It is so very well acted and explores racism, family, and coming-of-age. "Tater Tot and Patton" will be a crowd-pleaser on Friday night. It features Jessica Rothe ("Happy Death Day") as a woman escaping to the farm of her uncle (Bates Wilder) in South Dakota. The movie is funny and touching. Both Bates Wilder and director Andrew Kightlinger will be on hand for a Q and A following the film.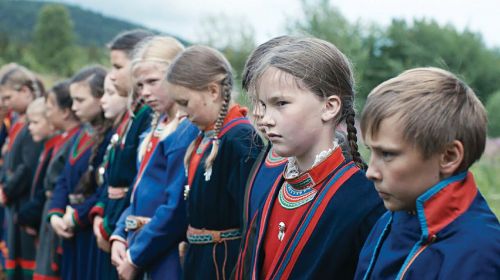 Narrative Short
Tom Speer served as jury chair for the narrative short category. Tom says, "As the festival continues to grow, so does the quality of films we get to share with the community. The narrative short category was no exception to this, as the jury had some tough decisions to make."
Category winner "Confection" follows a "weary student who's disinterested in the world around him, assigned to work experience at a local chocolate shop." After a terrible mishap results in a broken heart, he "takes it upon himself to correct his mistakes and bring happiness to those who feel dejected."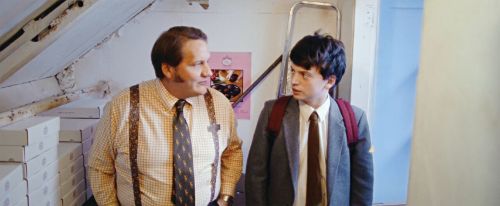 Honorable mention "Lost Face," based on a Jack London story, is about a fur thief who makes a bargain for his life. Tom also endorses honorable mention "Red Light," saying "If this delightful short doesn't charm you, I'm not really sure what can," calling it "a humorous tale with a heartwarming ending." Another of Tom's favorites is "Fry Day," taking place on the eve of Ted Bundy's execution. He calls it "a very eerie coming-of-age story."

Student
Student category chair Tony Tilton has been with the Fargo Film Festival since the beginning. Tony says, "This was, by everyone's measure, one of the best years for student films. Technology has enabled students to produce more professional-looking films, and the truly motivated and talented student filmmakers are rising to the challenge."
Tony describes category winner "Facing Mecca" as "an extremely well-made film about the dilemma a Syrian man faces when he wishes to bury his wife and must fight with Swiss bureaucracy. It is quite possibly the best student film we've seen, and we've seen hundreds and hundreds."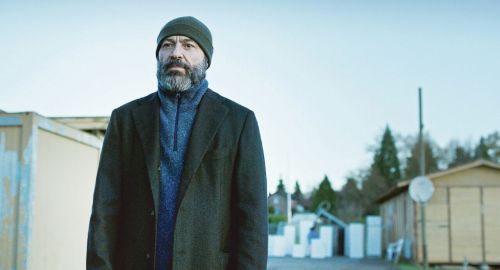 Moorhead-native Devon Manney's honorable mention "Cradle" won a Student Academy Award this year. Manney will be at the festival to receive the Rusty Casselton Award. The animated "Cradle" is about a young veteran who has lost both arms in combat and who now battles phantom pains, prosthetics and memories of pre-war life while searching for normalcy.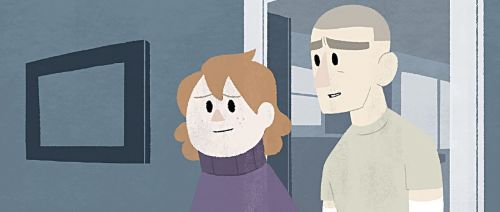 Lunch Panels
Thursday, Friday, and Saturday will feature lunch panels at Dempsey's Public House. The price of admission for each panel is $10. The panel on Thursday, March 22 will be moderated by Matt Olien and is titled "Acting for the Silver Screen" which will include a number of professional performers with films in the festival.
On Friday, March 23, "Writing the Narrative Feature" will be moderated by Tom Brandau. And on Saturday, March 24, "Women in Film: Indies and Industry" will be moderated by Trina Spaeth. Tickets may be purchased in advance at the Fargo Theatre or at the door if not already sold out.
Special Events
Tom Speer is "absolutely thrilled that Alison Becker ("Parks and Recreation"), an actress with more than 15 years in the business, will be attending the festival."
Becker's workshop will be held on Saturday, March 24 at 1:30pm in the Prairie Rose Room at the Radisson Fargo, and is designed to "assist actors in navigating through the industry," and includes "getting into the business and making a living as a working actor." General admission is $20 and student admission is $15. The workshop is recommended for ages 16 and up.
The always popular 2-Minute Movie Contest will showcase several dozen extremely short movies on Friday night at 9:30pm, maintaining its tradition of a two-dollar admission ticket.
The public is also invited to All-Star Bowl in Moorhead on Thursday evening following the local premiere of "Ruin Me." Filmmakers, festival guests, and volunteers gather to swap stories, make new friends, and roll a few strikes (and maybe a few gutterballs). The all-ages event costs ten dollars, which includes shoe rental and all you care to bowl.
See you March 20-24
Two of the festival co-chairs sum up the excitement of the festival, encouraging newcomers and return visitors alike. Matt McGregor says, "The community that is built around the festival is so inviting and intimate. You can really feel a connection with everyone involved."
And Lisa Faiman adds, "I love the festival! I like working with people who are passionate. It's one of many things that makes Fargo secretly cool."
IF YOU GO
Fargo Film Festival, March 20-24
Fargo Theater, 314 Broadway
Tickets: Fargo Theater Box Office, (701) 239-8385