​Huawei, US relations and the future of AI
by Raul Gomez | .(JavaScript must be enabled to view this email address) | News | October 10th, 2019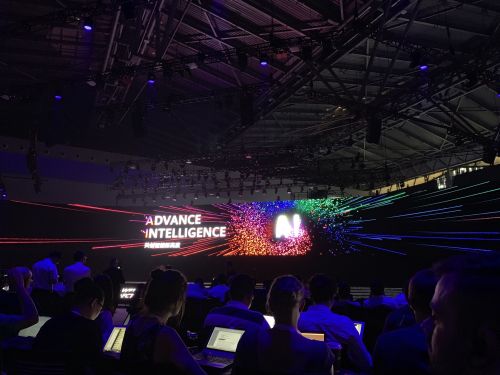 Huawei: Should you care?
There's a trade war going on: new tariffs, bans on products, and the American consumer is picking up the tab.
Think about this. Who's paying for the trade war? When we lose options and competition in the market, who pays for that? When there's less competition, there's less innovation. We end up with a room full of fanboys applauding talking emojis and one less button.
The reason we should all care about this trade war is that we are where the buck stops. If the war results with either side winning or even a stalemate, we still pay.
Americans want China to be this great source for cheap labor, a place where we can send all our recycling and in return get mountains of cheap electronics. We like China to be like the Santa elves, helpful, quick, quiet, but god forbid they ever rise above their station.
Which brings me to Huawei.
When most of us hear the name Huawei we associate it as a smartphone manufacturer. This is true, but it's an incomplete view. To truly understand who they are today and why it's at the center of a trade war, we need first to take a step back and understand the company as a whole.
So yes, Huawei is a smartphone company. They are in fact the second largest, behind Samsung and in front of Apple. They're also the world's largest telecommunications equipment manufacturer. On one side, they're similar to Apple making phones, tablets, smartwatches and a massive array of consumer gadgets. On the other end, they're an enterprise-level computing and networking giant.
Recently at their 2019 Huawei Connect summit in Shanghai, the company announced huge pushes into AI and Cloud computing. It's difficult to discuss Huawei's future server and cloud computing strategy without addressing first the "why." It's the elephant-sized question mark in the convention center.
Elephants? What elephants?
Huawei's also been in the news a lot lately. In May of 2019, by executive order, U.S. companies were banned from doing business with anyone considered a national security threat. Later the U.S. Commerce Department released an Entity List citing Huawei and 70 affiliates. This ban seems pretty cut and dried, but there are many loose ends. First, the why seems to be a little hazy. Initially, the company was cited as a security risk. Having potential backdoors. Although to this date no such backdoors have been identified or even clearly addressed as to how and where they might be hiding.
Next was the complaint that Huawei had violated U.S. sanctions by secretly doing business with Iran. This seems to be the current reasoning for the ban. Still, there's a lack of concrete evidence to support any of these accusations.
Yet, with no real evidence of backdoors or U.S. sanctions violations, we are still here.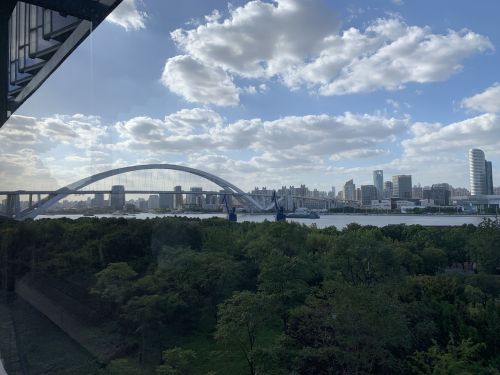 All in on ARM
So let's talk about that elephant. The ban prohibits U.S. companies from using any of Huawei's products, but the ban goes both ways. Huawei can no longer buy products from U.S. companies.
A few noteworthy effects are that all of Huawei's Android-based phones will be left out in the cold after being locked out of the Google Play store. Future Huawei phones will have to look to an Android alternative which seems like it'd be a hard sell to consumers. Perhaps the biggest problem is that neither Intel or AMD can provide Huawei with processors, leaving the company unable to compete by depriving them of these essential components.
This creates a domino effect of problems for Huawei. From laptops to servers, Huawei would have to come up with a solution for its processor dilemma.
What Huawei did next is extremely impressive. They went to the next and perhaps only other option they had, the ARM processor. Now, some of you familiar with the ARM processor might be thinking an ARM processor, isn't that for phones or tablets? You would be right, but Huawei's pivot is more than just an architecture hop. They've created an entire ecosystem based on the 64-core Kungpeng 920 processor, consisting of cloud services and developer support tools to assist in migration to the new platform.
The future of AI
Huawei also introduced the Atlas 900, the world's fastest AI training cluster. Using the industry-standard ResNet 50, the Atlas completed the test in 59.8 seconds, a full ten seconds before its next closest competitor.
But what was more fascinating was how AI could be applied to make our lives better. Huawei believes AI computing power should be as convenient and available as electricity. Leveraging these technologies will bring us smart transportation, smart healthcare, and smart finance.
Imagine a city with fewer traffic jams. Emergency teams able to get to victims sooner, saving more lives. Using computer vision assisted by AI, we can reroute and navigate traffic.
We can't hold technology back
Technology is like a living organism. It spans borders and cultures, reaches beyond politics and religion. It belongs to all of us, the tool that will take us all to a future with more equality, less poverty. The Huawei ban isn't just about slowing the growth of a Chinese company, it's about stifling the growth of technology. When technology loses, we all lose.
The undercurrents of this trade war go beyond unbalanced trade between the U.S. and China. There are undertones of U.S. imperialism keeping China beneath the U.S., using politics and bans to keep the company from competing fairly.
There's another way to look at this. Perhaps this ban will slow Hauwei's growth, keeping U.S. companies ahead. Not because they were more innovative, but because the government stepped in and put its finger on the scale. Technology will suffer, and this will inevitably lead to higher prices and fewer options.
Even if the U.S. wins the trade war, it's American consumers that lose.
[Publisher's Note: I was invited to attend Huawei Connect 2019 in Shanghai. Because of the current climate with U.S. relations, I thought it best to preface my coverage with a primer on Huawei and my personal thoughts on the ban and trade war. This is the first installment.]