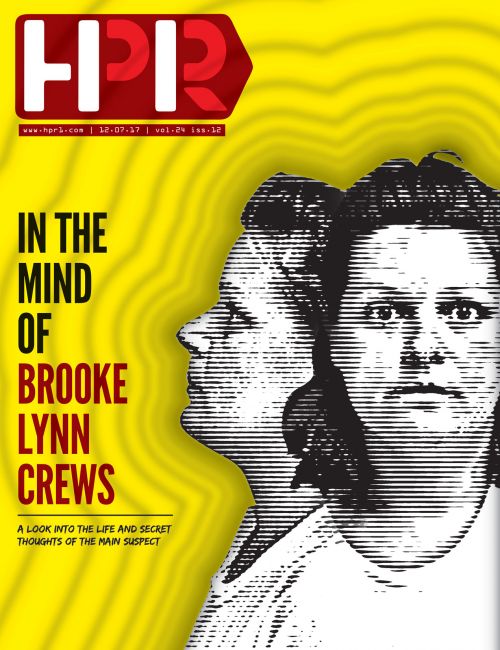 FARGO – While the debate in court may turn to the sanity of Brooke Lynn Crews, a rare glimpse into her personal history suggests she was precise, methodical, and studying for a doctorate in psychology.
Crews, maiden name Doolin, was arrested in August and charged with conspiracy to murder Savanna LaFontaine-Greywind, then kidnap her unborn baby.
Her live-in boyfriend, William Henry Hoehn, 32, faces identical charges, and has pleaded not guilty. His trial is set to begin early March. They lived in what is now a fairly clean apartment on 9th Street North in Fargo. For a few days, a dumpster one block away held what remained of their lives.
Crews isn't troubled any more than the average divorcee; she was meticulous with her records and personal information, religiously kept a journal. She thought herself something of an Amazonian, but had a string of lovers. Every relationship noted in her calendars and journals started off with smiley-faced notes along the edges, but within weeks, soured.
Beneath a cat-clawed recliner, stained mattresses, the broken front door, kitchen utensils, receipts, and identification cards, a five feet four inch stack of hard cover psychology books, ranging from clinical, criminal, forensic, and legal psychology to midwifery, was discovered.
In one of her final journal entries in a notebook entitled "Just Some Thoughts," Crews penned a list: "homebirth," including a "childbirth kit," an "emergency plan," and "emergency supplies, including CPR bag for infants or neonates medication for excess bleeding."

The "midwife"
Crews was no midwife but she kept a list of all the items she would need: gloves, stethoscope, scissors, two blades, eight clamps, IV port, saline solution, Pitocin – brand name for Oxytocin, a hormone that can cause or strengthen labor contractions during labor, and can induce abortion.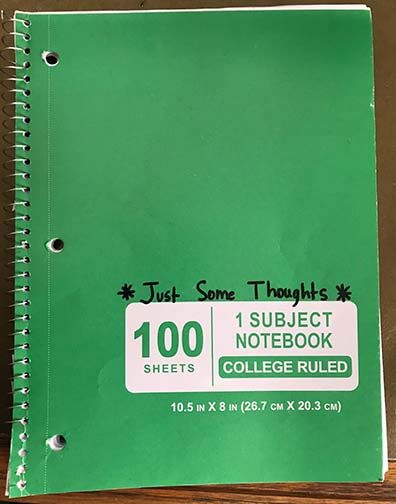 She also listed 16 washcloths, eight large towels, heating pads, electric suction, oxygen tanks, nitros, or a laughing gas, and that she could do it all in 12 hours. She needed a calm environment with dim lighting, natural sounds, hushed tones, while checking vitals every 15 minutes and careful of heart rate during surgery.
Aside from the actual procedure, she planned to set aside a basket, four towels, eight washcloths, a cap and gown, care box, and a nutrition kit. She took notes on abdominal pregnancy, writing that she needed to look for health and age, and "location of attachment." "If all seems well greater than 33 weeks, take conservative approach, if nothing is well, deliver immediately. If pregnancy failing, hold off until at least 30 weeks, but anything less than 28 weeks needs full efforts to live."
She was looking into a "new hobby," or in vitro fertilization, trying to plan birthdates, according to a short stack of notes stuffed inside one simple binder. She preferred birthdays in April and May, October and November. She researched drugs used before and after implantation, and the machinery that was needed.
"Egg/sperm, independent living cells?" Crews wrote. "So, provided they maintain proper conditions, they live?" Later on the same page she wrote "Black market IVF? Hahahaha," and then a smiley face.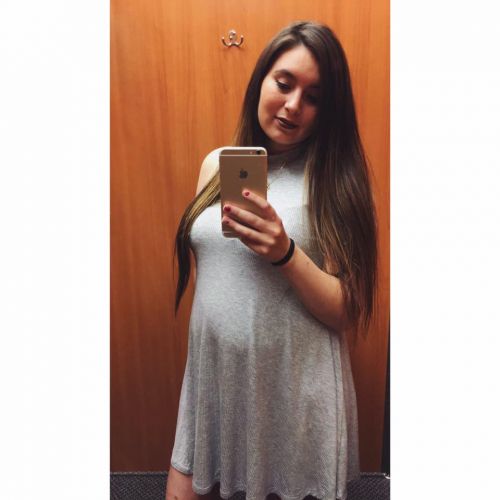 Fetal abductions
Many documented cases involving fetal or Caesarean abductions since 1974 have ended with the killer, usually a female, guilty, but declared legally insane. Since 1965, the National Center for Missing & Exploited Children has documented 323 cases of infant abduction, with only 17 fetal abductions worldwide.
Official numbers vary by definition or location, sometimes rising to as many as 26 by 2015, but if the state declares the case to be a fetal abduction, Savanna Greywind's murder will be the 18th documented incident in what authorities describe as a rising crime trend.
At 22 years old, Greywind, a member of the Spirit Lake Tribe, was eight months pregnant when she was killed, and her baby, Haisley Jo, survived. Police discovered the baby and the accused killer in Crews' apartment five days after Greywind went missing on August 19. Kayakers on the Red River discovered Greywind's body, wrapped in plastic, nine days later.
Most infant abductions occur near the home, according to the National Center for Missing and Exploited Children. Police say Greywind was lured 24 steps up to Crews' apartment for a sewing project. The majority of abductors impersonate health care workers; Crews was licensed in First Aid procedures, and had formerly worked at nursing centers.
Only two cases of fetal abduction involved men, according to the National Center for Missing and Exploited Children.
"The abductor befriends the pregnant victim, all the while planning to kill her and extract the baby," Dr. Marlene Dalley of the Royal Canadian Mountain Police said in an article she wrote. "Unlike infant abductions, the fetus abductor is so determined to impersonate a woman who has given birth, that she may even take the child to a hospital, after cutting herself internally to make it look as if she has given birth to a child, first through use of weight gain, then the use of prosthesis to fake a pregnant womb."
"These abductors carried out such crimes because they felt a desire to form or strengthen a partner relationship and to live out a fantasy of their own of delivering a child."
Crews repeatedly attempted to set up communication systems with the men she dated, but according to journal records, failed as many times as she started. "Things I've 'Tried' (to make relationship better)" started off with a backrub night every week, improving and adjusting her attitude, not speaking when upset, begging for truce, and ending relationships.
Run, Crews, run
Natural mother of at least three children, Crews, now 38, grew up in Florida, where according to Christmas cards, her mother, Paula Nelson, still lives. Crews, under her maiden name Doolin, had a troubled childhood she tried hard to forget in her journal entries. At 23, she was jailed and put on probation in Missouri for passing bad checks, according to the State of Missouri Department of Corrections, and was jailed again in Hidalgo County, Texas on August 31, 2002, for a parole violation. From 2000 until 2003, she was a waitress at the Chinese Dragon, and was a sales representative and animal technician for Petland Pet Store in Bradenton, Florida. She listed herself as a high school graduate of Dixie Hollins High School.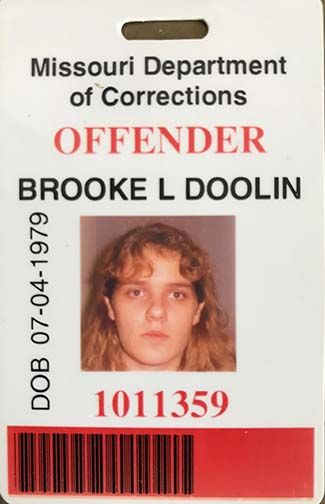 Crews owed child support to Aaron Bradford Edwards of Otter Tail County, Minnesota, in the amount of $13,599.72 as of June 19, 2014, according to the State of North Dakota Unified Judicial System. On March 24, 2012, she was ordered by the state to pay $317 every month, and by June 2014, Crews had failed to pay. Crews and Edwards had a child born in Pinellas County, Florida, in 1995.
She married Carl Crews in 2006, gave birth to two children, and was an administrative assistant for her former husband with Carl Crews' Carpentry. The marriage lasted three years, but she returned to her ex-husband's house to continue her education and because "he was unable to pay both his child support and mortgage," Crews wrote. Their marriage was dissolved on June 8, 2009, and the father became the custodian of the children, according to court documents.
Although the relationship was strained, Crews had no further incidents with the law until January 2012, when she attacked her former husband with a knife, according to court documents.
Written inside a 2012 calendar on January 21, Crews wrote: "got arrested."
"I am seeking emergency relief for my children because they are at risk of significant emotional and mental harm," Carl Crews wrote in the affidavit for a custody battle. "It is important to understand, the Respondent's [Crews] decision to leave the children in my care and run from her problems is a reoccurring issue. She previously abandoned the children in my care in 2009 when she left for California. When she left at that time, it was complete surprise. She also left the children in my care in 2011 when she left for Australia for 30 days. On February 1, 2012, she abandoned the children, and [a] third time when she left for Australia a second time."
Crews had multiple partners, while Carl had none, he said in the affidavit, to which Crews made no reply in her notes along the paperwork edges.
"Carl seems to agree with my decisions regarding kids and doesn't find me lacking; yet whenever it's a choice he doesn't like, then all of a sudden I'm a knife-wielding child abandoner with a penchant for promiscuity," Crews wrote. "This apparent contradiction has caused me a great deal of emotional trauma over the years."
In a different journal, Crews denied she ever attacked her former husband before fleeing to Australia to marry Andrew Murray, a chef in Katoomba, New South Wales. She made her decision to leave her home two days before Christmas 2011, 35 days before the altercation took place, and wrote: "my vote is Drew, but this is a double-edged sword. I can better provide for the family stateside. At the same time, neither of us wants to be in the U.S."
She also denied brandishing a knife.
"Children did not witness me attack their father with a knife because an attack never occurred," Crews wrote. Crews had two children with Carl, who was also the father of one other child.
After signing a promise to appear in court for a pending criminal case, Crews fled to Australia, according to court documents.
In the back of a calendar she kept while in Australia, she wrote: "I love Andrew," with an exclamation point and a heart, and mentioned on May 24, 2012 that they were planning a honeymoon trip to Fiji.
The Australian marriage lasted six days, according to separation paperwork. She was denied a work visa, and returned to the USA in the fall of 2012. On September 22, 2012, she made a journal entry saying that she had changed for the better.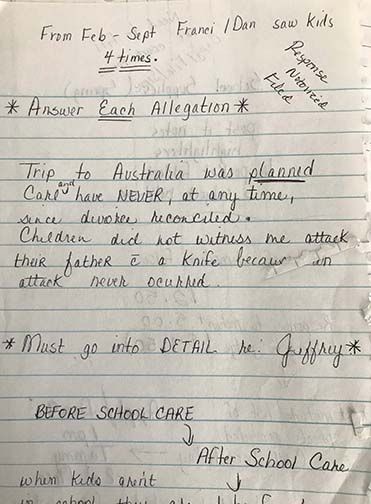 "I never finish anything that I start (one of many flaws). The time is fast approaching for me to take leave of Oz and head back to the States for a bit. I think back to the time I've spent here and I'm amazed at how different I am now compared to when I first arrived… I realize how hard my life is about to become, and surprisingly, I'm ready to face it all. Yeah, I'm scared, but not scared enough to run. Sometimes, I find myself judging me by someone else's scales, and I can't do that anymore."
On December 23, 2014, Crews was diagnosed with anxiety reaction at Essentia's 32nd Avenue Hospital Emergency Department, according to hospital records. She said she had PTSD.
A lengthy custody battle over her two children and her former husband's child ensued after her return from Australia. Nathaniel Welte of Welte Law, PLLC, the Detroit Lakes, Minnesota law firm who defended Carl Crews in the custody proceedings, said he couldn't comment on any aspect of the lawsuit or what he knew about Crews.
Crews defended herself in court.
A few days before Thanksgiving 2012, Crews arranged to have her children visit her in Fargo, but according to court documents tricked her former husband and refused to let them go, enrolling her eldest at Ben Franklin Middle School in North Fargo.
"I attempted to obtain the return of my children without court involvement, but all of my attempts have been unsuccessful," Carl said in an affidavit.
Crews refuted her former husband's claim saying that she told him to come pick the children up, as she was having transportation issues. "He angrily refused so when I said they might as well stay the week (holiday). He then said he was on his way at which point I let him know his kids were ready for bed and if he showed up at my door he better have a court order and a policeman."
Later, in her journal, Crews expressed her relief of having the children with her.
"Kids have stayed… Since I made a 'sound' decision prior to now, it can be reasonably assumed that my decision this time is 'sound' as well as based on rational logic and consideration of all factors involved… At any rate, the babes are in, clean and sleeping well this morning. I am happy."
Her happiness didn't last long; she fled to Australia.
"I'm not sure how much damage my children can take, all in a malicious bid for control," Crews wrote on March 24, 2015. "I'm not sure what's been more difficult; having to go through this trauma again or finally admitting to myself how afraid I am of my ex-husband… He's lucky that I am who I am. He got away with bullying me for years. Like a fool, I allowed it to happen."
She began her relationship with William Henry Hoehn soon after leaving Australia. Hoehn was convicted of child neglect and abuse in Grand Forks County the same year he began dating Crews, which became an issue during court proceedings.
Later that same year, Crews planned on declaring her two children as dependents on tax returns, according to documents mailed to her by the North Dakota Department of Human Services. When she applied for SNAP benefits in December 2014, she made $280 a month, and she declared that her children were living with her. She listed herself as unemployed, stayed at the YWCA, had $100 cash in hand. Monthly bills added up to approximately $565 per month.
On December 23, 2014, Judge Waldemar B. Senyk of the Otter Tail County Courthouse, granted temporary sole physical and sole legal custody of the children to their father, Carl.
By 2015, Crews was given visitation rights every other weekend from Friday at 5 p.m. until Sunday at 5 p.m., and one extra week during the summer months. A stack of homemade Christmas and birthday cards made by her children are now trash.
Supporting her children – alone – would have been difficult, as Crews frequently jumped jobs, at one time working at Perham Living, the Frazee Nursing Home, the Dollar Store, St. Mary's Elder Home, and Prairie St. Johns, according to her resume.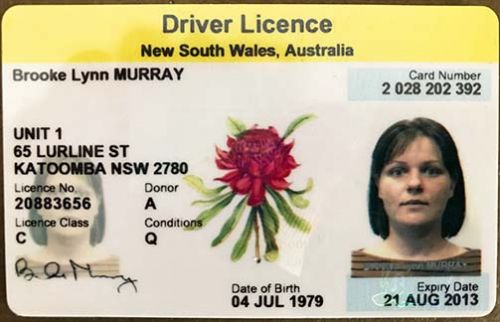 "Love coins"
Journal entries made mention of at least three lovers since her marriage to Carl ended, and nobody was ever good enough. Every one of her lovers played mind games with her, she said, made her feel like she wasn't good enough, she wasn't smart enough.
Crews was born in Sparta, Illinois, daughter to David Lawrence Crews and Paula Marie Green, apparently in part a lie she reported on her Australian marriage certificate. Little is known about her childhood, but she mentioned a troubled upbringing in journal entries.
When Hoehn, from Detroit Lakes, and Crews began dating, he was making approximately $2,062 a month, according to Otter Tail Court documents.
Court records show Hoehn had a child in 2003, and was later sued by a Ryananne Hunsberger, a Philadelphia woman, for child support. In 2010, he became a father again with a Grand Forks woman named Angela Nelson. Hoehn kept records of when he fell behind financially, was pursued by debt collectors in 2014, but was making child support payments in 2015. He owed approximately $650 a month in child support, according to income withholding paperwork.
During 2015 and 2014, Hoehn's paychecks were sent through Aerotek Commercial, a recruitment company, and he was working for Cardinal IG. He was paying child support, approximately $290 to $400 a month.
Hoehn's relationship with Crews wasn't bleak; he was a man in love.
"I want to make you feel as loved as you are," Hoehn wrote in a love letter to Crews. "To be fulfilling your emotional and physical needs. There are a ton of things that I don't know or don't know very well. And I do get lazy. That's not acceptable. I need to be more considerate and thoughtful. I do think the world of you. You're beautiful and so smart. You make me laugh, not just laugh but smile on the inside.
"And I've been letting you down. I don't want to let you down, I want to lift you up and give you that feeling of fulfillment and happiness. We are very important to me. You are my best friend, my partner, and a lot of time my mentor and example of 'how to be.' I want to be the better man, for you, for us, and our family. Not the guy that leaves you to eat more pork today. Not the guy that's too drunk every night to do anything… You are better than I deserve, and I can't imagine what I've ever done to have you in my life… I will slow down and be more thoughtful. Give you more time. I'm sorry I haven't. It kills me to imagine our lives without us. I can and will be a better William for my beloved Brooke Lynn."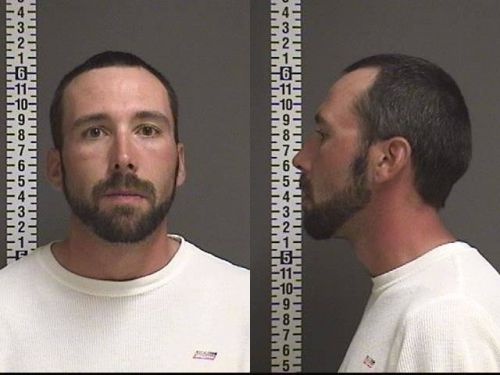 On January 1, 2015, Crews responded, to herself.
"This man has earned his place in my life," Crews wrote. "He, like myself, had a truly rough start in life. He made a terrible mistake and nobody is as hard on him as he is on himself. I've known Will for a few years and he's spent that time taking classes, working, and paying his child support (no deadbeat). He has accomplished this as far as I'm concerned. He and I have the kind of relationship that is good for the children to see. We are loving. We don't scream (only occasionally disagreeing) at one another. We are affectionate and kind."
As with other men Crews wrote about, her tune soon changed. She appeared restless when not physically running, frequently turning her thoughts toward writing fiction. On one day she would write how much she loved someone in the margins of a calendar, and follow the entry up with a long negative journal entry about the same person weeks later. In a personal statement Crews wrote about her relationship problems with Hoehn.
"I feel like I started this relationship with my purse chock full of love coins and slowly but surely that purse has become empty, and I've simply nothing left to give… Our intimacy isn't so intimate anymore. Maybe once a week he makes time for me during sex. Otherwise, lasts approximately seven to 15 minutes with absolutely zero regard for my pleasure/satisfaction."
In her lower moments Crews wrote that her boyfriend wanted to appear intelligent but lacked substance. He rarely helped with chores, waited for her to make the Kool-Aid or a pot of coffee then put his cup first in line.
Crews also wrote fondly of a man named Liam, last name denoted by the letter H, but like her other relationships, it also ended when she expressed he was "extremely dishonest, zero boundaries, unreliable, backstabbing, manipulative, irresponsible, emotionally distant, abusive, highly unmotivated."
A 2015 calendar meticulously filled out by Crews included events such as cancer walks, NDSU lectures, horse shows, her children's birthdays, due dates for bills, even the exact days her menstrual cycles began. Sticky notes attached seem to include her attempts at self-diagnosing symptoms she was having. She recorded days when her children became angry with their father.
She kept precise journals filled with inner thoughts, class notes, forgotten letters to a boyfriend or her mother. Crews used white-out over incorrectly spelled words. Envelopes were opened carefully, most likely with a letter opener or knife. Plastic cases containing notes, letters, tax returns, were clearly and properly labeled. Notebooks and calendars were earmarked for efficiency.
In June 2015, she received a doctor's report about a growth in her gallbladder, prompting a meticulous record of events for the following year. She went out less and less, having lost a taste for "lovers of the status quo."
The Amazonian, the psychiatrist
"Perhaps: there are two distinct 'personalities' within each of us (darkness and light)," one of Crews' journal entries began. "One of them is socially obliterated fairly early or are we born with the one (I believe, we're predetermined with two distinct thought processes that manifest as personalities).
"Is it normal for humans to have this 'dark' side? Seems so."
Crews studied psychology at Minnesota State University, both at Detroit Lakes and in Moorhead. She reported on her resume that she held a bachelor's degree in psychology, minored in sociology, and was studying for her doctorate.
While at MSUM, Crews maintained a 3.5 GPA, and had taken 18 hours of credit by October 2014. Crews' grades were good enough to qualify her for the International Dean's List Society in 2013, the Spring Semester Dean's List at MSUM, and the list for a select group of Minnesota State University-Moorhead exchange program in 2015.
In 2013, she was enrolled at Minnesota State University Moorhead, taking classes such as social behavior, physiological psychology, theory of knowledge, abnormal psychology, and directed research, ramping up charges in excess of $4,038.
She received financial aid, $4,500 in November 2014, and declared a proposed $3,500 in January 2015.
Crews had plans to rewrite DSM 5, the "Diagnostic and Statistical Manual of Mental Disorders."

"Change psychology for forever," Crews wrote. "Should eliminate the need for co-morbidity. Also individualizes future treatment. The term mental disorder should firmly mean a marked disorder in all major areas of life. All of these should be addressed individually and on the whole. Too much diagnosing these days. Labeling."
She was also interested in parapsychology, the psychology of paranormal phenomenon, especially precognition, telepathy, and interacting with dead people.
"Need to work on personal 'manifesto,'" Crews wrote in the back of one notebook. "What do I believe? Why do I believe it? What needs to change? Everything. Why does it need to change? Cause we're doomed if we don't."
Crews was a constantly quitting smoker, tried to live healthily but had to remind herself through her journals.
"Topics that fascinate me," Crews wrote. "The stupid choices humanity keeps making, serial killers, the making of a society, religion, aliens, the 'dark side' of social movements, zombies, evolution."
One serial killer she took particular fascination with was Theodore R. Bundy, for the serial killer's "perfect double life," she wrote in a research project for a criminology class. She profiled Bundy with narcissistic personality disorder, and stated if someone similar to Bundy approached her for help, she would have assisted.
"When comparing him to other serial killers it [is] his ability to not stand out and to be so charming that sets him apart from the others and highlights some common misconceptions that many people have about these sick individuals," Crews wrote.
She received full marks on the paper.
She also received 47 marks out of 50 on a research paper on the Dacotah Foundation for an industrial and organizational psychology class. A paper she completed on her own health profile for a health psychology class received high marks. She considered herself physically and mentally healthy, with a few weaknesses such as lack of exercise, stress management, and too much social drinking.
Crews was also interested in Amazonians, and according to her notes, considered herself similar. Amazonian women bred once a year, killed male children, sometimes held men as slaves.
"Decided to start a section on these mysterious females because I think, for whatever reason, that I'm being pulled or led this way. I'm really after an expose of sorts that delves into the obstacles femininity has faced."
Crews also listened to radio host and conspiracy theorist Alex Jones, and took notes during a March 20, 2017 podcast underlining CIA pervasive illegal surveillance, thought Democrats were being hypocritical, and that mainstream media were not trustworthy.
A former reference listed on a work application, who wished to remain anonymous, said Crews was a "nasty woman, who destroyed her family's lives, including her children."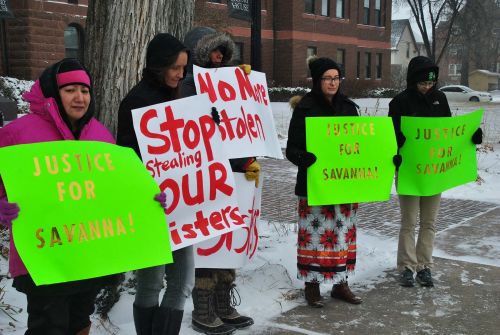 The antagonist
"Death snuck [sneaked] in quietly when nobody was watching." The sentence was penned in cursive, part of a rough draft for a short story.
Crews considered herself a writer, dabbled in fiction, played with working titles such as "The Breakdown Diaries," "Demon Lands," and "Mangani." Her antagonist suffered from a mental disorder, while her 17-year-old protagonist was unique, intelligent, "A young woman living in a dysfunctional family encounters evil and overcomes."
"The Breakdown Diaries" was to deal with another young woman who records in her journal a zombie-like sickness that spreads throughout the world.
Horror and the supernatural were both themes that she expressed a desire to write about. "I think readers want to experience their darkness, fears, (through literature medium), and so tastes will be as varied as the individuals themselves. For myself, I really [enjoy] reading about horror that carries equal probabilities of happening."
She also thought about a reworking of George Orwell's "1984." She tried making money with technical research papers and dissertations.
Her ex husband, Carl, was not religious, Crews wrote, but she taught her children about all religions, belief systems, and encouraged personal choice while "stressing spirituality's significance in the human experience."
None of the paperwork from Crews' meticulous collections make any note of mental illness, besides anxiety and stress, and her own diagnosis of PTSD. At times, she did take medication, but she aspired to be an author, a psychiatrist, and to work with children and adults with developmental disabilities.
She stretched, meditated regularly on issues such as letting go, being positive, humility, coming to terms with the past, and being afraid, she wrote.
"Stop being victim to circumstance or reacting to the opinions of others," Crews wrote in a journal. "Learn to become the initiators or the inspirers of worthy endeavors."
Her morning routine included: make bed, meditate for 30 minutes, stretches for 20 minutes, do hair for day, dress for day, and compose an entry for her health journal.
In her journals, she included the happiness formula: H = S + C + V, with H standing for the enduring level of happiness, S, the set range for happiness, C, the circumstances of life, and V, the factors under voluntary control.
"I'm definitely not interested in taking any other sort of medication… meds are dangerous. At any rate, having this condition does not make me evil… My mistakes are many and I will forever be haunted by regrets, but I'm not a bad person, and I never will be… I'm a good person underneath… Everything is about intention. The reasoning behind an action speaks loudly about someone… I want to do good things with my life and I'm more than willing to fight for that right."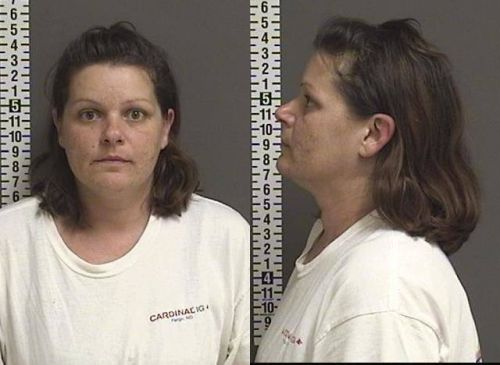 On Monday, December 11, Crews is expected to change her not guilty plea in Cass County District Court. She faces charges of class A conspiracy to commit kidnapping, conspiracy to commit murder, and conspiracy to give false information to police. Hoehn faces identical charges, and has pleaded not guilty.
Attempts were made to interview Crews and Hoehn, their lawyers and family members. One man who spent time with Hoehn in Cass County Jail said in October that they became friends, and described in detail Hoehn's account of what happened, but his information was considered second hand, and could not be verified.
Other items that were left behind in the apartment included cutlery, a flat screen television, toiletries, clothes, furniture, and a police report stating what was taken, including a piece of carpet from a closet.
Wishing for the city to forget the gruesome events that occurred at the apartment complex at 2825 9th Street North, the landlord, Christopher Owens, refused to comment or allow photographs to be taken.
New tenants said they know the apartment's history but don't care. They walked into a room filled knee-high with trash and papers. A well-worn couch sat in the middle of the living room, and the restroom was out of sight down a small hallway. A framed painting with the Chinese character for love hung on the east wall.
Piece by piece, the new tenants are emptying the apartment, and preparing to move in.