Is China using a Native American front to build a state-owned oil refinery?
by C.S. Hagen | .(JavaScript must be enabled to view this email address) | News | December 5th, 2018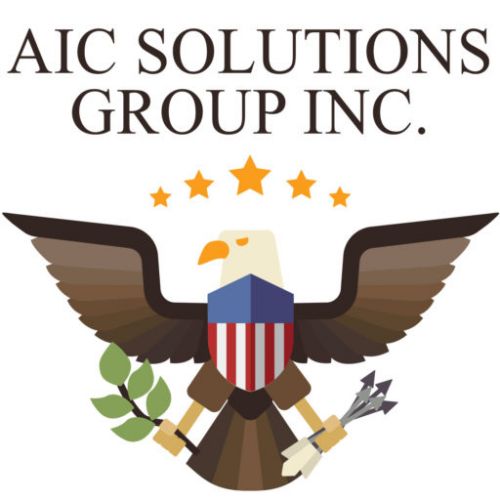 TRENTON – An oil company with deep ties to Chinese state-owned enterprises is attempting to quietly set up a refinery near a historical site in western North Dakota, raising red flags with locals about more than the possibility of water contamination.
According to Williams County Planning and Zoning Application records filed on November 13, 2018, John F. Melk, President of AIC Energy Corporation, a subsidiary of AIC Solutions Group Inc., announced plans to build a bio-diesel oil refinery capable of producing 28,000 barrels per day. The plant is slated to be constructed six miles west of Trenton on Highway 1804, on land owned by retired farmer Arthur Anderson.
The proposed site is also six miles "as the crow flies" from Fort Union Trading Post National Historic Site, the only one of its kind in the nation, Chairman of the Board for Buford Township Mike Casler said. The fort, built around 1828, was the most important fur trading post on the upper Missouri River until 1867, and was declared a National Historic Landmark in 1961.
Attempts at land purchases and zoning changes have been made before, but a new proposal has been made by AIC Energy Corporation to rezone the area from an agricultural zone to a heavy industrial zone, according to Williams County Records.
What is troubling to Casler is that the company behind the refinery, which if successful would be called Bakken Oil Refinery, is that all roads behind the newly-established company lead to China, and state-owned oil giants.
Melk is a registered tribal member of the Turtle Mountain Band of Chippewa and has worked in classified and unclassified projects for the U.S. Department of Defense, according to company paperwork filed with Williams County.
On January 13, 2017, AIC Solutions Group Inc. merged with Anhui Guangda Mining Investment Co., Ltd. in China, according to the company's website. Six months later, AIC Solutions Group Inc. entered into an agreement with the Crow Tribe Nation of Montana to provide 2D and 3D seismic survey services on the Crow Reservation, according to the company's website.
"What I've found so far is at best disturbing as AIC Energy appears to be a front company for the China National Petroleum Corporation," Casler said. "There was something that was just off about the whole thing. We just kind of quietly sat on it and they were trying to hide it from the township. Now, all of the sudden we got a Chinese national company flying under the radar trying to build a refinery? I'm not stupid."
Situated close to a national landmark and not far from the Missouri River poses additional threats to environment and the township, Casler said.
"There's even more problems with this piece of land," Casler said. "Theoretically, if there was a spill this creek would be a conduit for the Missouri River."
The refinery would cover 134 acres, and construction plans have been given to Arizona-based Omicron Engineering, PLC, according to Williams County records.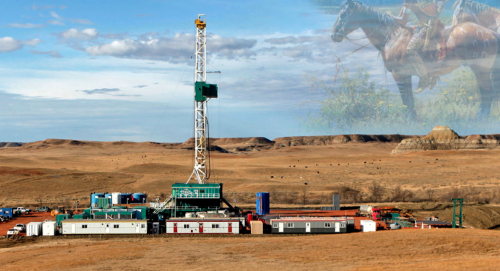 "There has been a schism between the community and the Andersons that really caused a lot of pain and heartache in the community," Casler said.
Arthur Anderson, owner of the land in question, said he's aware the proposal is causing friction in the township.
"I think it's a good thing we have a lot of oil there going out in pipelines and we need to redo and refine it right at home," Anderson said. "It does add employment to the area, and construction workers. Most of this is all good."
Anderson also is aware that the company behind the development has deep ties to Chinese state-owned enterprises.
"I know about it, you know I don't think it's an issue whatever it is," Anderson said. "The CEO's [Melk] wife is Chinese so I am sure that's not an issue, it sure hasn't been yet."
Casler said it's not a matter that companies involved have ties to China in particular, but that state-owned enterprises of any country and in this case managed and controlled by the People's Republic of China government could be the deep pockets behind the project. The issue is one of state sovereignty versus an international power.
Melk, who declined to comment when contacted, will be 51 percent owner in the refinery, according to Williams County Planning and Zoning application paperwork. The remaining 49 percent ownership was unclear at this time.
The Bakken Oil Refinery would process diesel, kerosene, including jet fuels, bio-fuels, butane, propane, asphalt, and coke. Another recent oil refinery proposal in North Dakota, known as the Davis Refinery, is to be built three miles from the Theodore Roosevelt National Park with an investment of $800 million, and will be capable of refining 55,000 barrels a day.
A minimum of 12 permanent jobs would be needed for the Williams County Refinery Construction with 200 construction workers to work for up to a year. Another 14 to 16 skilled support staff would be required to provide contract support for refinery maintenance and operations. An additional 100 new jobs would also be possible for ancillary projects, according to the paperwork.
The paper trail leading back to China shows that a close partner with Melk, Daofu Zhang, or in Chinese Zhang Daofu (张道福) as surnames precede given names, is also owner of a Chinese oil company, and is partnered with some of the country's top state-owned oil producers.
The North Dakota company, AIC Energy Corporation, is a subsidiary of AIC Solutions Group Inc., and was registered in North Dakota as a foreign oil refinery business on July 18, 2018, according to North Dakota Secretary of State records.
AIC Solutions Group Inc. is a domestic corporation registered in Nevada on October 9, 2014, according to the Nevada Secretary of State. Melk is the company's president and his wife, Renee Liu-Melk, is listed as the company's registered agent. The company's director is Daofu Zhang, and the treasurer is Kun Zhang.
Daofu Zhang, a specialist in geological exploration and development on three continents, is listed as an investor and a director of AIC Solutions Group Inc., according to the Turtle Mountain Band of Chippewa news report, and as a director of the company by the Nevada Secretary of State business records.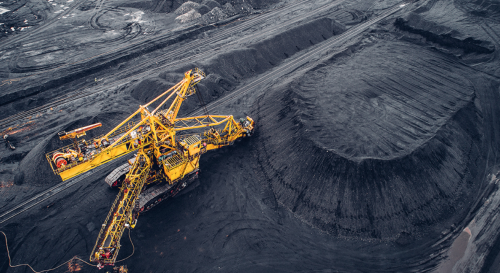 Daofu Zhang is also owner of the Anhui Guangda Mining Investments Co., Ltd. (安徽光大矿业投资有限公司), reportedly one of the largest oil companies in China. Together with AIC Solutions Group Inc. Zhang Daofu is one of two owners investing 976 million Chinese dollars into the Anhui Province company, and is also listed as the legal representative, the executive director, and the general manager, according to Anhui Administration for Industry and Commerce.
Melk and Zhang Daofu also invested $980 million into Sundancer Oil Services Inc. in 2016 for oil and gas surface mineral exploration and management on tribal and non-tribal lands near Trenton, according to the Turtle Mountain Band of Chippewa news report.
AIC Solutions Group Inc. is partnered with a host of Chinese companies, including Anhui Guangda Mining Investment Co., Ltd., the Bureau of Geophysical Prospecting Inc., CNPC, the China Petroleum & Chemical Corporation Luoyang Branch, the Yangzhou Coal Mining Company, and the Daqing Oil Field, according to the company's website.
China National Petroleum Corporation, or CNPC, is one of China's largest oil and gas exploration entities and is owned solely by the State-owned Assets Supervision and Administration Commission, or SASAC, which reports directly to the State Council of the People's Republic of China, according to Beijing Administration for Industry and Commerce state records.
Kun Zhang, or Zhang Kun, with a possible Chinese name of (张坤), is listed as the treasurer for Melk's company, Sundancer Oil Services Ltd., according to Nevada Secretary of State company records. The company was registered in 2016, and its business license expires on October 31, 2019.
Kun Zhang is also reported as the treasurer for the Nevada-based AIC Solutions Group Inc. He is listed as an inventor with CNPC, the holder of multiple patents related to oil research and equipment, according to Google Patents.
Kun Zhang has written numerous articles for the Unconventional Natural Gas Research Institute, and the China University of Petroleum in Beijing, according to state registration records and London-based Hindawi, a publishing platform. Kun Zhang is also listed as a key author for research projects with the National Standard of the People's Republic of China.
The controversy behind the Bakken Oil Refinery has been ongoing since 2011, but has attracted little media attention. First, township chairperson Mike Casler said that in December 2017 a zoning request was made, but the engineer who presented the case to the township refused to tell the board the rationale behind the petition, he said.
"We told him – the board did – that we don't do blanket requests, that's not how it works," Casler said.
The proposed refinery would be built a mile from his home, which is not a pleasant thought, he said.
"I'm the chair of the township so I'm not going to say which way I'm going to vote because the way it works at the township level the community and the landowners, they vote, and the board takes the direction from the people," Casler said. "So whichever way they go, that will be the way the board goes."
Additionally, since the proposed site is along a creek bed leading to the Missouri River anyone who plans to alter the area will have to obtain a permit from U.S. Army Corps of Engineers Omaha District and prepare a plan for an environmental impact study, Casler said.
AIC Solutions Group Inc. reports on its website that its "Strong Native American culture sets us apart" with a picture of what appears to be an Asian person possibly representing a Native. Beneath the slide show is a video prominently displayed that has people speaking Mandarin, Chinese in the background.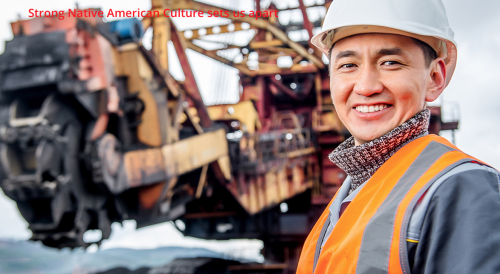 In 2011, the Turtle Mountain Band of Chippewa became the first tribe in the United States to ban fracking on its homelands. Melk and his wife Renee Liu-Melk, also known as Snow, made their case to the Turtle Mountain Band of Chippewa on December 12, 2016 saying their proposal was safe, that they've "learned a lot from New Town," and that they have six oil rigs in the Atlantic in Russia.
During the meeting Turtle Mountain Water Commissioner Christa Monette said "water is life" and that their water sources must not be contaminated, according to the Turtle Island Messenger.
Monette later asked the council: "Why would the council consider doing business with a company that is nonexistent on the internet? There is no way this council will ever consider fracking in the Turtle Mountains."
China has invested $35 billion in Canada's energy sector, including dirty Tar Sands oil projects between 2009 and 2013, according to Oil Price. Leaking pipes, an explosion killing two workers, and mismanagement has led to massive layoffs and financial losses.
The Buford Township Council received the new request for a zoning change on November 19, 2018, and will be conducting a township meeting on December 5 at 7 p.m. at the Buford/Trenton Community Hall to discuss the request. The meeting is open to the public.