​Legalizing marijuana: a real possibility
News | March 3rd, 2018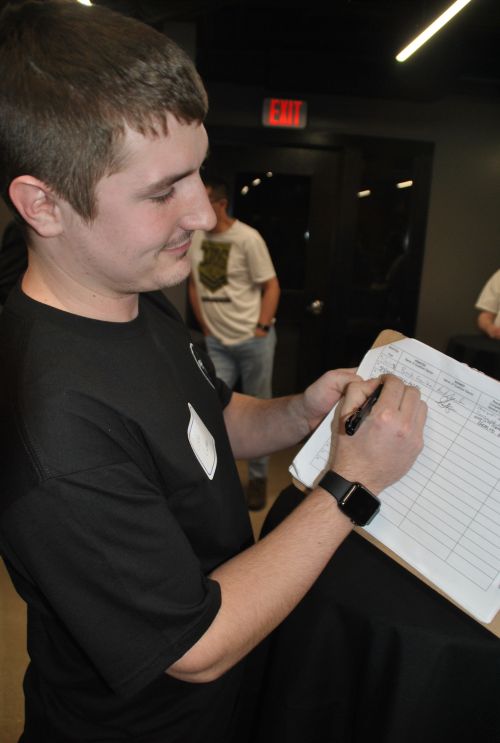 FARGO – One day, Justin Ludtke hopes to tell stories to his children about the old days when marijuana was illegal, just like speakeasy tales from the Prohibition of the 1920s, when alcohol was banned across the country.
"The government is out of touch," Ludtke said. "And I'm glad to finally see this day." Ludtke drove from Mandan on Saturday to join city and state leaders, volunteers, and hopeful Fargoans in their drive to legalize marijuana by creating a measure the state may get the chance to vote on this November.
"If six percent of all farmland in the state was for marijuana, it would pay for the entire annual budget," David Owen, chairman of Legalize ND, said. "It would be a win, win, win."
He's done his homework, he said, and has looked at prices per pound in other states. With a minimum requirement of 13,452 signatures, Owen is shooting for more, and said he is ahead of schedule.
Nearly 30 people showed up for Legalize ND's first fundraiser, and listened to Fargo City Commissioner Tony Gehrig and Representative from District 11, Gretchen Dobervich, speak on why they support the legalization of marijuana in North Dakota.
Legalize ND, based out of Grand Forks, is pushing for full legalization of marijuana for all over 21 years of age, and expunging records for everyone with marijuana-related crimes. They're plan to put the measure on the ballot this year, just as the North Dakota Medical Marijuana Initiative was approved overwhelmingly in November 2016.
"It's time to end the drug war, it's time to stop creating new victims, it's time to allow people to move and live their lives, it's time to Legalize ND," the group's website states.
The government should regulate and tax the cannabis trade, Gehrig, who is also a captain in the U.S. Air Force, said.
"It flips the equation from pulling more money from law enforcement vs. making money," Gehrig said. "There will be a lot of benefit we can see in our community from this."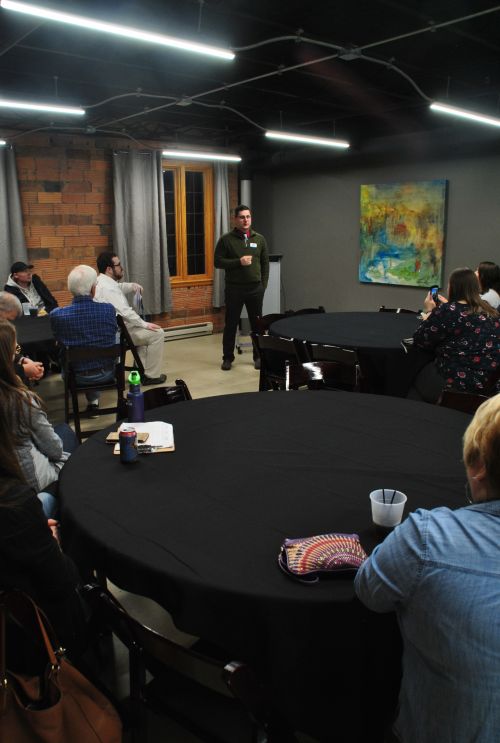 Gehrig is a fence-striding conservative; he has not and will not smoke marijuana. He supports gay marriage and legalizing marijuana, which makes him a liberal in some circles, he said. The marijuana issue is not strictly partisan, but covers all parties: Republican, Democrat, Libertarian, and others. Many Republicans are supporting the idea of legalizing marijuana in North Dakota, he said, but are watching which way the political winds blow.
Politicians who may be personally against marijuana or even alcohol can and should stand for heeding the people's voice, he said.
Josh Dryer, campaign manager for Legalize ND, said he initiated the campaign because the state's implementation of medical marijuana has been disappointing and slow.
"I wanted to be the guy to do this because of what's happening to medical marijuana," Dryer said. "I'm against the war on drugs. Our bill will cover the loopholes when the sick are no longer arrested for taking their medicine. Many people are upset, and they're going to vote just because of medical marijuana."
Confusion over marijuana issues has been a difficult hurdle to jump for many. Medical marijuana is legal, but not yet available in the state, and at the same time still considered illegal by the federal government. Other products, such as CBD oil, a hemp-based oil known for its efficacy as an anti-inflammatory, antidepressant, and antioxidant, among other uses, has been illegal in North Dakota since 1903, and yet many believe that because the product has an almost nonexistent THC level, the euphoric substance found in cannabis, it's considered a hemp product, and therefore legal.
According to a Facebook post, Phil Hamda, owner of The Tobacco Depot in Alexandria, is facing criminal charges for selling hemp CBD oil. In addition, a Bismarck businesswoman, Lonna Zacher Brooks, owner of Terry's Health Products, was targeted shortly after medical marijuana was legalized by ballot votes.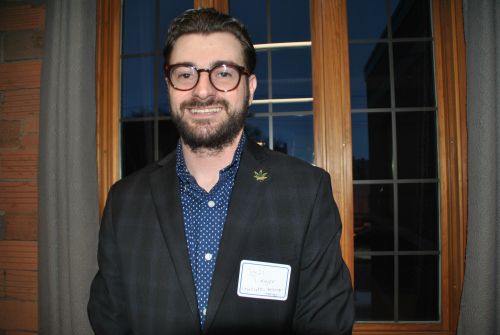 Before police arrived, Brooks advertised her CBD product, not knowing that CBD oil technically illegal. Brooks said she lost more than $100,000 in business revenue since her store was targeted.
"There is a lot of confusion about this issue," Wade Sparks, spokesperson for the Drug Enforcement Agency, said. "When it's being advertised as something you should put in your body," that's when CBD oil attracts the DEA's attention. Most of the time DEA agents don't hunt down CBD sellers.
"There are two paths to make it legal in the federal government," Dryer said. "First, an Article 5 Constitutional Convention of the States where 39 states ratify a new law, and second, political pressure from states. The more states that legalize will eventually outweigh anything the Attorney General or the President will want."
Gretchen Dobervich woke up Saturday morning in extreme pain from her rheumatoid arthritis. Her only legal option now is to take opioids, which numbs her pain to a "dull roar," but she's worried about addiction issues. Marijuana has the same effect, but carries none of the addiction issues, and doesn't leave her feeling like she has a hangover, she said.
"Yes, we passed medical marijuana in North Dakota, but it's moving very slowly," Dobervich said. "It's time for North Dakota to open up – open our minds a little bit and get rid of this black market."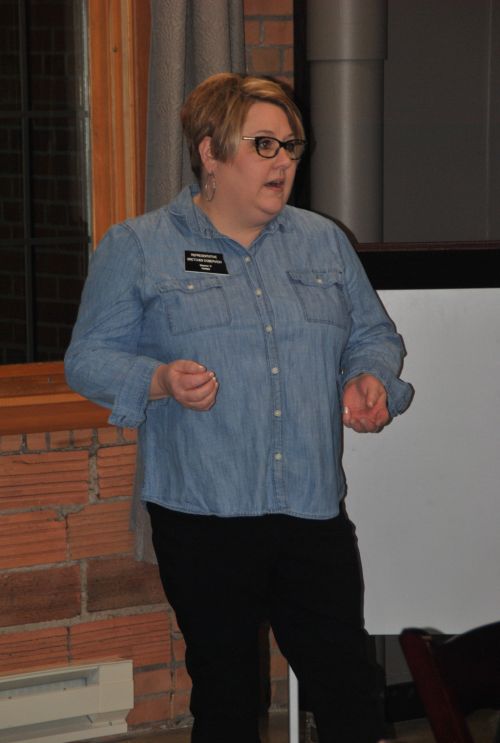 The war on drugs, specifically marijuana, considered a Schedule 1 drug on a par with heroin, has taken a massive toll on people's lives, the judicial system, and jails.
She too believes Democrats and Republicans can come together on the issue of legalizing marijuana in North Dakota.
"I believe that they can," Dobervich said. "There are government regulation issues, there are taxation issues, business issues, jobs, economic and medical issues. So no matter what party you are affiliated to, marijuana is not or should not be a partisan issue."
Naysayers can look to other states such as Colorado, California, or Oregon to see if legalizing recreational marijuana has hurt businesses, exacerbated crime, or seen rises in drug abuses, Dobervich said.
"Marijuana is no better than alcohol, and alcohol is no better than marijuana," she said.
On Monday, Legalize ND begins the second phase of their campaign with "Email Your Legislator Campaign," Owen said.
"We're going to let everyone know how important this issue is," Owen said.
Other future events include, "Marijuana Reform Rally 2," slated for April 20 at the North Dakota State Capitol, and has already attracted nearly 250 people.
"More people voted for medical marijuana than voted for the President in North Dakota," Dobervich said. "Up until now, this has been this big vague elephant in the room where no one says, 'Let's have a conversation about this.'"