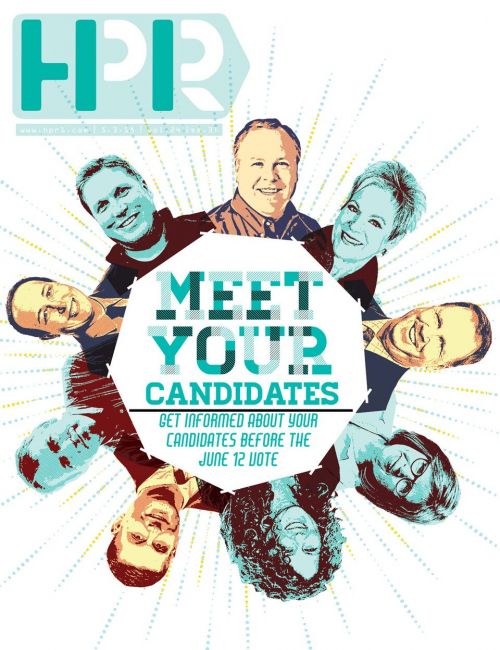 FARGO – Nine people are running for two seats on Fargo's City Commission this year, which promises to be an interesting race. This year's election cycle for the City Commission is not the city's largest, but it's close, with a return of former city officials.
Those running for the city's commission include:
Tim Flakoll
Tony Gehrig (incumbent)
Liz Maddock-Johnson
Kelan Oster
Dave Piepkorn (incumbent)
Arlette Preston
Lenny N. Tweeden
Michael J. Williams
Linda Boyd
Instead of interviewing each candidate individually, the High Plains Reader reached out to the hopeful commissioners with a list of questions pertinent to the city's future.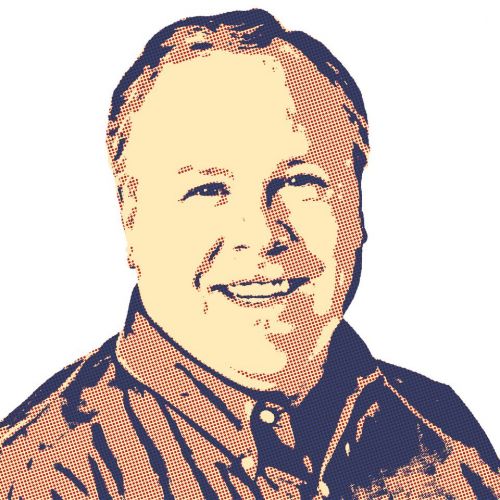 Tim Flakoll, who has lived in Fargo his adult life, is a provost for Tri-College University and Director of Operations for NDSU Downtown. Formerly, Flakoll was president and the general manager for the Fargo-Moorhead RedHawks baseball team, and was a State Senator for 18 years. Some of his achievements while a Senator included property tax relief programs, anti-bullying legislation in K - 12 schools and colleges, and was chair of the Senate Education Committee.
"I love Fargo, but my love is not blind and I am always looking at ways to improve the place we call home," Flakoll said.
On immigration:
"I will work to ensure that new Americans continue to be an asset to our community, and will be there to help them with the challenges facing them. I fought to provide funds for English Language Learning for schools. As a city commissioner, I'll work to ensure that the millions of dollars we invest in K-12 education is effectively used for programs like this, which provide real world results and help fill our workforce needs."
"Since 1997, Fargo has averaged 261 refugee resettlements/year. We need to work with all partners involved to make sure placement criteria is handled correctly and that the new Americans are not left in a lurch. I don't believe it is feasible to transfer this program back to the State of North Dakota as they don't have the resources to carry out the work at this time. The State of North Dakota is reviewing this issue through a Legislative Interim Committee and should be suggesting steps for future improvement this fall."
On FM Diversion:
"The FM Diversion and related flood protection must be completed. As a Legislator I was a leader in efforts that resulted in 50 percent of the local funding being covered by state dollars (based on estimates at that time). We must push Minnesota and the federal government to carry their fair share of the cost and not back away from their responsibility. Changes by the federal government have caused the cost of the project to go up, and they must step up and be the major partner in those additional expenses.
"Flood protection is vital. Upon completion, homeowners will no longer need to purchase expensive flood protection and add costly basement designs and construction accommodations. Flood protection will allow us to invest in our homes and businesses with a greater certainty that our major investments will not be damaged or destroyed."
On Fargo:
"The City of Fargo is responsible for one of your biggest tax/fee bills every year and we need to hold the line on property taxes, specials and fees. The city should not use specials as a fundraising tool. In the past, the city has put excessive interest on specials and used those funds for general services. When the City refinances those bonds at a lower rate, the property owners should also see a reduction.
"I will work with builders to have more options for price points for homebuyers, including a mix of smaller square footage homes (the main driver of home costs). We must explore more options for means-tested (income-based) programs that can help young families and first time homeowners. Also, I'd like to investigate opportunities for code changes to lot sizes.
"We also need to look at innovative ways to build infrastructure. For example: in United Kingdom, they are using 28 million tons of recycled plastic as a product for roads. This replaces much of the crude-based asphalt in select sections of pavement. The result is a street that is 60% stronger than traditional streets, lasts 10 times longer and is better for the environment.
"I will use my Legislative experience to work to open up low interest funds from the ND Legacy Fund. They could use those funds to invest in infrastructure projects in Fargo and across North Dakota, rather than invested with east coast investment firms. This would save Fargo taxpayers millions of dollars."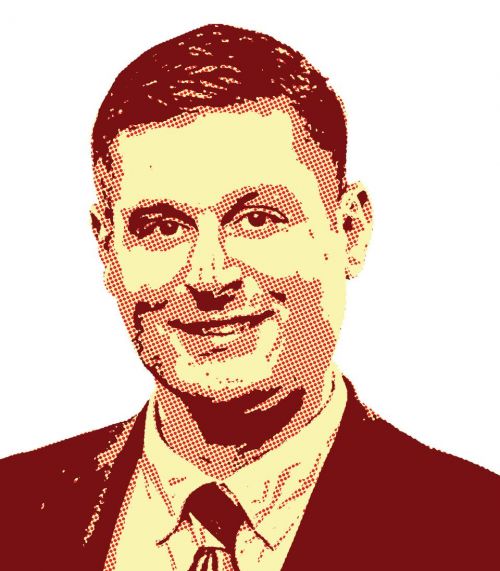 Tony Gehrig was born in Moorhead, and after graduating from the Fargo Catholic Schools Network, went on to Shanley in 2002. A 2007 graduate from NDSU, Gehrig is currently a pilot for the 119WG, and enjoys riding his Indian motorcycle, going to the lakes.
"I am running for Fargo City Commissioner because we need to have people who are willing to ask the hard questions, and leaders who aren't afraid to vote 'No' when necessary. I am a very different voice on the Commission, and my voting record shows that I am fiscally responsible and dedicated to the voters," Gehrig said.
On immigration:
"Immigration is necessary in Fargo. We have literally thousands of open jobs that need to be filled if we are to continue to thrive. Fargo elected leaders should have a seat at the table when it comes to how many people organizations like Lutheran Social Services brings to Fargo. I am not suggesting LSS is bringing too many or too few. I simply believe that it is the role of local government to be involved in that discussion, which we currently are not."
On FM Diversion:
"There are major concerns that have cropped up over the past few years. First, we need a permit from Minnesota to move forward. We have tried to get that permit but it is a real danger that the current alignment/project will not receive a Minnesota permit. Second, the cost and how we fund the project. The cost has ballooned for many reasons. The diversion will not cost anywhere near the estimated $2.1 billion that has been suggested. It will be much more. Aggravating that issue is the funding source. Our current plan to fund this with sales tax is not possible. We simply cannot generate enough dollars through our sales tax, and the model suggesting we can pay for it with sales tax revenue has always been faulty. If the Diversion is the plan moving forward, we need to secure MN's permits, and have a real dialogue with the residents concerning how we will fund it and what the true cost is. If we don't do those things, Fargo will need to come up with another plan for permanent flood protection."
On Fargo:
"This is a complex issue and I believe we as leaders have made some pivotal mistakes. The Fargo City Commission has made it very hard to create affordable housing. We are restrictive and resistant to new ideas for affordable housing. We have denied developments that would fill the need for lower cost starter homes. We have very high property taxes. Specials are a large deterrent for those who want to build new or even buy existing homes in our core. I believe that if we were less restrictive and let the free market work, we would have better outcomes, lower prices, and lower taxes/specials."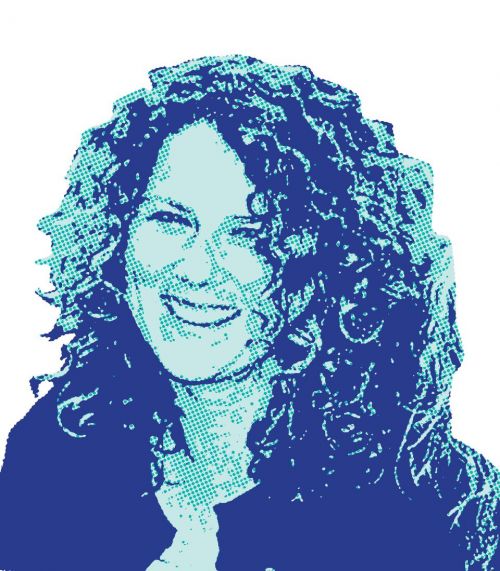 Liz Maddock-Johnson was raised in Fargo and along with her husband has been a teacher most of her working life. She has a masters' degree in curriculum and design, and is pursuing a specialist degree in educational leadership.
On immigration:
"I am running to be a part of defining what Fargo's future will be. There is a need for new ideas and leadership. Leadership that listens, learns, and leads. Our city leaders play a crucial role in the growth of our community and are responsible for connecting and collaborating with our citizens. Public service is a calling much like teaching. It's a passion guided by the words of Paul Wellstone, 'We all do better, when we all do better.' I am motivated by an opportunity to be a compassionate listener in order to amplify our community's commitment to diversity, ensure resources are shared with equity, strengthen our neighborhood cores, and provide adequate care for our citizen's mental health. Through collaboration and engagement, I hope to provide Fargo with the passionate listener it deserves, and in doing so... create a better Fargo family."
On FM Diversion:
"Our city is addressing the diversion project with a willingness and a goal to provide this for the city and surrounding area, including discussing future building near these areas. As a resident of one of the neighborhoods that would be negatively impacted by the diversion project not being completed, I know that it is an issue and concern for many residents. If it does not go through, the city will make it mandatory for neighborhoods impacted by a flood to buy flood protection insurance. This would impact the these neighborhoods making it difficult for attracting new families, new home ownership, and the uniqueness of these older established neighborhoods. As a City Commissioner, I would work hard to ensure Fargo stays in the discussions and the planning for completing the diversion project."
On Fargo:
"Growing up in a historic neighborhood myself, I appreciate the warmth, family-oriented, and supportive networking possibilities of these neighborhoods, and that is why I chose to raise my family in one.I had some explaining to do when my husband and I decided to move back from Texas to raise our family. He was perplexed as to why I had him looking at homes only on the North side and the more established neighborhoods. We compromised. After spending 10 years in Texas in a development with housing not differing much from each other, I wanted a house with uniqueness and an established tree canopy. I missed trees, sidewalks, and neighbors - talking, visiting, and sharing with neighbors without privacy fences.
"As Fargo grows, our city has to be deliberate in how we create and accentuate our neighborhoods' unique locations and personalities. Looking at Fargo's Go2030 Plan, the top ten initiatives that citizens of Fargo wanted were most if not all about neighborhoods. Fargo will need to address how to help our more distressed neighborhoods or neighborhoods in transition from older homeowners to younger families. In designing and investing in these neighborhoods, we have to be looking to what we want our future neighborhoods to be with a collaborative neighborhood planning dealing with special assessment - establishing what needs to be done and what the neighborhoods are willing to do in regards to special assessments and their capacity to upgrade in the future with minimal construction. I also would focus and be a voice to actively and thoughtfully plan how to promote more affordable housing and equity of resources for all neighborhoods.
"In the next few years, Fargo will need to continue to move forward with the current conversations about making Fargo a more inclusive community where all citizens are respected, given equal opportunity and treatment, and where diversity is valued including in housing and work places. We also need to address affordable housing and distribution of equitable resources for everyone in our community. Implementing creative solutions to increase home ownership in the 25 to 40 age range and helping ensure housing for our aging baby boomers are a few examples. Addressing these issues will improve our neighborhoods and community, but also continue to be make Fargo a destination choice for people throughout the Upper Midwest and beyond to relocate for new and better opportunities only we can provide."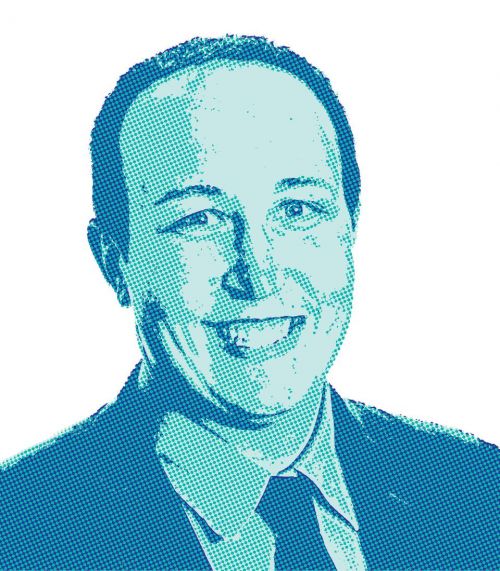 Kelan Oster was born in Dickinson, and graduated from Oakes High School before attending NDSU. He transferred to and graduated from the University of Mary with a Bachelor's of Science degree.
"I am running for Fargo City Commissioner because I know the struggles that many Fargo residents are facing, because I am facing them too, and want to work for the city to make this a better place for all," Oster said. "My main focus is quality job growth in this city."
On immigration:
"I believe that this is one of those examples where we let the non-profits handle this type of activity. The City/State Government exists for many reasons, but I do not feel this is one of them. This is not the government's place. I believe the influx of new talent to the area will only make Fargo greater. With the immigrants to the area come more ideas. If we are going to continue to move this city in to the future and make Fargo the best it can be we need to have ideas coming from other areas. I believe that this will shape the city of Fargo for the better. I believe the fear for many is that we will lose that culture in this city that makes it great. I believe the best thing about living in Fargo is that we are a city with a hometown feel. I believe this will be a large challenge as we grow, however I believe with the right people leading the charge it can and will be accomplished."
On FM Diversion:
"As a resident that would personally benefit from the diversion I would lie if I said that it wasn't important to me to see it done. I do feel though that our leaders have a responsibility to the citizens of Fargo to ensure that the best option is taken and that it is paid for in a responsible way. The current funding for this project and plan for funding is not ok. We cannot rely on the people of Fargo and state of North Dakota to foot almost the entire bill. We need to look at this closely and renegotiate the financing details. We also need to verify that we have truly explored all permanent flood protection options and look for ideas and examples from other cities. We need to ensure that the tax-payers in Fargo get the best results."
On Fargo:
"The city of Fargo is at a very important point in its history, we are making a decision now on what we want Fargo to become. Do we want Fargo to become a large city with the large city problems and benefits or do we want to let the growth happen but manage it in a way that we keep the large hometown feel. I want to see Fargo to continue to be the city that we all know and love. We will do that by making sure that our neighborhoods continue to benefit and grow. This will happen first and foremost by working to eliminate or lessen the amount of growth that we require our current citizens to pay for. Special assessments and property taxes are the bedrock of almost all of our growth problems. If we do not reign this in we will continue to have more apartment buildings, less home ownership, and a complete destruction of our established neighborhoods. By forcing the property owners to take on the majority of the cost of projects we are pricing many of these established neighborhoods out of the market for first time homebuyers and hurting our retired population. This then causes more apartments to go up because no one can afford to live in a house, causing less houses to be built and house prices to run wild. If we reign in special assessments we will see more people being able to afford houses in Fargo, less apartment buildings, and a stronger sense of neighborhood. This will help ensure that our established neighborhoods do not become the urban slums."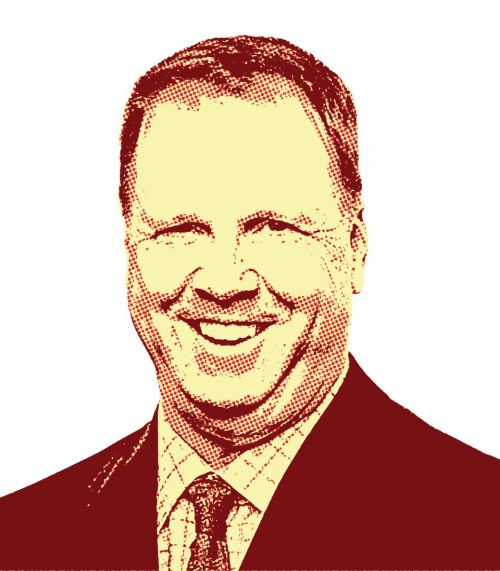 Dave Piepkorn, a lifelong Fargo resident, graduated from NDSU with a bachelor's degree in 1984, and was drafted in the fifth round to the Cleveland Browns. He is currently on the Fargodome Authority, and was an owner of TruGreen lawn care service. He has served two terms as a city commissioner, and is also the deputy mayor.
On immigration:
"Any program that uses our public tax dollars must be completely transparent," Piepkorn said. "The State of North Dakota should be operating this program."
On FM Diversion:
"To date we have spent $500 million. Our first priority should be completing permanent flood protection within the city. If the Minnesota D.N.R. does not issue a permit, we must be very aggressive and hold them responsible for any damage or loss of life from lack of flood protection."
On Fargo:
"I am in favor of Fargo growing. I believe we need to make a conscious effort to have workforce and low income housing in the downtown. I would support tax reform. Special assessments are currently being looked at."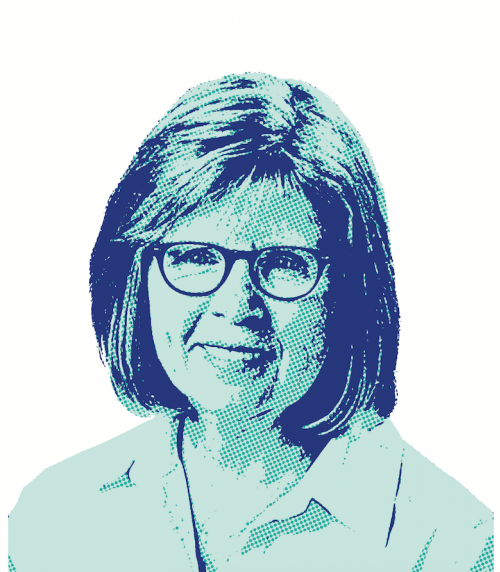 Arlette Preston grew up in Portland, North Dakota, and came to Fargo to attend college, receiving a Bachelor's of Science in Nursing at MSUM. She worked for MeritCare, now Sanford, for 21 years as a nurse, educator, and administrator, and started her own business in 2003 called Home Instead Senior Care. Preston served on the city commission from 1992 until 2000, where she worked with land development code, the downtown redevelopment plan, and Renaissance Zone legislation.
"Fargo is at a crucial turning point," Preston said. "The City has grown in population and in footprint. A number of plans have been written and must be implemented."
On immigration:
"There are numerous organizations in the community helping New Americans to adjust to our language and culture. Lutheran Social Services finds them initial placement and assistance for the first six months. There are a number of leaders in each group with a network ready to help people as well. Some of the organizations include the New American Consortium for Wellness and Empowerment, the Somali Association, the FM Area Refugee Advisory Council, Cultural Diversity Resources and the International Market. The City has an accountability, as we do with all our residents, to ensure safe and affordable housing is available, as well as working to ensure they are welcomed and integrated into our community. So, the resources to help individuals are extensive and exist through partnerships between LSS, other non-profit organizations, and the City.
"I have accepted an appointment to the LSS Foundation's Board of Directors, which would provide an additional channel of communication between the City and LSS. A regular, perhaps annual, meeting between the City, the County, and LSS may be a good way to increase communication and understanding between the groups."
On FM Diversion:
"The largest concern I have with the Diversion, and how it has proceeded, is how the funding and spending has evolved. There have been errors made related to 'jumping the gun' and proceeding before having all approvals in hand.
"I do believe we are now on the right track, by waiting for the courts to determine whether we proceed and with which plan. We must wait for the entire process, both regulatory (MN DNR) and legal, to be complete. In the meantime, the City of Fargo has wisely moved ahead with flood control, through purchasing properties along the river and building dikes."
On Fargo:
"Leapfrog development is never good, where the City is funding infrastructure to get out to developments that are a distance from existing housing. Development will happen, but the City must take a more active role in determining where and when. Stretching the City's resources, not only in infrastructure, but also in fire stations, snow plowing, garbage pickup, etc… creates greater costs for the taxpaying public.
"The best way to tackle this is to encourage higher density and to create developments that include more affordable housing, such as row houses, reasonably priced condos, smaller homes, etc… There are opportunities for infill development, where the infrastructure already exists. The City needs to encourage, perhaps even incentivize, those developments ensuring that they are sensitive to the surrounding neighborhoods.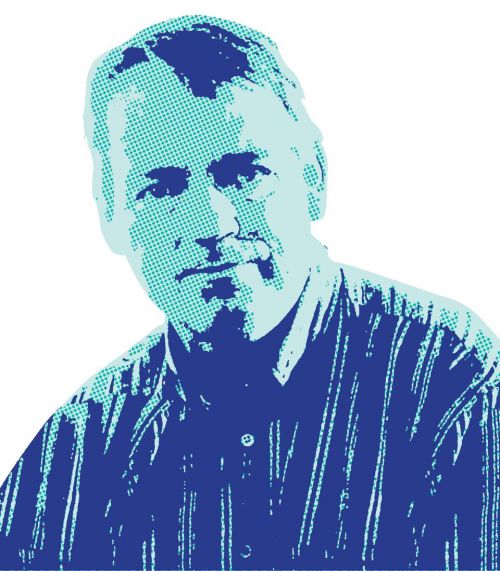 Lenny N. Tweeden was born in Moorhead, but grew up in Fargo. He's a business owner, and formerly with Hornbacher's management.
On Immigration:
"Fargo should welcome all people. Diversity makes the city a better place. LSS has worked on this issue a long time and doesn't need the city/state messing it up."
On FM Diversion:
"The diversion is complex and I still need to study this issue more. I do see a lot of apathy on this issue especially among young people."
On Fargo:
"Urban sprawl is going to happen if you like it or not. I would like to see more redevelopment of the central city with more moderate-priced homes. Expanding the city limits is expensive and needs to be paid for and buyers need to be informed."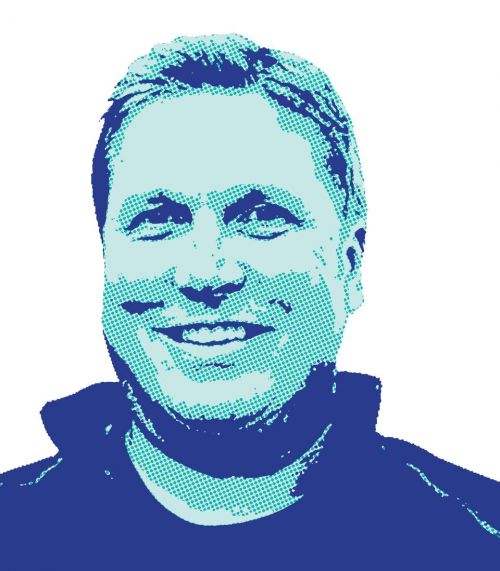 Michael J. Williams is a former city commissioner who promises to "work to make Fargo and North Dakota a more affordable, family friendly community where people come to live, work, learn, and play."
Williams's highest priorities are in line with the Fargo Comprehensive Plan Go2030, a vision for Fargo's future that includes infrastructure, flood mitigation, energy, transportation, natural resources, land use, and quality of life issues.
On immigration:
"I believe Lutheran Social Services is doing good work helping welcome and assimilate immigrants and refugees. We often hear from our business sector that we need more people to fill the jobs that are available. Helping people reach their potential and developing our skills should one of our highest priorities to fill this workforce shortage."
On FM Diversion:
"While working on getting the required permits for a diversion continues, Fargo should be completing in town flood protection to protect existing buildings in our footprint. The south end is not protected and should be. Fargo should not allow more expansion to the south and focus on policies that encourage development on areas with existing infrastructure."
On Fargo:
"Have developers fund infrastructure for new developments. Build the cost into the price of the property as is typically done across the country. The plans and specifications for the infrastructure must meet city standards and a traffic analysis must be done for connectivity for efficient delivery of city services. The city should stop funding infrastructure for new green field developments that expand further into the flood plain. If developers have to pay for infrastructure they will develop where infrastructure is already."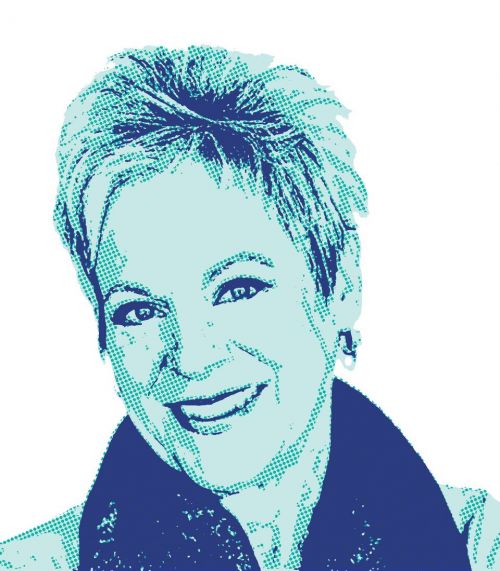 Linda Boyd, a former Fargo City Commissioner, Deputy Mayor, and Fargo School Board member, is a nonprofit organizer and business owner. Born in Jamestown, she received her bachelor and masters' degrees in vocal music at Moorhead State. She is active with homeless nonprofit and with area music groups.
On Immigration:
"I am a firm supporter in immigration and am proud of Fargo's role in offering a home for people escaping the horrors of war to find a new safe and productive life in our community. We are all richer for the increased cultural diversity in our region, and beneficiaries of the extraordinary work ethic of immigrants and relocated New Americans. Fargo has a workforce shortage, which is often cited as one of the top three concerns of the business community. If we are to truly thrive, it is in our best interests to welcome folks who are eager to contribute to our local economy and culture.
"Lutheran Social Services is the organization contracted by the federal government to be the resettlement agency for our state and they do a superb job. They do not need the city to meddle or micromanage their work, since the city does not bear any costs of resettlement."
On FM Diversion:
"Clearly, Fargo needs permanent flood protection and, over the past 20 years the project has evolved from in-town flood mitigation projects to the version of the diversion that is currently under consideration. I support the diversion, but it's a complex project with many partners and processes. I'm encouraged that Governor Burgum and Governor Dayton have become directly involved to seek a resolution and secure the final approvals so that the project can proceed."
On Fargo:
"It is much better to live in a growing city than a declining city, and Fargo really does not have an option to remain frozen in time. While growth within the Fargo city limits is not as explosive as it is in West Fargo or Watford City, we are still growing at a rate of nearly 1,400 households per year. The challenge is to manage growth through thoughtful planning and collaboration with other civic entities.
"Property taxes are actually lower than they were nine years ago, primarily thanks to the 75 mill school levy offset from the state in 2009. The city has lowered its mill levy almost annually for several years, and the school district is capped at its current operating levy. Downtown development has generated millions more in property tax revenue over the past 14 years. We need to continue expanding our tax base while prudently budgeting expenses in order to keep property taxes in check."
[Editor's note: some answers have been shortened from their original quotes.]