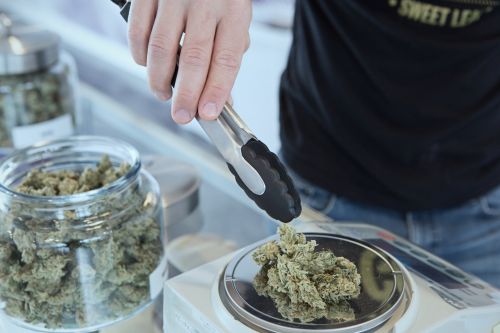 In an effort to pick up support for dry flower products to be added to Minnesota's medical cannabis program, Minnesota Medical Solutions (MinnMed) launched a digital advocacy campaign earlier this week.
MinnMed hopes the campaign, which can be found online athttps://minnesotamedicalsolutions.com/advocacy/, will inform and encourage supporters to contact their state representatives in both the Minnesota House of Representatives and Senate.
"It arms people with the information they need to be informed," said Dr. Kyle Kingsley, founder of MinnMed. "We know where people land on this. Patients, the general public overwhelmingly support this. We just want to make sure that those with a vested interest in this are reaching out to the appropriate decision makers."
Kingsley said the addition of dry flower products will help patients who cannot afford other medical cannabis products currently available.
"The biggest issue with the Minnesota program right now is cost," Kingsley said. "There's no more affordable path for patients than dry cannabis flower."
Kingsley said another benefit of the state adding dry flower cannabis to the medical cannabis program is that it gives patients the ability to acquire safe cannabis, rather than searching for it on the street.
"It's very safe," Kingsley said. "Right now, a lot of patients are relying on the illicit market. They have to go to the street to get their cannabis and you don't know what you're getting there. You don't know what you're getting for potency. You don't know if it's contaminated with pesticides or other adulterants."
Kingsley pointed out that by giving patients the option for medical dry flower products, it keeps the process safe because it will be regulated and tested just like the other medical cannabis products currently available.
"It still goes through the same safety testing," Kingsley said. "It still goes through the testing for microbiological problems. It goes through potency testing."
Between being less expensive than other medical cannabis products and safer than black market alternatives, Kingsley feels there should be a legal option for the more than 18,000 certified patients enrolled in the program.
Minnesota is one of only a few of the 33 states that currently allow medical cannabis to not offer dry flower products. MinnMed hopes this advocacy program will help change that. First, it has to go through the usual congressional process, but Kingsley is hopeful the effort will be successful.
"I think there's good support on both sides of the aisle and I think both the House and Senate will move forward with this," Kingsley said. "I'm quite hopeful this is going to happen. This is one of those things that really falls into the commonsense category. Right now, people have to choose between opioids, which are killing people left and right, they can choose expensive medical cannabis products, or they can go to the illicit black market and get dry cannabis flower on the street that may or may not have pesticides or these other adulterants."
Kingsley feels the simple solution to fix all three of those issues and provide people a real alternative to opioids and illegal cannabis is to offer affordable dry flower products within the medical cannabis program in Minnesota.
When asked about the possibility of people outside the medical cannabis program getting ahold of the dry flower, Kingsley said that is a possibility.
"It's the same as any medicine," Kingsley said. "People absolutely can get ahold of it, but that doesn't change the fact that there's a significant need for these people that have chronic pain. They need an affordable alternative to opioids. You can get ahold of opioids too. It's one of those things where, in my opinion, the benefits definitely outweigh the risks. People very much have to be accountable with their medicines, including cannabis."
Kingsley also feels the risks associated with medical cannabis are low because the price of medical cannabis is higher than that of what can be bought on the street and overdose is unlikely.
"On the spectrum of things that are going to cause problems in an overdose setting, cannabis is at the bottom of that pile compared to so many of the other pharmaceuticals – most notably opioids," Kingsley said. "As far as the cost issue goes, this will be a little bit more expensive than black market cannabis because we have to go through the safety testing, and this will be of the highest quality. People aren't going to turn around and sell that for another markup on the street. That just doesn't make any sense. It's not like insurance is paying for this. It's not practical that they're going to end up reselling this stuff."
The launch of the digital advocacy campaign follows other recent announcements from MinnMed to make medical cannabis more accessible and affordable for patients. This includes the launch of the state's first eCommerce shop, new lines of oral spray and distillate cannabis products and a 50% discount program for all first-time patients on purchases up to $200.