​North High school shooting threat
by C.S. Hagen | .(JavaScript must be enabled to view this email address) | News | September 3rd, 2019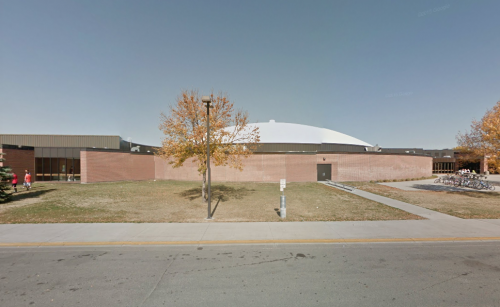 FARGO – A school shooting threat written on a student's desk at North High prompted an investigation and will ensure a heavier police presence at the school on Wednesday.
Fargo North High School Principal Andy Dahlen issued a statement late Tuesday night, saying that during eighth period a student told a teacher about writing on a desk. The teacher then reported the writing to the school administration.
"The following statements were scrawled on a desk: 'I wan to run away," and 'school shooting threat,' and '9-4-19,'" Dahlen said.
"Of course, we began the investigation immediately and students were interviewed, parents were called, lockers were searched, and a school resource officer and Fargo Police Department were consulted."
Police and Dahlen are confident the threat was not legitimate.
"We take the threat to student's safety seriously and we will have an increased presence of law enforcement at North High on Wednesday, September 4," Dahlen said.
A staff meeting will be conducted first period to ensure teachers are aware of the incident. No other information was available at this time.