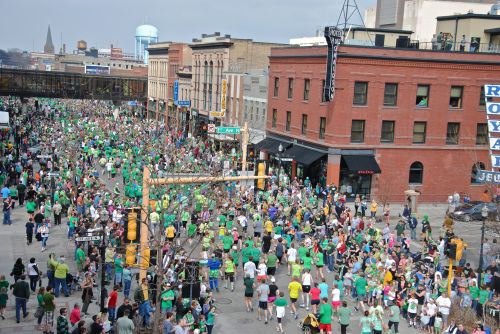 The 15th annual Fargo Marathon is off and running. Roughly 17,000 Runners, bicyclists, and even dogs will take over the metro this week in what has become one of Fargo-Moorhead's most anticipated yearly events.
The Fargo Marathon, which is a USA Track & Field sanction event, is a qualifier for the Boston Marathon. Because of this coupled with the flat terrain, runners from all over the world come to participate.
Starting as a weekend event in the early years, the marathon has grown to become an event that even those who do not run, walk, or bike the event can participate in. Year after year, the 26.2-mile course, which snakes through Fargo and parts of Moorhead, is lined with supporters cheering on the runners and encouraging them to push through to the finish.
Cody Glaser has been a very active participant in the Fargo Marathon over the years. He has run seven full- and two half-marathons, four 5k's, and two cyclothons. He has also run several other marathons outside Fargo-Moorhead, including the Boston Marathon.
He said something that sticks out to him about the Fargo Marathon is the people who come out to cheer on the runners.
"Some of my favorite Fargo Marathon memories include the amazing crowd support every year, rain or shine," Glaser said "…People out, cheering you on even though they don't even know you, and handing out water and food that they bought with their own money. The spectators help us get to the finish line."
Glaser said the marathon has been instrumental in keeping him healthy and setting an example for his two sons and is something that drives him to keep participating year after year.
"I weighed about 50 pounds more before I started running and had many bad habits that I had to kick for health reasons," Glaser said. "So, running keeps the weight off and running races keeps me motivated. I feel the need to set a positive example surrounding exercise. My youngest boy has run a couple of 5K's with me and he runs the kids race in Fargo every year and that brings me great pride."
Glaser has seen the impact he has had on his son and, when he runs the marathon, he hopes to inspire other children and marathon supporters as well.
"I always try to high five any kid that sticks their hand because maybe that small gesture will get them excited about running and make them a runner in the future," Glaser said. "Hopefully us runners help get some spectators to sign up on the dotted line for an upcoming race."
The week-long Fargo Marathon kicked off Monday evening when cyclists converged in north Fargo to bike either the 15- or 26.2-mile Cyclothon. On Tuesday, dog-lovers brought their furry friends to take on the 2-mile Furgo Dog Run southwest of the Fargodome.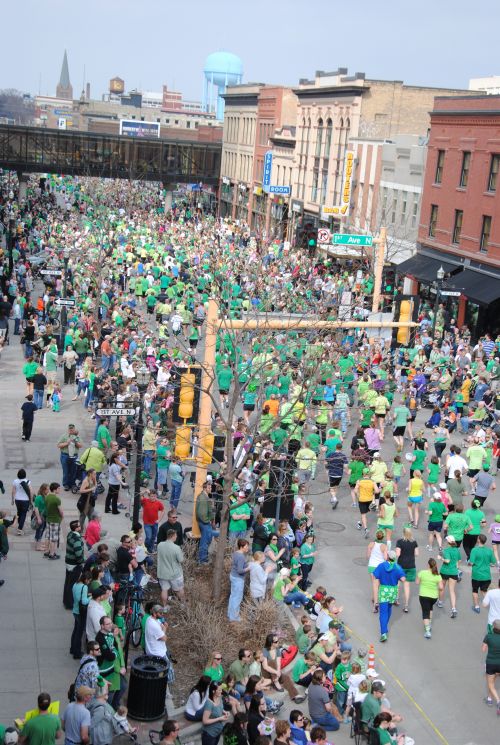 The running events will begin Thursday with the kids' 1/2- and 1- mile runs. The 5K takes place on Friday evening beginning at 5:30 p.m.
Saturday's activities begin bright and early with lineups at 6 a.m. There will also be a chapel event, lineup announcements, singing of the National Anthem and an invocation before the race. The full marathon starts at 7 a.m. and the half-marathon follows at 7:15 a.m. There will also be an Old Broadway Post-Race Concert from 6-11 p.m. Saturday evening.
The Fargo Marathon also features a health and fitness expo from 4-8 p.m. on Thursday and 10 a.m. to 8 p.m. on Friday.
Glaser said he encourages anyone to find an event at the Fargo Marathon and give it a try, or to come out and watch it first.
"Running has literally changed my life physically and emotionally and it largely is due to The Fargo Marathon," Glaser said. "If anyone is on the fence about running a 5K up through a marathon, just go watch the Fargo Marathon and all the races it involves and I think it just might get you motivated enough to sign up for your first race and it just might be at the Fargo Marathon.
"I guarantee it will change your life because it definitely changed mine and continues to do so."