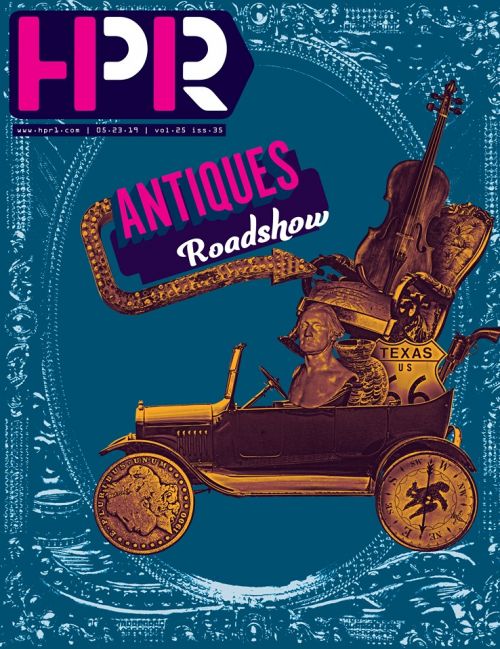 FARGO - Rain or shine, the Fargo Antiques ROADSHOW is scheduled to last all day on June 1 at Bonanzaville. The show is part of a five-city tour, and the venues are chosen for their historic significance. As all tickets are pre-ordered everyone attending is encouraged to bring items they would like appraised.
"We're excited to visit Fargo and experience such an exceptional location," ROADSHOW executive producer Marsha Bemko said. "Filming at Bonanzaville will allow our cameras to blanket the property, capturing appraisals with the action of the event as a backdrop and, when possible, taking our audience 'backstage' to places the public isn't allowed or may miss seeing."
"Part adventure, part history lesson, part treasure hunt," the Antiques ROADSHOW is in its 24th season, according to a press release. The show is PBS's highest-rated ongoing series and is a 16-time Emmy Award-nominated program airing locally Monday evenings on Prairie Public Television.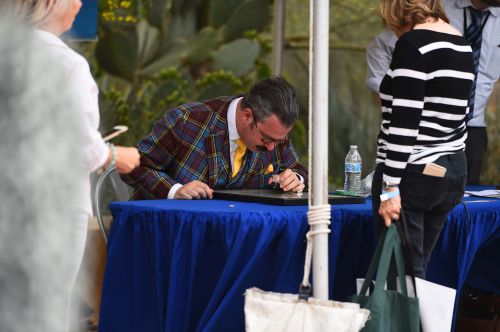 Approximately 3,300 guests will receive free verbal evaluations of their antiques and collectibles from the country's leading auction house and dealer experts. Furniture, antiques, art, ceramics, clothing, even firearms are appraised during the events.
Old firearms can be appraised at the event, but all weapons must be antique and unloaded. All firearms must be checked with security personnel before entering the event, and trigger locks are required to be locked onto all firearms.
If items are too large to move, management from the Antiques ROADSHOW may help move selected items, Antiques ROADSHOW Director of Brand Marketing and Audience Development Demee Gambulos said.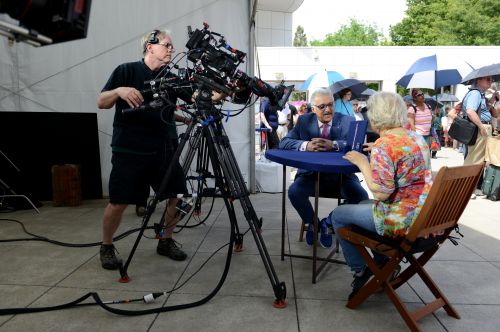 Those that bring items to appraise first go to category tables and if an item is of significant interest one of 70 appraisers will alert the broadcasting team to setup the actual appraisals.
"First, there's the variety of objects, people, and stories that make up each show, so there's literally something for just about everyone," Bemko said. "Then each appraisal segment involves two complementary stories: a personal history from the owner of an object and the professional analysis and context provided by the expert. Finally, we present all that entertaining information in a three-minute-or-less package with a little drama at the end, when a value is placed on the object. That's a winning formula for good TV."
Fargo's episode is slotted for possible broadcasting in January 2020, Gambulos said.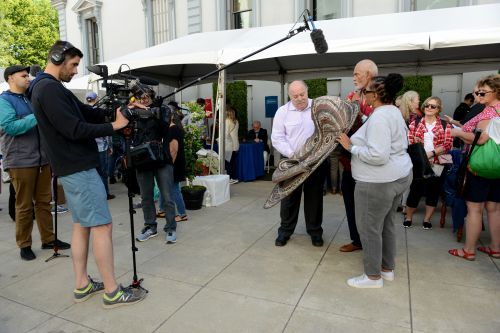 In total, more than 120 people are involved behind the scenes while another 125 volunteers from local public broadcasting stations assist, Gambulos said. The first appraisal will begin at 7:30 a.m. and go until 4:30 p.m.
"But we will stay until all of the ticket holders items are appraised," Gambulos said. "It's a full day."
The Antiques ROADSHOW is produced by WGBH Boston and is seen be up to eight million viewers each week. To date, the program has made 158 stops, visiting 99 U.S. cities plus Toronto, Canada.