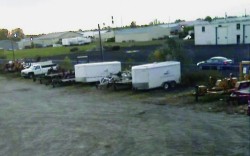 Public assistance needed to help solve the case
Police still seem to be stumped on the death of NDSU freshman student Thomas Bearson and are asking for the public's help in assisting the investigation. While little had been said about the case up until this point, investigators revealed a few new details this week after receiving the final autopsy as to cause of death.
"We were able to provide at the request of people asking about or referencing toxicology results, the information that Thomas Bearson did not die as a result of drug overdose or alcohol poisoning and that his cause of death is homicidal violence," said Lt. Tory Jacobson of the Moorhead Police Department.
Much speculation has been circulating about the death with the lack of information coming from police. Because Bearson was last seen leaving a party intoxicated on Sept. 20, 2014 just off NDSU's campus, many had wondered how much of a factor drugs or alcohol may have been in his death. He was later found in Larry's RV Sales lot in Moorhead, quite a ways from the site of the party.
While the cause of death was revealed as homicidal violence, police and investigators didn't say anything beyond that about how Bearson died or the condition of his body.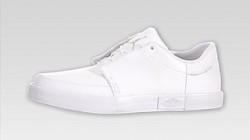 By this point, police had hoped to locate Bearson's missing left Air Jordan shoe and iPhone 5 but haven't yet been able to, and they are now asking for the public's help in finding them. They also want information on a vehicle seen leaving the RV lot the evening after Bearson went missing and have posted pictures and still footage of the car. The vehicle's make and model are still being determined.
"This vehicle is something that we would like to identify. Because of the surveillance video we recognize that they certainly could be a witness to some information or possibly involved, but we don't know at this time if it's associated at all," Jacobson told HPR.
Because of the lack of public information on the case, investigators are mindful of the fact that people may believe they aren't actively working the case, one of the reasons they decided to speak out this week.
"We want to communicate to the public even though there have been a number of months that have gone by absent hearing anything from us may send the wrong message. It may have somebody believe that we are not very active on this case … [although] a lot of work is still being conducted," Jacobson told HPR.
"It's still a very active, ongoing investigation and at this point we still do not know who's responsible or motive for this terrible crime."
Jacobson said investigators thoroughly investigated Bearson's tweets on the night he went missing, one of which stated, "It's Jake. Come pick us up. We are so lost and we are going to die," about two hours before he went missing. In addition theories have been flying about whether or not his death was the result of either gang violence or a serial killer.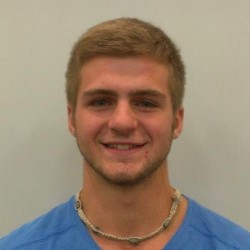 "Those are just two hypotheses that people have provided and there are many others. Our investigators have spent a considerable amount of time following up on numerous information and tips that have come in. And at this point, that's added to the case, as far as information is collected and documented, and as we have facts that we are able to compare to the information that's collected. We're hoping that that's how we're going to determine something that looks inconsistent or suspicious or foul and hopefully point us in the right direction," Jacobson replied.
Investigators have discovered no information that Bearson was working as a criminal informant, such as the case in the death of NDSCS student Andrew Sadek.
With Bearson's death ruled a result of homicidal violence, and with the case remaining unsolved, we have wondered how much of a danger there is to the public with a possible killer on the loose in the community.
"We do live in a very generally safe community, but it's just an indication as a reminder that even our area is not immune from these types of terrible crimes … Personal safety is something that everyone should be conscious of … and actively try not to be careless and taking steps to be safe, as they can, with the decisions that they make," Jacobson said.
With all the lack of public info and police not revealing much about the case months after it happened, it's easy to wonder if this case is even solvable. At least the public stance among police is that they believe it is solvable.
"We're hopeful that we will bring resolution. Understanding it's been a number of months that we've been doing this investigation and for us that are very familiar with the case, we realize that we're well into this investigation with a lot of work yet to do. It's important for us to communicate to our public at this time that as much as some may feel the police aren't releasing as much information as they'd like to have, we're really working with the interests of having a complete and thorough investigation and ultimately identifying the correct responsible party and learning as much factual information as we can," Jacobson said.
Anyone with information on the case, including the car in the video or Bearson's missing items, is encouraged to contact the Moorhead Police Department directly at 218.299.5122