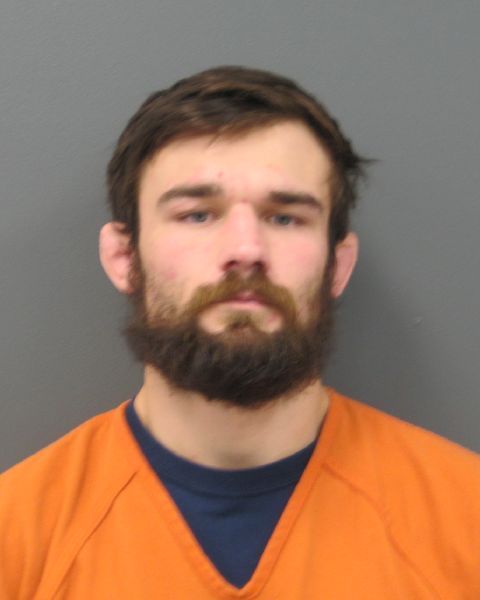 MOORHEAD - Police arrested Joseph Schumacher on terroristic threat charges after he brandished a handgun during a politically-charged road rage incident. After Schumacher's initial court appearance Wednesday morning the charges were reduced to misdemeanors and bond was set at $3,000.
All police reports stemming from the October 7 incident are not being released, but police did report that Schumacher — who had a President Donald Trump bumper sticker on his car — rolled down his window while driving and yelled at a woman who had Presidential candidate Senator Elizabeth Warren bumper sticker on her car.
A shouting match ensued with two victims, their initials BH and HBM, and Schumacher drove past, but not before waving a loaded handgun that was not registered at the victims, police reported.
"They both had political figures on it," Moorhead Police Captain Deric Swenson said. "She had Elizabeth Warren sticker and he had a Trump sticker."
Police refused to comment further on the incident.
Schumacher, wearing prison blues and manacled with chains that wrapped around his waist as he entered the courtroom, was charged with carrying weapons without a permit, a gross misdemeanor that could lead to one year in jail and/or a $3,000 fine, illegal transportation of a firearm, which could lead to 90 days in jail and/or $1,000 fine, and disorderly conduct, a misdemeanor charge that could also lead to 90 days behind bars and/or a $1,000 fine.
Judge Michael Fritz said that Schumacher did allegedly engage in obscene conduct that raised the alarm or resentment of others.
An attorney representing Schumacher at the time, Ken Kohler, said his client is a student that owns property in Moorhead, but is intent on going back to live with his parents in Bismarck.
Schumacher was further ordered not to consume alcohol or mood-altering substances, unless prescribed by a physician, and he will be randomly tested before his next court appearance on November 21.
Swenson said that such incidents rarely occur in Moorhead, and that the police department hopes the incident was an isolated one. Although police initially reported terroristic threat charges, Swenson couldn't add any information on why the final charges were filed as misdemeanors.
"We're the fact finders, that's what we believed at the time we were going to charge with," Swenson said.
Clay County Attorney Brian J. Melton declined to comment.
"I'm not going to make any other comments," Melton said. "I am going to let the complaint speak for itself. I'm not going to get into any other discussion of what else is in there, or any political discussion."
"This type of behavior is not tolerated and I'm proud of our officers being able to locate this suspect as quickly as they did," Swenson said. "Obviously, if people can have political differences but with law enforcement we're not going to side with one side or the other.
"The actions of one person however can affect others, and that doesn't only put fear into people but also the possibility of third parties being injured. This is something we will not tolerate. There is an appropriate way to share your views, and we respect those, but if you threaten people's lives and safety that's where we get involved."
Senator Elizabeth Warren was contacted for comment, but has not replied yet.