​Rockin' around the clock
by Ryan Janke | .(JavaScript must be enabled to view this email address) | News | February 27th, 2019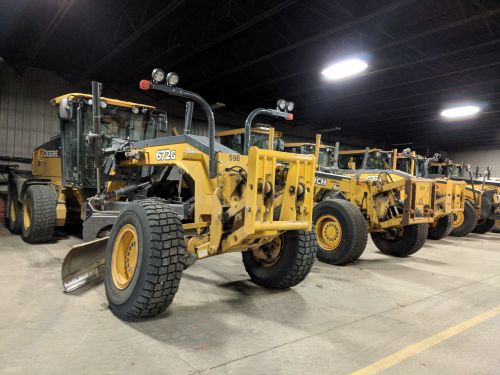 Fargo Public Works has been working around the clock since late December to clean up after a series of blizzards and winter storms. It has been hard for the department to try to keep up with the snowfall, but Public Works Director Ben Dow said he is committed to continuing the fight.
As of Feb. 24, Fargo had broken its 40-year-old record for February snowfall. After another 1.1" on Feb. 26, Fargo was sitting at 21.4" for the month and 47.8" for the 2018-19 winter season.
Average yearly snowfall for Fargo is 50.1", just 2.3" more than we have now, and it isn't even March yet. The snowfall, along with the relatively short span it has fallen in, has made for some interesting numbers.
"The first 50 days of 2019 (up to Feb. 19), we burned 53,480 gallons of diesel fuel," Dow said. "We put over 5,073 hours of overtime in the first fifty days."
That overtime comes as Public Works employees try to do what they can to keep the streets cleared and clean up as much as they can before the next snowfall, winter storm, or blizzard strikes. Public Works has two crews and when things get busy, they split the 24-hour day in half.
Right now, both crews are running 12-hour shifts, but the long hours over the past two months have left staff weary. They are going to try to scale it back to two 10-hour shifts next week if the weather cooperates. Dow also hopes everyone can get at least one day off this weekend.
The amount of snow that has been removed from city streets has kept the City of Fargo and contracted staff busy as well.
"At that time (Feb. 19), we were at 10,331 loads (of snow)," Dow said. "At that time, hauling snow – for trucks – we'd spent $263,000."
Dow said the crew at night runs four large snowblowers attached to payloaders, as many maintainers as he can have on the street (his department has 10 right now), and anywhere from 18-22 dump trucks hauling snow all night long.
The amount of snowfall, and the issues that come with it have left Dow and the Public Works staff thinking on their feet and changing strategy when necessary. One area that has been troublesome has been keeping equipment on the road.
"Cost of equipment repairs – at that point, we spent $179,000," Dow said.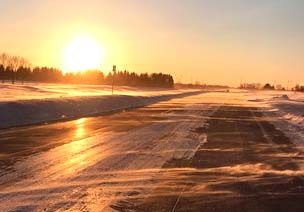 As of right now, only heavy equipment is getting serviced in the City of Fargo Central Garage. The rest of the vehicles are being sent out, so they can keep the shop open for snow removal equipment. Even with the shop open, some of the equipment has been sent out to vendors for repair.
"I've got equipment everywhere, as far as breakdowns. A lot of our stuff, the shops in town aren't equipped to go as big. We've taken three transmissions out on graders, so the second one is in Aberdeen, South Dakota right now. The other one is in Sioux Falls. We ship the whole machine, but every shop is so busy."
As for materials, Dow said Public Works has been using up sand and salt to treat the streets.
"We've gone through 3,000 tons of ice slicer, 4,000 tons of salt, and about 5,000 tons of sand/salt," Dow said. "Right now, I'm going to have to order some more (sand/salt)"
Dow said he was hoping they could run the supply down as low as possible and empty the storage dome. He wants to do this so they can begin a new system of filling the storage dome full in the summer, rather than filling a half-full dome in the summer and refilling it at the beginning of the year when a new budget comes available.
"The dome is just about empty, and it was full at the beginning of the winter," Dow said. "We are committed to using all our sand/salt supply up. [We want to] start with our buildings empty because we had been taking shipments in January. We got our budget aligned now, so we won't have to take any shipments in the middle of winter anymore. [We want to] stock everything full in, say, September and get everything full. Before we had to wait until January 1 to order the rest."
Taking shipments in the winter can cause problems if Public Works staff is busy because it could potentially take someone out of a plow to go to the storage dome to help unload materials.
This winter turned harsh at the end of December, but Dow said he and his crew are not going to back down from whatever Mother Nature sends their way.
"If people ask, 'what are you guys doing?' don't worry, we're not stopping," Dow said. "We haven't stopped one bit. We haven't slowed down."