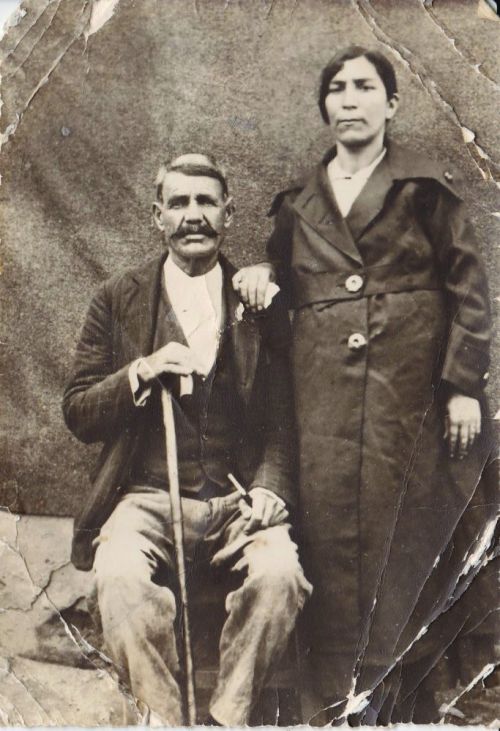 By Sabrina Hornung and C.S. Hagen
sabrina@hpr1.com
BISMARCK — When Senator Kevin Cramer blocked a bipartisan motion for the United States to officially recognize the Armenian genocide perpetrated by the Ottoman Empire last week, he not only bowed to President Donald Trump's wishes, he also defied both houses of state government.
In 2007, the Governor, and North Dakota House of Representatives, and the state Senate officially recognized Resolution 3003 on January 3, 2007 and became the 39th state to officially recognize that 1,500,000 men, women, and children of Armenian descent were victims of genocide perpetrated by the Ottoman Empire, or what is today Turkey, from 1915 until 1930.
The bill also proclaimed April 24 to be a day of remembrance of the Armenian genocide.
Although Cramer's weekly newsletter made no mention of why he chose to block the bill, other international news outlets reported Cramer stumped for Trump and United States's critical relationship with Turkey. The Trump Administration also forsook its alliance with the Kurds recently who are still the vanguard against ISIS forces in the region, effectively allowing Turkish troops to invade parts of Kurdish held areas.
"I don't think this is the right time," Cramer told CNN. "If there is a right time, this certainly isn't it."
Cramer, a member of the Senate Armed Services Committee, was the sole objector to the bill that needed unanimous approval to pass. During a 2018 Fargo Trump rally, Cramer -- described as a "political opportunist" -- said he would support Trump 100 percent of the time.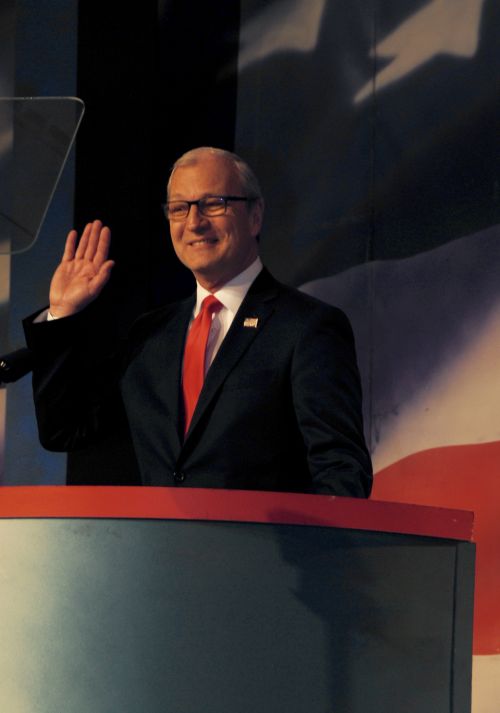 The Ottoman Empire collapsed after World War I, but Armenians — primarily Christian — not only were slaughtered en masse, but they lost their homes, churches, and livelihood in Turkish controlled areas, and for a century survivors have fought for the struggle to be recognized.
Public support for the Armenian plight in the early 20th Century has been staunch throughout North Dakota since the 1920s. At that time, Near East Relief, a group advocating for Armenian humanitarian assistance, had its state headquarters in Fargo, and reported that North Dakotans were sponsoring 1,500 Armenian orphans.
Kylie Michelle Oversen, chair of the North Dakota Democratic-NPL, stated that failing to recognize the Armenian genocide was immoral.
"Senator Cramer seems to think that shallow political games are more important than recognizing victims of genocide, but we at the Dem-NPL strongly disagree," Oversen said. "As the resolution passed by the North Dakota Legislature in 2007 states, 'all the world's people should commemorate the Armenian genocide because it stands as an ugly testament to man's inhumanity to man.' There are no legitimate risks, political or otherwise, to acknowledging this atrocity and honoring the families and communities who were devastated by it. It's disappointing that Senator Cramer would rather carry the President's water than stand up for what is right."
Cramer's office in Washington, D.C. was contacted repeatedly for comment, but no one answered questions pertaining to why Cramer blocked the bill, or if he was aware of the state's political stance was related to the issue, or if he would continue to be a roadblock for the motion's passage.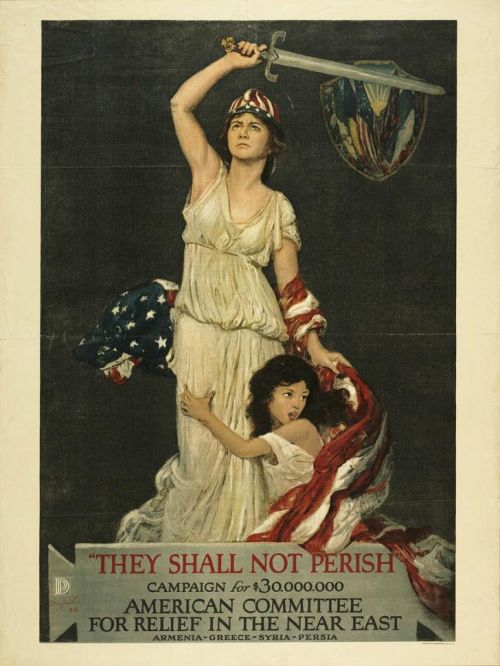 North Dakota connection
Haji Hagopian and his wife Nouritza fled Constantinople (Istanbul) in 1923 at the tail end of the Armenian genocide, Nouritza found herself in the hands of the Turks and was three people away from being gunned down by a Turkish firing squad though that wasn't her first brush with their cruelty, it certainly was the last. My dad would retell the stories told to him from his father--my grandfather as they were told to him by his family. If a woman wore a gold bracelet, they lost a hand, if they wore rings they lost fingers. My great-grandmother Nouritza's golden earrings were torn from her ear lobes by these people. These are just a few of the many stories he told me.
My Grandfather born Hagop (Which is Armenian for Jacob) was merely three months old at the time the Hagopians fled their homeland. The family soon found themselves in Marseilles, France, a notorious port city. Haji wound up dying from wounds he sustained while working in a Marseilles shipyard. The family relocated to Chicago in 1939. From there Nouritza remarried, and they found themselves in Eldridge, North Dakota following the railroad. Haji and Nouritza were my great-grandparents
In the 1920s, railroad activity and agriculture were our state's two largest industries. Around that time the U.S. census listed 75 Armenian born residents in the State of North Dakota. Twenty years later, that number was nearly cut in half. Though there are no exact numbers because many of these Armenians were listed as Bulgarians or Turks. Unfortunately, my grandpa Jack's citizenship papers read that he was born in Turkey, though it was still Armenia when his family left.
Hagop, who eventually went by Jacques and once he became Americanized he was known as "Jack," made waves in the lightweight boxing circuit in Chicago and often went by "Frenchy." He was one fight away from boxing Jake Lamotta, the "Raging Bull. After his boxing career, he too found himself in North Dakota following the tracks and worked as a cook for the railroad. When I found out Senator Kevin Cramer blocked the Armenian genocide bill on December 5 I saw red, and wondered what my Grandpa Jack would think. He passed away in 1989, I didn't know him well, but I know it would have broken his heart. He was a proud Armenian but then again the Armenians are known to be a proud people.
This isn't just about my family's story, they were extremely fortunate to survive such horrors. Every descendant of a survivor of the genocide has their story and they're all part of a bigger more heartbreaking story. It's the story of the eradication of 1.5 million Armenians at the hands of the Turkish government between 1915-1923.
Turkey alleges that 300,000 perished and chalks it up as acts of war but in actuality, the countries of Armenia and Turkey were part of the Ottoman Empire and were in fact on the same side during WWI. The reason that this part of the world has been in constant conflict is a direct result of WWI, as for the Armenians and Turks? There were a lot of things that contributed to the conflict but the biggest factor was a matter of their faith. There are many parallels between the Armenian genocide and the Holocaust, in fact the genocide greatly shaped the holocaust and somehow it has slipped through the cracks of antiquity and we're lucky if there's a paragraph about it in world history books.
Interestingly enough on April 20, 2007, according to the Armenian National Committee of America (ANCA), North Dakota became the 39th state to recognize the atrocities of the Armenian genocide. The full text as appears on the 2007 press release is as follows.
"As North Dakota and Ohio bring the total of states that recognize the Armenian Genocide to 40 total, the ANCA-WR continues to work to gain recognition of this crime against humanity by all states across the country," ANCA-WR Executive Director Andrew Kzirian said. "It is important to note that this increase in state-level support is mirrored by the addition of new cosponsors to H. Res. 106 and S. Res. 106 in the United States House and Senate.
"The proclamation, House Concurrent Resolution NO. 3003 (Representatives Hanson, Kroeber and Senator Nething), acknowledges Ambassador Morgenthau's statement that "whatever crimes the most perverted instincts in the human mind can devise, and whatever refinement of persecutions and injustice the most debased imagination can conceive, became the daily misfortunes of these 'devoted' people" and states that "the killing of the Armenian people was accomplished by the systematic destruction of churches, schools, libraries, treasures of art, and cultural monuments in an attempt to eliminate all traces of a noble civilization with a history of more than 3,000 years."
The proclamation additionally stated that: "It is essential to raise awareness about the Armenian Genocide not only because it is an undeniable chapter of world history, but also because learning more about this unconscionable tragedy will help better understand the necessity of eliminating hatred from our own communities."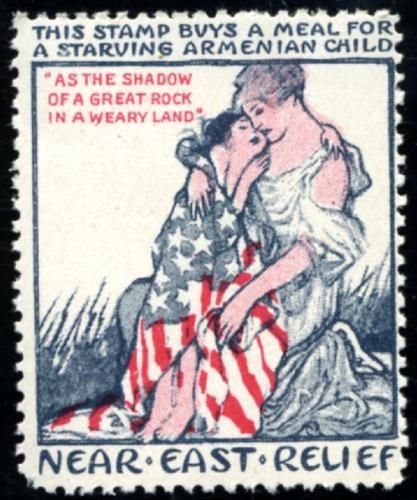 They shall not perish
The Armenian genocide resonated deeply within Americans and soon the Near East Relief (NER) emerged. The NER was an American led mass media campaign that not only consisted of print media in a pre-internet world, it involved movies, and celebrity endorsements as well. According to an article titled, "How mass media saved thousands during the Armenian genocide," on facingtoday.facinghistory.org/ it was "one of the largest mass media campaigns of its day." Their success was unprecedented.
The North Dakota state NER office was located at 120 N Broadway in Fargo. The Valley City Times Record reported in September 1920 that "10,000 little victims of Turkish brutality were being foster-mothered by big-hearted women in Connecticut as a result of NER appeals. North Dakota promised to continue the efforts through its sponsorship of 1,500 orphans on 'Relief Day' on October 4, 1920." North Dakota's NER State Personnel issued statements in The Bismarck Tribune and The Valley City Times Record that farmers were donating 84 cars of wheat through the North Dakota's Grain Campaign fueled by the urgency for food donations by the NER.
The head of the State Committee for North Dakota's grain campaign issued this statement to back their donation. "There are 150,000 orphan children in orphanages in Near East. The problem is what to do with them. It seems unthinkable to let them starve. There is no one to feed them but America. With full appreciation of the straits of our own time and especially in our own state the committee is nevertheless sure that no person able to contribute a portion of the grain will find it in his heart to refuse. It is the living bread to hungry children who otherwise will perish."
According to the americawethankyou.org North Dakota fact sheet, "Over 1,000,000 refugees and 132,000 orphans of the Armenian Nation and other Christian minorities were rescued, fed, clothed, and educated. We have survived, thrived, and prospered from the horrors of Genocide at the hands of Ottoman Turkey."
It's well documented that the Armenians never forgot the kindness North Dakotans showed them but somehow these acts were lost to antiquity for most North Dakotans.