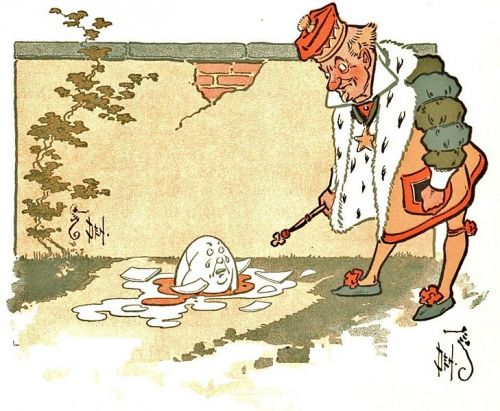 WASHINGTON D.C. – While North Dakota's chosen elected announced who they were taking to President Donald Trump's State of the Union speech, media across the state kept one piece of information about Congressman Kevin Cramer's guest quiet.
Cramer, R-ND, the state's only Congressman, announced he would bring Tommy Fisher, president and CEO of Fisher Industries. Fisher Industries, or Fisher Sand & Gravel Company, in southwestern North Dakota, is one of six companies given a contract to develop prototypes for "Trump's Wall" along the American and Mexican border.
And the Dickinson-based company has a long history of criminal tax evasion, pollution citations, environmental fines, and one previous CEO with child pornography.
"I am honored to accept Rep. Kevin Cramer's invitation to attend the State of the Union address," Fisher said in a press release. "Fisher Sand & Gravel Co. was started by my father in southwestern North Dakota over 60 years ago, and it is a privilege to represent all of the employees of Fisher Industries at this address."
Fisher Industries, in Dickinson, is authorized for the sale of sand, gravel, crushed rock, production and repair of mining equipment systems, and asphalt paving, among other jobs, according to the Secretary of State for North Dakota.
Fisher Industries has eight divisions and employs approximately 1,200 people in the Dakotas, Arizona, Montana, Nevada, New Mexico, and Wyoming, according to the company's website. The company's proposal for "Trump's Wall" includes high-speed roads for agents, flood protection, and a wall, according to its website.
During the past decade, the company has accumulated 169 citations in Maricopa County, Arizona, and paid more than $1 million in fines, according to the Maricopa County Air Quality Department.
"If I am not mistaken, it's not the largest, but one of the largest, it's pretty high," Bob Huhn, communications supervisor for Maricopa County Air Quality Department, said. The company's fines have been paid, with some of the monies going into outreach programs, Huhn added.
According to Violation Tracker, a national policy resource center for grassroots groups and public officials, Fisher Industries has paid in excess of $1,160,000 in tax violations, $336,854 in environmental violations, $150,000 in employment discrimination violations, and $49,868 in workplace safety or health violations, since 2009.
After a long-term investigation conducted by special agents of the Criminal Investigation Division of the Internal Revenue Service, Michael Fisher, then owner of Fisher Sand & Gravel Co., Inc., pleaded guilty without a plea agreement to nine felony counts of tax fraud in North Dakota, and attempting to "defraud the United States," according to the United States Department of Justice and North Dakota court records.
"Michael Fisher caused FSG to pay for personal expenses such as construction expenses and furnishings for his personal residence and a recreation building, construction expenses for improvements to Tiger Discount, a gas station owned and controlled by Fisher through a nominee entity, as well as household and utility bills, vacations, credit card bills and legal expenses," the United States Department of Justice press release stated on May 29, 2009.
"The agreement requires FSG to pay a total of $1.16 million in restitution, penalties, and fines, implement measures to prevent future fraud at the company and cooperate with the IRS in audits of its tax returns."
Prosecution against the company was deferred until December 2011, and was prosecuted by Tax Division Trial Attorneys Christopher S. Straus and Michael J. Watling, with the support of the U.S. Attorney's Office for the District of North Dakota.
Michael was sentenced to 37 months imprisonment and ordered to pay another $90,000 fine, for a total restitution of $308,069, by Judge Daniel L. Hovland, according to a December 14, 2009 United States Department of Justice press release.
In May 2009, the company's comptroller also pleaded guilty to one count of conspiracy to defraud the United States. Earlier in the year, Hovland sentenced both men to 12 months house arrest, 20 hours community service by speaking to college students about the criminal offense to which they pleaded guilty and corporate tax fraud in general.
Fisher Industries has a permit to operate in the state, according to the North Dakota Air Pollution Control Advisory Council. The company does not have any environmental citations listed in the state with the North Dakota Department of Health, according to Liz Trythall, environmental scientist for the North Dakota Department of Health.
The difference between North Dakota and Arizona is air quality, she said.
"In North Dakota we are in attainment, which means we have really clean air, so it's not a worry, and our rules aren't as strict," Trythall said.
The company has had its share of additional negative headlines over the years.
The former head of the company, David William Fisher, pled guilty in 2005 to child pornography charges, according to court documents. He is listed as the former owner of the company, according to media reports, but a Fisher Industries spokesperson said he was the foreman at Fisher Sand & Gravel Co., and worked in sales at General Steel. David was also chairman of the Dickinson United Methodist Church's administrative council, and has three young children with his former wife, Laura. The U.S. District Court in Bismarck sentenced him to five years imprisonment, and to pay restitution, including monies to one victim, a 10-year-old girl Fisher hired to help with office chores, according to court documents.
In exchange for David's guilty plea, two counts of sexual exploitation of minors were dropped by the State's Attorney's office, according to court documents.
Despite the litany of fines and criminal charges, Cramer said he selected Thomas Fisher because he was given a contract to help build a prototype for "Trump's Wall."
"I am honored Tommy accepted my invitation to attend the State of the Union," Cramer said. "As Congress develops comprehensive immigrant enforcement legislation, I am proud to know a North Dakota company is a finalist to construct the border wall between our nation and Mexico. Fisher's reputation for quality construction will be an asset for the nation's security and a great deal for the American taxpayer."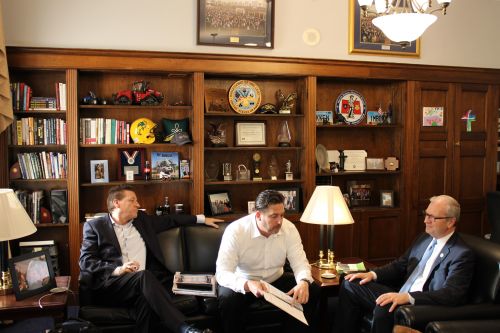 Earlier last year, a former case manager for the Spirit Lake Tribal Social Services, Betty Jo Krenz, became the target of an investigation by the Stutsman County State's Attorney's Office into alleged faked adoptions of Native children. Krenz became a high-profile figure speaking out in a campaign advertisement approved by Cramer in 2014.
Tommy Fisher also owns General Steel and Supply Company in Dickinson, and acquired Steel Girder, LLC in Coolidge, Arizona. Fisher Industries was also the recipient of one of the largest contracts ever awarded by the National Department of Transportation for the I0580 Project near Reno, Nevada, which was worth $393 million.
Since 2014, Fisher Industries has won awards, including being named nationally for quality in asphalt paving, and as a "Top 50 Places to Work" enterprise, according to its website.
Jaime Fisher, the public relations specialist at Fisher Industries, said Fisher Sand & Gravel Company, the parent company of Fisher Industries, took full responsibility and that individuals involved in the scandals are no longer associated with Fisher Industries or subsidiaries. David Fisher has not been affiliated with Fisher Industries or its subsidiaries since 2003, Jaime said.
"In regards to the mention of citations and fines, Fisher is a good environmental steward and we take environmental responsibility very seriously," Jaime said. "The environmental issues Fisher Sand & Gravel Company faced have been addressed and resolved."
Cramer's public relations specialist, Jason Stverak, was also contacted for comment, but did not return emails or telephone calls requesting additional information.