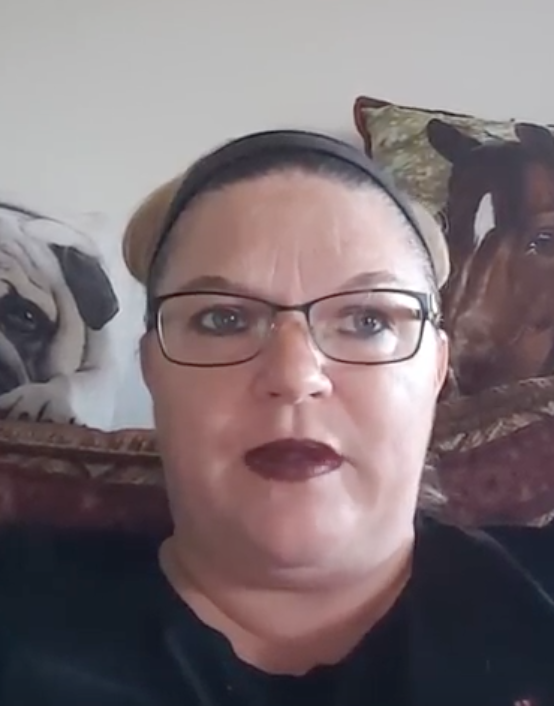 WOODWORTH – A former case manager for the Spirit Lake Tribal Social Services is under police investigation for fraud and allegedly faking adoptions for Native American children.
Stutsman County Sheriff's Department is currently investigating Betty Jo Krenz, approximately 46, and currently living in Woodworth, according to court documents and Stutsman County Sheriff's Department Detective Jason Falk. It was unclear if other agencies, including the Federal Bureau of Investigation, are involved at this time.
According to Janel Herald, a registered member of the Spirit Lake Tribe and involved with organizing information pertaining to the case, the FBI, as well as the Spirit Lake Nation, Grand Forks Police, Rapid City Police, Devil's Lake Police, Medford, Oregon police, Boise, Idaho police, the North Dakota State Attorney General's office, and Jamestown Police are also involved in the investigation.
Krenz was a case manager for helping children at the Spirit Lake Tribal Social Services until 2011, and has been a high-profile figure, interviewed by the New York Times and local media about her work with children on the reservation.
The Krenz family was interviewed by Valley News Live in January after she attended President Donald Trump's inauguration. Krenz also gave testimony before a congressional subcommittee, which included Congressman Kevin Cramer (R-ND), according to 2014 media reports.
"She was employed with social services and she was released from here," said June Yankton, the Spirit Lake Tribal Council administrator.
Krenz has a long criminal record of writing bad checks, forgery, and counterfeiting, under both her current and former surnames.
Online complaints against Krenz have become viral during the past month, and came to a head after Autym Burke, of Oregon, posted about her experience with Krenz on September 21 to Jodie Blackboy.
"My husband and I met a woman named Betty Jo Krenz," Burke wrote. "We were introduced to her earlier this year because we were told that she helped facilitate adoptions for Native American children who needed good homes…My husband and I have wanted to adopt for over a decade and had just begun the journey to adoption when we met her."
What followed was a description of lies and deceit, of a woman who tricked the couple out of money and their hopes for adopting a child named Julissa.
"Anyways, we were told there was a baby to adopt, and that baby, we now know, was your [Jodie Blackboy's] daughter," Burke wrote. "For months, we received photographs, videos, and updates about her, thinking our family was going to be adopting her. It ended in heartbreak when we realized that we had been scammed by Betty Jo Krenz.
"

We were lied to and left heartbroken. And I'm sure you've been lied to also. I can send you everything I have. I have tons of photos and videos of baby Julissa. I'm only keeping them as long as I need them to prove my case to you, and to the proper authorities. Once that is done, I promise I will not keep them. I've closed the door and know that this baby is, and always was yours, and I am truly glad that she is safe and sound with you, her Mom."
Blackboy acknowledged that the baby involved in the adoption proceedings was her daughter, but declined to comment further.
Other online messages between alleged victims and Krenz talk about Julissa, whose adopted name was to be Ruby, and Haisley Jo, believed to be the same baby taken from Savanna Greywind on August 19. Krenz' messages about Haisley Jo were written on August 27. Haisley Jo and the suspects in Greywind's murder were found and arrested on Thursday, August 24. Haisley Jo was returned to her father, Ashton Matheny, in early September.
One September 27, 2017, the Spirit Lake Tribal Council banned Krenz from entering the Spirit Lake Reservation. Tribal Administrator Yankton said that the Tribal Council plans to issue a press release later.
Krenz, also known as Jo Betty, described herself as a "fierce advocate for women and children of rape and abuse" on a former Facebook page profile. Since Wednesday, however, all her Facebook pages have been taken down, and four telephone numbers for her are no longer working.
"They are stealing our babies," Linda Black Elk said in a Facebook post. "If you ever doubted racism and genocide in North Dakota, you won't after reading this: Betty Jo Edland-Krenz, a white woman from the Fargo area, was once a child advocate for the Spirit Lake Nation foster care program. Red flags were raised over the years. People found out about her felony convictions and other suspicious behavior and tried to warn the community, but very little was done. In fact, Betty Jo has numerous GoFundMe accounts open for various projects that never seem to come to fruition."
One GoFundMe account, now closed, raised $16,544. Another account Krenz is credited for being involved with is called a math camp for Lakota children and raised $4,470. Krenz was also involved with the Kind Hearted Woman Dream Shelter, in Jamestown; with Robin's House, a shelter for women and children; and with a blog called Restless Spirit Blog, last updated in 2015.
On a September 2016 YouTube channel, Krenz discusses a $2,000 micro grant she planned to use to help women by donating to Damsel In Defense, an organization that empowers women.
"I am a thrift store shopped for children's books and toys," Krenz wrote in the Restless Spirit blog. "If you feel you can help in any way please donate to Robin's House and help me make Robin's dream come true and the families be comfortable."
"The state government loves her because she is a Trump supporter and was even featured in Kevin Cramer's campaign," Black Elk wrote. "For some reason, they consistently overlooked her track record and upheld her as an exemplary citizen.
"It has now come to light that Betty Jo was attempting to sell North Dakota's Native American babies," Black Elk wrote.
"I'm just trying to prove my story, and an agent at the Attorney General's office is working on going through all of my documentation," Autym Burke said. "We have been scammed, and I know of another family. We were 'adopting' babies who we now know were never for adoption. I'm working with many law enforcement agencies right now, and cooperating and trying to help as much as I possibly can, so that no other moms, babies, or families who want to adopt are scammed, lied to, and hurt."
Burke declined to talk about case specifics further, pending investigation.
Online, netizens call Krenz a whistleblower, who thinks she is safe because of her previous work on the Spirit Lake reservation.
"Yet she is victimizing our Native people and needs to be held accountable for her wrongdoing," Ashley Roulette, of Oberton, said in an online post.
Deb Bjorem, from West Fargo, met Krenz in March 2017, and said she too was cheated financially by helping her, and another woman from West Fargo who runs a daycare and did a benefit for Michelle Schumacher last year, who both claimed to be raising funds, primarily for abused women and the homeless.
"I opened myself to them, I told them everything about my past, my history, and now they use it to their advantage," Bjorem said. "They have my whole life in their hands. I've lost so many so-called friends because of this, but I hang on to my faith in Jesus as I have for the past 20 years. The truth will set you free, and it will come out in the end."
Bjorem said Krenz is in Hawaii right now. Others who admit knowing Krenz say she is remains in North Dakota.
This is a breaking story; updates will follow.