Valve turner sentenced, behind bars
by C.S. Hagen | .(JavaScript must be enabled to view this email address) | News | February 6th, 2018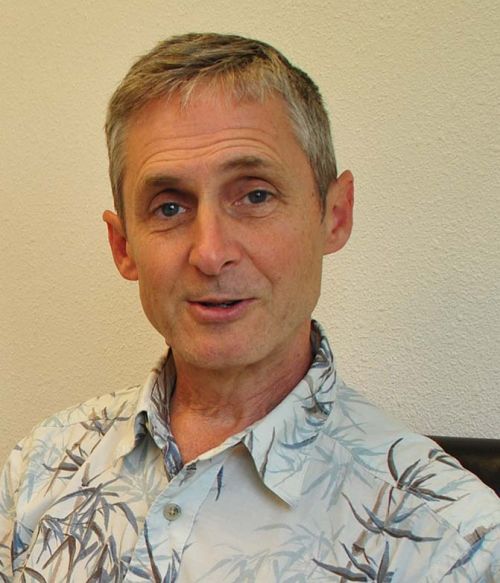 CAVALIER – From the day Michael Foster plotted his course to turn off the Keystone Pipeline, he knew prison was a possibility. On Tuesday morning the activist was taken into custody after a North Dakota judge sentenced him to three years imprisonment with two years suspended.
The state's prosecution wanted to make an example out of Foster to deter future instances, and recommended a sentence of five years imprisonment and three years suspended for Foster. The prosecution, which included Assistant Attorney General Jonathan Byers and Pembina County State's Attorney Rebecca Flanders, also wanted five years with four years suspended for Foster's co-defendant, Sam Jessup, who filmed Foster's actions on October 11, 2016.
Foster and four other activists, known as valve turners, halted 15 percent of US oil consumption in one day, in what has become known as the "most expansive, coordinated, takeover of fossil fuel infrastructure ever attempted in the USA."
"I made a decision to commit civil disobedience to defend my family tree and yours, knowing that there's no government, no politician, and no corporation on the planet right now putting forward a plan to defend life as we know it," Foster, 52, said. "I'm trying to settle accounts with my kids, and stand on the right side of history for a brief moment."
Foster faced up to 21 years in prison, and he knew the risks before he committed the crimes. Presiding Judge Laurie A. Fontaine denied him a necessity defense, which is when a person commits a criminal act during an emergency situation in order to prevent a greater harm.
"We shut down the pipeline exactly the way the industry does it," Foster said. "The real reason why I'm here today is because I trespassed, and because I cut some chains to turn that valve off. We didn't hurt anybody. So who is the victim? In this case it's TransCanada Incorporated, a foreign corporation that makes billions of dollars every year pumping oil through our farmland, which they spilled last year from the Keystone Pipeline, which I shut off.
"And it is illegal to try and stop that poisoning."
Shortly before being taken into custody, Foster said, "It doesn't matter if I'm sitting in jail. What matters is stopping the pollution. If other people don't take action, mine makes no difference. And if they don't, the planet comes apart at the seams. The only way what I did matters is if people are stopping the poison."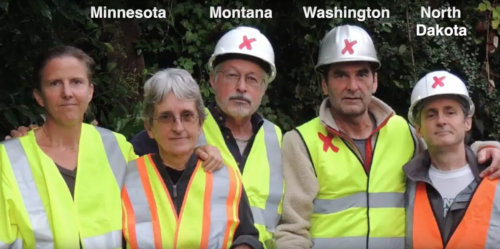 Since a jury found Foster guilty last October, he's been speaking to churches and anyone who will listen to his message about the dangers of climate change. He's said he is not a spiritual leader like Gandhi, or Martin Luther King Jr., just a guy – a dad – volunteering his time to help out. He is a mental health counselor and climate activist from Washington, but was born near the Gulf of Mexico in Texas.
Other activists that helped shutdown pipelines from Minnesota to Oregon and have been sentenced of awaiting sentencing include:
Leonard Higgins – A retired Oregon state government employee awaiting sentencing on felony charges carrying up to 10 years in jail and fines of up to $50,000 for shutting the emergency valve on the Spectra Energy Express tar sands pipeline in Coal Banks Landing, Montana.
Annette Klapstein – A retired attorney facing felony charges of criminal damage and criminal trespass, and aiding and abetting both, for shutting the emergency valve on the Enbridge tar sands pipeline together with Emily Johnston in Leonard, Minnesota. The charges carry up to 22 years in jail and fines of up to $46,000.
Emily Johnston – A poet and co-founder of 350 Seattle who shut off the emergency valve on the Enbridge line with Annette Klapstein in Leonard, Minnesota. She also faces felony charges carrying up to 22 years in jail and fines of up to $46,000. In a legal twist in October 2017, a Minnesota judge allowed Klapstein and Johnston to use the necessity defense, which enabled the two valve turners to present evidence that their actions in turning off the pipeline was justified to stop a crucial threat to the environment.
Ken Ward – A climate activist who stood trial twice, because of a hung jury, on felony charges for shutting off a safety valve on the TransMountain pipeline in Skagit County, Washington. He was technically convicted of second-degree burglary, but sentenced to no jail time.
Foster has 30 days to decide if he will appeal, and one of his lawyers recommends an appeal on the two felony convictions. He was convicted and sentenced on felony criminal mischief, felony conspiracy to commit criminal mischief, and criminal trespass, a misdemeanor. The state also asked for $10,000 in restitution, a fine that would be dropped if Foster won on an appeal. Foster's co-defendant was sentenced to two years, deferred, with probation.