War on women's health
by C.S. Hagen | .(JavaScript must be enabled to view this email address) | News | December 19th, 2018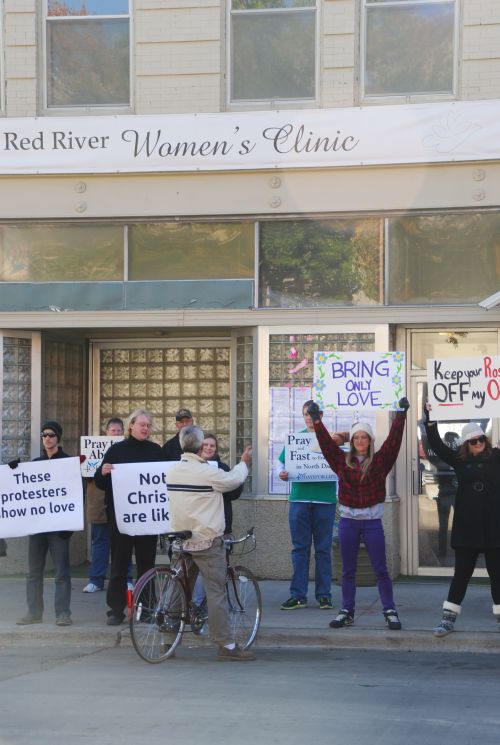 FARGO – Women's health is on the frontlines in the war for healthcare dominance. On the side to repeal the Affordable Care Act led by President Donald J. Trump, nearly 70 attempts offering little to no alternatives have been made against current healthcare law.
No attacks succeeded until December 14, when a district court judge in Texas ruled that the Affordable Care Act was unconstitutional because Congress eliminated a penalty for those who forgo health insurance. The federal lawsuit was backed by a total of 20 states, North Dakota included.
Since adjoining the state to the lawsuit, North Dakota Attorney General Wayne Stenehjem has remained tight lipped about proceedings, deferring all questions to the Northern District of Texas and former President George W. Bush-appointed Judge Reed O'Connor.
Opponents of the lawsuit argue that millions of Americans including approximately 316,000 North Dakotans with pre-existing conditions will lose health insurance if current laws are changed. Among those millions, women may face tougher and more expensive birth control and preventive medicine procedures.
In September, attorney Thomas Dickson of Dickson Law Office and five other petitioners filed a petition of relief against Stenehjem arguing that Texas should not speak for the sovereign state of North Dakota, and that Stenehjem was breaking state laws. A sudden postponement of the scheduled hearing prompted an appeal to the North Dakota Supreme Court for assistance.
"Our position was simple and quite clear," Dickson said. "No man, not even the Attorney General, is above the law. All animals are created equal, but in North Dakota, some animals are more equal than others."
Dickson said the Texas court and Judge O'Connor was "cherry picked." Although the Affordable Care Act was declared unconstitutional, the law is still in effect.
"The tail is wagging the dog," Dickson said. "The ironic thing is when you see the Republican response they don't know what to do. They've had the government for two years, but what have they done?"
The North Dakota Supreme Court simply denied Dickson's petition for relief without explanation and South Central Judicial District Judge James S. Hill also denied a writ of mandamus on December 6, which was filed by Dickson.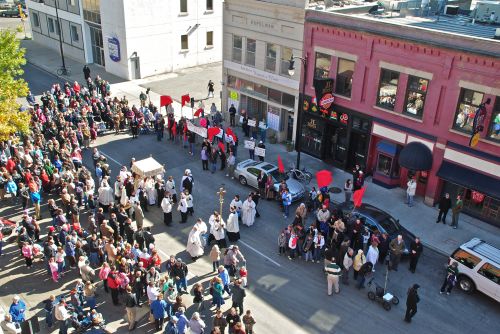 President Donald Trump praised the Texas court ruling, and surprisingly also asked for a bipartisan effort to pass better laws.
David Thompson, an attorney in Grand Forks who lost in November election to incumbent Wayne Stenehjem for North Dakota's Attorney General, criticized the Texas ruling.
"Yes there will be appeals going on but there is uncertainty that is thrown into the entire healthcare industry," Thompson said. "It's reprehensible and many people are very frightened; I think women particularly under these circumstances. It's almost like they are being targeted."
Senator John Hoeven, a Republican, said costs have more than doubled under Obamacare and that current laws need to be replaced to "patient-centered healthcare." He too backed the Texas ruling.
"As part of tax relief legislation, Congress removed the Obamacare individual mandate penalty," Hoeven said in a press release. "The Texas court ruled that without the individual mandate, the Affordable Care Act is unconstitutional. This is the first step in what will be a lengthy legal process that could go all the way to the Supreme Court. As such, the law is not changed until the Supreme Court rules."
Congressman Kevin Cramer was contacted for comment and the only response he gave came from his Facebook page where he also praised the Texas ruling and despite Republicans working behind closed doors during previous attempts to overturn the Affordable Care Act, said he wants his party and Democrats to work together.
"The judge's decision to declare Obamacare unconstitutional presents an opportunity for our divided government to pass healthcare reform to protect people with pre-existing conditions and lower healthcare costs," Cramer stated. "It's time for Democrats and Republicans to work towards a bipartisan solution."
Adam Weiland, a founder for Dakotans for Health, a group representing North and South Dakotans in defending the Affordable Care Act, said overturning current health care laws will cost billions of dollars.
"This is exactly what anyone who supported this lawsuit wanted to happen and the outcome will come at our expense," Weiland said. "Billions of dollars for North Dakota rural hospitals and communities, protections for pre-existing conditions, limits on coverage so you don't go broke if you get sick.
"It would also allow insurance companies to charge women more for being women so anyone who is a woman, knows a woman, lives with a woman, is married to a woman, has a daughter, mother or sister should be very concerned."
Although legalized abortion is the law of the land, and may be difficult to overturn at a federal level, the biggest threat to women's reproductive rights come first from state legislatures.
Iowa, Mississippi, Louisiana, and Arkansas have all passed restrictive legislation pertaining to abortions. Led by former Representative Bette Grande and former state Senator Margaret Sitte, North Dakota attempted on five different fronts to do the same in 2013, but failed. Both women lost their positions to pro-choice candidates in 2014.
Today, however, with a majority conservative Senate and support from local and national judicial and executive levels, lawyers and healthcare professionals are watching the signs for another siege in North Dakota early next year when the 2019 legislative session begins.
Tammi Kromenaker, director of the Red River Women's Clinic, the state's only abortion clinic, said the biggest threat to women's reproductive rights will come from the state, not from the national level.
"The federal legislation is not so much a concern as the state legislation," Kromenaker said. "Threats to abortion access and threats to reproductive healthcare access are happening more in the states."
North Dakota in the only state in the union that does not have a Planned Parenthood clinic, Kromenaker said. Fargo Family Planning provides all the services that Title X provides without being a Planned Parenthood clinic.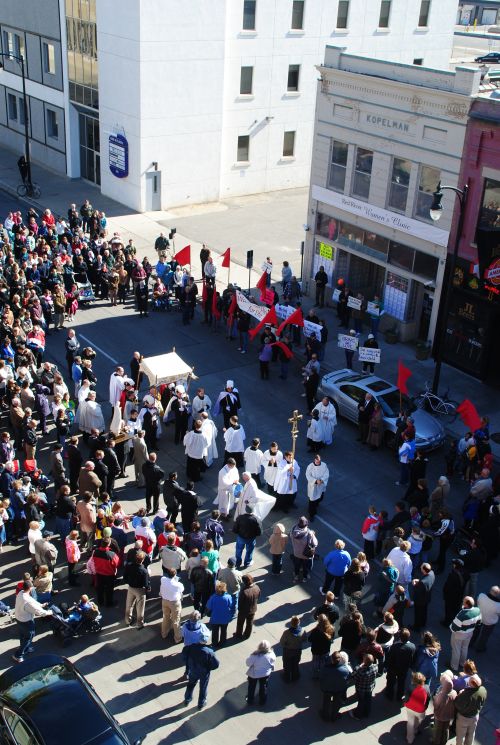 "That's because they have a very robust family planning program," Kromenaker said. "They provide all of the same services, they're in every major city in North Dakota, and have satellite clinics in some of the smaller areas. Why duplicate services that are already very well covered? They are the Title X clinic in our area."
Title X was enacted by former President Richard Nixon in 1970 and is the only federal program dedicated to supporting family planning care services. Title X is administered by the U.S. Department of Health and Human Services Office of Population Affairs and received $286.5 million in funds during 2018. The program includes more than four million low income, uninsured, and underserved clients, according to the Office of Population Affairs.
Approximately 4,500 clinics that serve more than five million individuals across the nation receive Title X funding, which in turn offer counseling, FDA-approved contraceptive methods, screenings and treatment for sexually transmitted diseases, education about pregnancy, and other family planning services.
If the Texas ruling pertaining to the Affordable Care Act becomes the catalyst for overturning current health laws, including Roe vs. Wade, then women, even those without pre-existing conditions, will be the primary victims.
"How it will affect our patients is what the Affordable Care Act provided – it declared that birth control was preventative medicine and under the ACA preventive medicine is covered at 100 percent and no copay, so it really opened up birth control options to our patients," Kromenaker said. "If that portion of it is removed a lot more people won't have access to birth control coverage."
Costs for an IUD, or intrauterine device, or birth control implant ranges from approximately $1,000 at her clinic, but can skyrocket to more than $2,000 in other clinics, she said.
"That is out of reach for most people," Kromenaker said.
High costs will naturally prohibit care for poorer women, women who live in rural areas, women of color, or women in abusive relationships, the state's most vulnerable, Kromenaker said.
Since the Affordable Care Act passed in 2010, her clinic has seen a large decrease in abortions, and she contributes the change to protections available under the Affordable Care Act.
"Over the last several years while the Affordable Care Act has been in place, our numbers have decreased and we work really hard to get birth control accessible to our patients, and we do see many more patients choosing longer acting, most effective methods, because they are in reach for them," Kromenaker said.
"We have seen the abortion rates in North Dakota decrease 10 to 15 percent over the last several years," Kromenaker said.
The weeks following Trump's election, her clinic saw a spike in women signing up for longer-term birth control methods.
"They were afraid that the Affordable Care Act – which was one of Trump's signature platforms – they saw their birth control being threatened," Kromenaker said. "After he was elected we definitely saw a spike in women seeking out the most effective yet the most expensive and getting those in place, before the threat against the Affordable Care Act would have taken that away."
After 25 years of being involved in women's reproductive rights, Kromenaker is preparing for another attack. A total of $250,000 in taxpayer money was paid to her clinic's lawyers after the state lost repeated lawsuits in 2013.
"I don't like to use war, but there's definitely an attack on women's bodily autonomy," Kromenaker said. "When women have control over their bodily autonomy they are fully functional in our society and that is a threat to a lot of people about how the world works."
If the continuing attacks do prove successful, however, then the most vulnerable women will suffer the most. Women with means will be able to travel to states that offer legal abortions, but those that cannot afford the trip or the procedures will be left behind.
"If Roe vs. Wade would fall, then abortion in North Dakota would become illegal," Kromenaker said. "We don't have to look that far back, Roe vs. Wade will be 46 years old, just one generation, we only need to look back and see that when you end legal abortion you don't end abortion, you end safe abortion.
"Here in the middle of the country it will make it very, very difficult for them to access the care that they need and there will be swaths of the middle part of the country where women won't have the same access as their sisters in other states do. Literally, your reproductive rights will depend on your zip code."