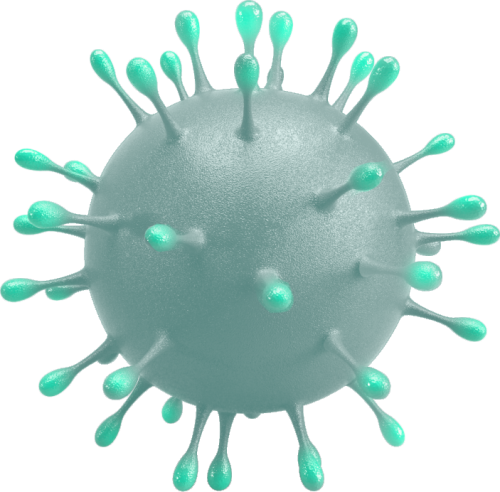 We're in uncharted territory. New school closing announcements are flying in every moment. And, it makes sense. Schools are like giant Petri dishes. A virus's dream come true, tons of bodies to transmit and distribute itself to all corners.
This, of course, comes with a heaping pile of additional challenges for students and teachers alike. How will the next few months look for them? What are the unforeseen challenges and consequences?
To answer these questions HPR talked to a teacher from Shanghai, China. Andrea Jones, an American teaching abroad, never expected her classroom would be closed for the past six weeks. She, like many of her colleagues, took the opportunity to leave Shanghai and travel. After it was clear she'd be teaching remotely for the foreseeable future, she came home to Minnesota.
HPR: If this continues, this coronavirus, how do you think it's going to affect A, yourself, and B, the education of your kids?
Andrea Jones: A: myself, it'll be a transition to get back into the classroom, to have classroom management because we're missing that component. And the kids, that's going to also affect their classroom management because they've been on a more relaxed schedule and timeframe than what they're used to.
HPR: Right. There's a good chance some kids will fall behind. Some kids probably respond better to this type of learning. But do you think that the school will put in measures to catch those kids, or will people just get pushed along?
Andrea Jones: We do have teachers that are learning support. They are supporting these kids. They can't do the extra educational things that we'd really like them to do because they need that teacher support. And the parents aren't teachers and they're frustrated. So in the case of this one student for example, that didn't get her work done, it's more the parents. And then there's this other kid that didn't get his work done. His mom thought he was doing it and was trusting the six-year-old. He wasn't doing it. He pulled the wool over her eyes.
HPR: So what are some of the tools that you get, as an online teacher? Walk me through your day.
Andrea Jones: Well, we're using a program called Seesaw and the kids know how to use it. That's how we were documenting their learning so their parents could see some of the things that they were doing in school, how they were doing on their assessments and doing some reflecting. It's more constant because we're putting the lessons on there, then they're responding and using different tools. There are drawing tools and tons of icons they can use. They can drag and click and record.
HPR: Almost app like?
Andrea Jones: Yeah, the Seesaw app is fantastic for this age. The kids get their two assignments from the homeroom teachers which is literacy and math. And then they also get a once-a-week assignment from their PE art, music, and library. There are also guidance classes for their social-emotional learning.
HPR: What kind of technology and equipment do your students have access to?
Andrea Jones: They would all have an iPad to work on. At the school, we have one-to-one iPads as well.
HPR: Nice. Now, your school has these resources for grade-schoolers, what about the older kids.
Andrea Jones: Yeah, as the grades go up, they have one-to-one laptops in third, fourth, and fifth grade. And then once they get to middle school, they need to acquire their own Mac laptop.
HPR: Would you guess that American students are as well equipped as the private school you teach at in Shanghai?
Andrea Jones: I am guessing they are not. Most kids would not have maybe an updated iPad. I know of a family that went and bought new iPads for their children.
HPR: One of the invisible problems for some students is not having the internet at home or computers to do basic stuff. Could that leave them behind the students that can afford those resources?
Andrea Jones: Yes, I would think you need parents' support for distance learning because you need to be disciplined to get it done and use your time effectively. It's a time management issue, and parents really need to be on board and checking in and making sure their child or children are doing their work in a timely manner.
HPR: Another thought pertaining to parents that don't have those resources. Are there any things that would help with out-of-school learning? If they don't have a computer or iPad is there anything they could do to keep their minds working.
Andrea Jones: You really have to have that online resource. Now with knowing that this is happening. Get to the library; get some books. There are online apps, Epic is a great resource for books, Tumble Books. There are math programs, but a lot of them you need a subscription for.Epic, for example, is a whole library full of real books, and you can do different genres and topics. But you need a subscription, or if you're homeschooled then the subscription is free.
HPR: You mentioned a conversation with a teacher this morning that asked how you're handling your work?
Andrea Jones: Distance learning, because we've been doing it for seven weeks, people are seeking our advice on how to go about it. My advice is that you really need to work together and smarter and share lessons. So, I do two lessons a week. My colleague does two lessons, and then the math coach does a lesson. And that's just for math. The other team members they're working on doing the literacy components, and between them sharing it and doing five a week as well, and incorporating all the components of literacy word study reading and writing.
HPR: Are there any other suggestions that you would give for a workflow to teachers starting this process like how to keep themselves organized. What tools they should seek out or anything like that?
Andrea Jones: Well, it helps if their parents maybe plan out a schedule and there are different online schedules that people have created but I think what works for you is making sure that you're in a quiet area, and that you're giving an amount of time focused on that task. And you need to have some breaks in there, some body movements. These are first graders, we can't expect them to sit for hours and hours. We wouldn't do that in the classroom and we wouldn't expect them to do that now.
When you're planning these lessons. It's not going to be the same as when you're in the classroom. You don't have that face-to-face interaction. So these lessons are going to seem shorter. We need to think about how the parents are supporting these young children. So it's not the same amount of school work and you may think it's less, but it's actually a lot more because they need parental support.
HPR: Are there any tips that you could give to parents, since most of them are going to be self-quarantined, on the best way to support their child?
Andrea Jones: I think patience. It's a different kind of patience, because you are now taking the role as the teacher, and also the parent role, and I think you have to remember that you're maybe not trained as a teacher, but you need to have some patience, and now you'll get a better sense of how your child learns in school, up the support that they may need that maybe you didn't realize they needed.
HPR: Well, that's interesting. So, parents could be kind of self-evaluating along the path to get to know their child better.
Andrea Jones: And what their strengths and weaknesses are through to their, their learning that maybe they catch on to math concepts easier but then some literacy things they may struggle with.
HPR: You spoke about a student that was pulling the wool over her/his parents' eyes about doing their schoolwork. Is there a way they could be evaluating it. For example, your software that you use, how would you evaluate to make sure that they're doing their work?Andrea Jones: Well, I think parents need to check-in. When they're doing their work, They should be sitting together. If they're trying to give their child independence, which is what we're all working towards, you go back and check that they've submitted it correctly. You listen to the teacher's feedback. I think you have to be tuned in to their daily work. You have to have some level of trust but then you also have to go back and check-in. You sit there together to do it and support them. Or you go back and you say, "Oh great, the teacher gave you this kind of feedback." make sure you fix what is necessary then move on. You got it to keep improving.