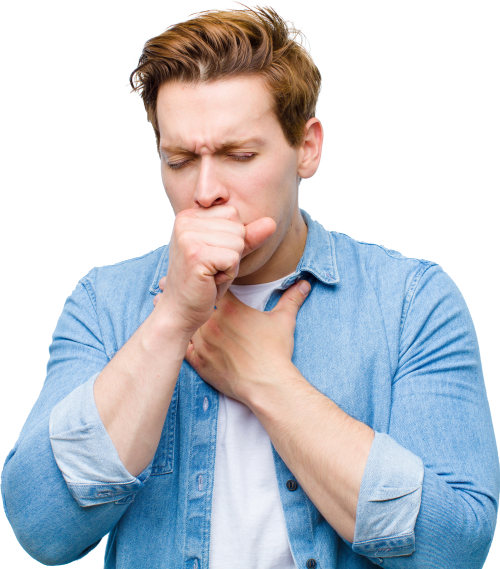 COVID-19, or Coronavirus, has started to make its rounds in the United States. As of Tuesday, Mar. 17, three residents in North Dakota, 11 in South Dakota, and over 60 in Minnesota have been confirmed to have the disease. The numbers in our area are low, but the expectation is that the number will likely grow and the impact will be more than just social distancing.
The situation is very fluid and changes several times a day. We can offer a couple things that were recently announced - what the Centers for Disease Control (CDC) recommends if you become sick with COVID-19 and what the City of Fargo is doing to minimize the impact locally.
What to do if you are diagnosed with COVID-19
If you are diagnosed with COVID-19 the CDC has a list of recommendations for you while you are sick. Most are common sense, but it is good to review them, so you can get back on your feet and minimize the possibility of spreading it to others.
This is the list of recommendations from the CDC's COVID-19 "Caring for Yourself at Home" webpage - https://www.cdc.gov/coronavirus/2019-ncov/if-you-are-sick/caring-for-yourself-at-home.html
Stay home from work, school, and away from other public places. If you must go out, avoid using any kind of public transportation, ridesharing, or taxis.
Monitor your symptoms carefully. If your symptoms get worse, call your healthcare provider immediately.
Get rest and stay hydrated.
If you have a medical appointment, call the healthcare provider ahead of time and tell them that you have or may have COVID-19.
For medical emergencies, call 911 and notify the dispatch personnel that you have or may have COVID-19.
Cover your cough and sneezes.
Wash your hands often with soap and water for at least 20 seconds or clean your hands with an alcohol-based hand sanitizer that contains at least 60% alcohol.
As much as possible, stay in a specific room and away from other people in your home. Also, you should use a separate bathroom, if available. If you need to be around other people in or outside of the home, wear a facemask.
Avoid sharing personal items with other people in your household, like dishes, towels, and bedding
Clean all surfaces that are touched often, like counters, tabletops, and doorknobs. Use household cleaning sprays or wipes according to the label instructions.
To protect yourself and those around you, you should self-quarantine and stay home if you are sick. It is easier to get rest and stay hydrated if you are at home and caring for yourself. Going out and about makes it easier to run yourself low and extend, or worsen, your illness. Also, by staying at home, you lessen the likelihood of spreading COVID-19 to others.
You will also be able to monitor yourself better at home. Your doctor will likely give you information when you leave after being diagnosed. Pay attention to your symptoms and, if they worsen, contact the clinic or hospital right away.
The CDC's list also recommends practicing good hygiene. Wash your hands, cover your cough and/or sneeze, and avoid touching others or their personal items. Personal hygiene and keeping your home properly clean will kill the virus and help from passing COVID-19 on to others in your home. Speaking of others in your home, if you have COVID-19, the CDC also asks that you quarantine yourself from the other members of your home to keep them from catching the virus.
If you are diagnosed and have a doctor's appointment, call ahead to make sure they still want you to come in. Obviously, there may be times you'll need to. If this happens, try to avoid public transportation if possible and wear a mask if you can. Again, this will help prevent others from COVID-19.
The CDC's website has advice for when to discontinue self-quarantining, but it is best to check with your medical provider to make sure it is safe for you and those you will come in contact with to do so.
To learn more about COVID-19 and how to prevent or treat it, visit the CDC's webpage.
What the City of Fargo is doing to minimize the impact locallyAccording to the City of Fargo's website, on Monday, Mar. 16, they announced, "comprehensive and proactive measures in response to COVID-19 epidemic." On the morning of Mar. 17, the City of Fargo enacted the following actions -
All Fargo Public Libraries will close for a period of 30 days.
Events at the FARGODOME and Fargo Civic Center will be suspended for the next 30 days.
No water service terminations will occur for the next 30 days to ensure that economic hardships do not hinder a household's access to safe, clean and reliable drinking water.
Meetings of City-appointed boards, committees and commissions will be suspended for the next 30 days (with the exception of the Fargo City Commission and Fargo Planning Commission, which are legally-mandated).
The City is discouraging any unnecessary in-person visits to Fargo City facilities and instead suggests usage of the City's website, FargoOne app or telephone calls.
Municipal Court operations will continue to be evaluated and may be suspended.
City leaders encourage businesses to follow the Center for Disease Control's Guidelines for Businesses.
The announcement did point out that the City of Fargo would continue essential services. This includes firefighting and police services, public health functions, public works operations, drinking water, wastewater services, garbage and recycling services, public transit, and inspections.
The City of Fargo also urged citizens to use credible sources when researching COVID-19 and Mayor Tim Mahoney issued the following statement -
"Fargo is a strong community. After just witnessing the incredible volunteer spirit at Sandbag Central last week, we're now asking for the public's assistance in responding to this challenge. Engage in social distancing, stay home if you are sick and wash your hands. Purchase the food and supplies you need, but please refrain from unrealistic stockpiling. Remember that we are only as strong as our collective community; even if you are a healthy person, you can be a carrier and infect others. Through today's actions, we are preparing but not panicking. I'm asking you to be smart about this by neither underreacting nor overreacting. Together, we will persevere and be even stronger than we were before."
COVID-19 is spreading and there is a lot of information out there - some is reliable, some is not. Some comes from people who refuse to accept COVID-19 as a real problem and some comes from people who revel in the fear and drama that can come naturally in a pandemic situation such as this. The best thing to do in a situation like this is listen to the experts. Get information and advice from the medical professionals or reputable sources, such as the CDC.