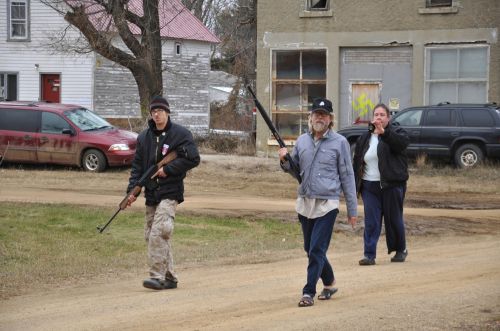 Since the town of Leith's victory against white supremacists, eleven towns across North Dakota made their hit list. The towns range from populations of 16 to nearly 7,000.
Listed by names, pictures, and real estate advertisements by Pioneer Little Europe North Dakota, a white supremacist operation welcoming Nazis, the Creativity Movement, Ku Klux Klan, militants, white nationalists, and racialists, the North Dakota towns are the group's next targets to become Aryan enclaves.
Known targets: Underwood, Carson, Kenmare, Washburn, Tioga, Newburg, Valley City, Antler, Sherwood, Landa, and Leith.
Operative concept: Pioneer Little Europes are identified as the "vanguard model for the next form of a white community, a vessel for its cultural revival," according to white supremacist Hamilton Michael Barrett, a prominent figure and author of the operation.
Operative goal: create "arks of survival" for the white race, and prepare for RaHoWa, or racial holy war.
Codename: "Stormfronts of the Street" which operated under the radar in North Dakota until wild-haired Craig Cobb's "100-day Reich" in Leith, in 2013, and his second attempt in Antler, in 2015.
Supporters of the operation, who come from all the corners of the white supremacist world, are threatening to begin again, and have been since 2015. The most recent threat came on November 9, 2016: "A return to Leith and Antler, ND, is in our future, comrades. This time there are more of us."
Leith and Antler are permanently marked for takeover under the self-titled Honey Badger Principle. "The Honey Badger Principle states that once an area is marked as PLE-friendly, we will pursue it until we get it no matter what," page organizers for Pioneer Little Europe North Dakota said on the group's Facebook page. "In other words: Once we bite, we will never let go."
The operation has expanded, however, and now includes near-ghost towns, townships, and two larger cities in the Peace Garden State.
"We are not putting all our eggs in one basket this time."
Pioneer Little Europe's Facebook pages are deceptively innocent. Profile pictures feature attractive white women, but the threats and rhetoric inside are tiresome to some town leaders, worrisome to others. The Pioneer Little Europe North Dakota page has garnered 1,086 likes, six more than last week. South Dakota's page has 802 likes. Page organizers frequently post about state and county population growth,
"We have a right to create a community for our people," a page organizer said. "We have a right to purchase property. We will make it as expensive and inconvenient as possible until we get our PLE. We are never going to give up. To give up now would be to disrespect our ancestors who built this world."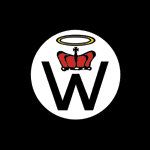 Leith, Grant County: population 16, 70 miles southwest of Bismarck
The tiny town of Leith made international headlines with its struggle against white supremacist Craig Cobb's first hostile takeover. After Cobb's arrest, Mayor Ryan Schock said his town razed abandoned buildings and tidied the village up. Outwardly, the town has had a makeover, but inwardly, the controversy tore the town apart. To this day he said Leith has not healed. The town was dubbed "Village of the Damned" by Cobb.
Johnny Cash's "Ring of Fire" is Schock's mobile phone ring.
"It's definitely changed, that's for sure," Schock said. "It's 75 percent back to the way it used to be. It drove a wedge into the community."
One reason Leith has not healed completely is that sympathizers live in town, Schock said. "Still a couple people living here that may agree with them. There are also a few of them straggling around here.
"It's not the way it used to be."
The townspeople are now leery of strangers. Hate groups, including the American Nazi Party, or the Nationalist Socialist Movement, still own three barren plots Cobb originally purchased, and there is little the town can do about it, Schock said.
"I am definitely keeping my eyes peeled. I've heard the rumors saying that they're always watching you. I'm watching out for them too, but I'm not going to worry about it either."
Leith is listed as a "somewhat livable" town, according to AreaVibes, an online real estate research engine. With a cost of living 22 percent lower than the state average, home values and incomes are also lower. Few amenities are in the area, and according to Mayor Schock, the town no longer has any abandoned buildings.
Cobb, now clean-shaven and quiet, was released from jail on probation in April 2014. He deeded the remainder of his Leith properties as gifts to prominent white supremacists, including Tom Metzgar, former Ku Klux Klan Grand Wizard and founder of White Aryan Resistance, Jeff Schoeb, National Socialist Movement Commander, and Alex Linder, owner of the Vanguard News Network, an online hate website.
Underwood, McLean County: population 778; 50 miles north of Bismarck and 60 miles south of Minot
In rural Underwood, City Auditor Diane Schell was unaware of Pioneer Little Europe intentions, and news her town was targeted came as a surprise.
"I think we will have to deal with it as it comes," Schell said. Her town instituted proactive policies in the 1990s for the city to purchase all abandoned buildings, leaving opportunities for cheap real estate difficult to find.
Underwood is a "very livable" town, according to AreaVibes, and while the crime rate is higher than the state average, the cost of living and property values are low. Its median household income is three percent lower than the state average.
Antler, Bottineau County: population 33; 50 miles north of Minot
Antler's Mayor Bruce Hanson dealt with Craig Cobb's second attempt at creating an all-white enclave by rallying the town's people, purchasing the property Cobb intended to buy, demolishing it, and cleaning up the street.
"We went through this a couple years ago, and I don't want to go through it again," Hanson said. "Nobody wanted these people in town."
After the town won the struggle and Cobb left town and moved to Sherwood, Hanson said he went inside the property. The wood floor was rotted, ceilings were caving in. He didn't dare walk more than 15 feet inside.
"Whoever wanted to move into that thing had to be half nuts and ready to move into the state hospital in Jamestown."
Antler is "barely livable" according to AreaVibes. Its crime rate is higher than the state average. Its median home value and household income are much lower than the state average, and its cost of living is 19 percent lower, making it an ideal target for a Pioneer Little Europe.
"Everyone in this town gets along," Mayor Hanson said. "We don't want any trouble, we don't want problems. It's a nice, quiet, small town and we want to keep it that way."
Sherwood, Renville County: population 256, 62 miles north of Minot
The town of Sherwood is situated two miles from the Canadian border, and relies heavily on the oil and agricultural industries for its survival. It has a golf course, three churches, and an active American Legion Post, according to the city's website. The town also has Craig Cobb, who is on probation and not allowed to leave the state.
Sherwood Police Chief Ross Carter said Cobb is living with a girlfriend.
"He's still here," Carter said. "No problems. I'm kinda expecting it, but I haven't seen anything. Everybody is keeping an eye on him. Everyone leaves him alone. He just wants attention."
The town's crime rate is 67 percent lower than the state average; its median home value and income are also lower, but it is listed as "very livable" by AreaVibes.
Washburn, McLean County: population 1,324, 40 miles north of Bismarck
Washburn and North Dakota's 13th largest city, Valley City, population 6,699, present challenges for Pioneer Little Europe North Dakota, and may be targeted for their proximity to surrounding smaller towns. The Pioneer Little Europe movement targets small, dying towns, which can easily be "taken over." The Flickertail State has approximately 114 towns with less than a thousand people and many more townships, according to City-Data.
"I guess we will need to keep our eyes and ears open and see what happens," Washburn Mayor Larry Thomas said.
Terraform
The Oxford Living Dictionary's meaning of the word terraform is to transform (a planet) so as to resemble the earth, especially so that it can support human life. It is a word not included online in Webster's Dictionary, and its usage by white supremacists is puzzling as it connotes planets other than earth.
"We are here to terraform the old white community, not to conform to it," Barrett wrote in his 2001 book "Pioneer Little Europe Prospectus, a.k.a. 'Stormfronts of the Street.'"
"The uncontrolled white nationalist culture will displace and destroy all the local values that have never really served whites…For it's in these places, in Pioneer Little Europes, where the old nationalities can align and evolve into a cultural revival for all white Americans, that a new faith and ethical resistance can take root."
Barrett doesn't preach violence, but little pity will be shown to those who resist. The optimal way to exterminating a race, or taking over an area is to take away the living spaces the people within need to maintain economic and cultural integrity, Barrett said.
"Some of the old community whites will not want to live within an area where our numbers are concentrated. They will voluntarily flee this target area. In fact, all who oppose white nationalism will voluntarily quit the area. Many others, however, will welcome their liberators."
One of Pioneer Little Europe's tactics used in Leith is called "renter's blitzkrieg."
"The large numbers of white nationalists involved will swamp all the existing institutions in the local target area, and will gain enormous respect everywhere else. They will also occasionally connect with militants, those who have long lacked a community to defend.
"Now all will defend their community."
Barrett adopted the methods behind Pioneer Little Europe from watching what he calls competition and adversaries, mainly Jews, the Chinese in Chinatowns, the Japanese, even homosexuals and hippies during the 1970s, he said. Like-minded individuals would target an area, and then "take it over" en masse before opposition had time to respond.
He proposed tactics not unlike General Patton during World War II where the decorated war hero bypassed entrenched troops to take control of nerve centers and supply lines.
"The faster we build large, powerful communities, the faster our opponent will be inclined to peacefully negotiate beyond their present stingy and condescending definition of what's fair."
Barrett condemns what he sees as a white genocide, and called on janitors, bartenders, police, lawyers, teachers, artists, security guards, book shopkeepers, theater owners, drivers, and blood bank operators, to prepare.
Two more principles for taking over towns are revealed within the Pioneer Little Europe North Dakota Facebook page: the "Tightening Rope Principle" and the "Trojan Horse Principle."
"Those who are hostile at all toward us will be looked upon as tainted," page organizers wrote. "We will not save them from a heart attack if they have one. We will be like a rope that tightens harder the more you struggle. The only way to escape the rope is to relax."
The Trojan Horse principle suggests that operations are already in place in small towns across North Dakota.
"We know certain high profile anti-whites live there. Anti-whites who are with UnityND and attacked the original Leith, ND effort. We tracked them down, and we found out they lived in PLE friendly areas, despite preaching 'diversity' to everyone else. So we decided to mark those very favorite areas which the prominent anti-whites live in for PLE creation. This will discourage Anti-Whites from attacking an existing PLE effort, because if they do, chances are they will find one in their own backyard."
Why North Dakota?
White supremacist groups prefer low-population areas. Guidelines suggest small towns, a meeting place, and a few shops are enough to begin an all-white enclave. Operatives search for isolated areas, towns on the brink of extinction, of which North Dakota has more than a handful.
"There is a belief by some supremacists that places like North Dakota are easy targets for starting supremacist movements, like Cobb's attempt to takeover Leith," Kade Ferris, the social media director for Unity-USA, said. Unity-USA is a nonprofit organization, an educator, and a direct action organizer against hate group activity.
"They think, correctly in some cases, that some people share their racist views," Ferris said. "They also believe that it would be more difficult for an anti-racist organization to oppose them in such a rural place as North Dakota.
"They were wrong on both points as they were opposed by the town of Leith and Unity-USA organized one of the best anti-racist rallies in recent memory."
Gregory Bruce, a Navy veteran, and one of the documentarians behind the Leith controversy, is now the media relations director for the city of Leith, and was an associate producer for the "Welcome to Leith" documentary. He has taken and collected thousands of photographs and videos, and hundreds of documents detailing the ordeal, and keeps some on his website.
He said he was one of three people, including the mayor and one other, who actively fought the Pioneer Little Europe operation in Leith, and believes they were surrounded by sympathizers. He was threatened with arrest by the county's former state attorney, Todd Schwarz, who reportedly told him to stop documenting and bringing attention to the situation as the county was running out of overtime pay, Bruce said.
Two years after Leith's victory, he took down his website, but he's bringing it back online. The fight isn't over, he said.
"There's more trouble brewing in Leith once again, not from the Nazis, but from the Nazi sympathizers," Bruce said.
One way to prevent a takeover is to keep towns clean and tidy, destroy old abandoned buildings or invest monies to spruce them up, both Bruce and Leith Mayor Schock said.
The fight against Pioneer Little Europe is also a digital one, Bruce said.
"Instead of shooting him [Cobb] that day with a gun, I decided to fight him using his own weapon, the Internet. And I beat the hell out of him."
Leith will one day become whole again, the mayor said, but the town no longer feels like the home residents once knew. Schock is distrustful of newcomers, keeps tabs on hate group message boards. Anyone unknown who wants to buy property in Leith will undergo intensive scrutiny.
"I know what they're looking for, a rundown town, a ghost town, yet still has a governing law," Schock said.
"I tried my best to educate the people in North Dakota, but they just don't give a damn," Bruce said. "They want to believe this will go away, but it's not going to go away."