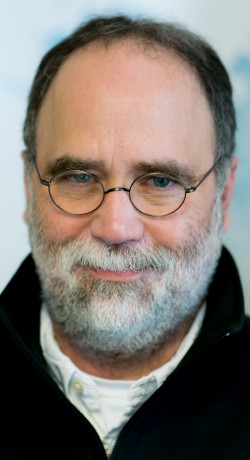 On Tuesday, Zandbroz Variety will host a book launch for local author, travel writer, photographer, and Concordia professor W. Scott Olsen. This event will promote his latest nonfiction book, "A Moment with Strangers: Photographs and Essays at Home and Abroad," published by the North Dakota Institute for Regional Studies.
"Some of the stories are stories that I remember from years ago," Olsen says. "In one sense it took 15 months to write, in another sense it took 15 years."
The project was inspired by his extensive travels to England, Scotland, India, France, New Zealand, and other countries, and the brief but momentous encounters with strangers along the way. Moments are what drive the narrative, particularly moments when a shared experience creates a bond between travelers.
"The premise of the book is that whenever we're traveling, short distance or long, we always have those brief moments when we become someone's best friend," Olsen explains. "We share something at a monument or a gas station or something, and at that moment they're the closest people to us on the planet. The book is a celebration of those moments of connection."
Olsen's photographs are intended to complement the essays and present the same subject matter through different mediums.
"The photographs are not there to explain the stories and the stories are not there to explain the photographs. They're two different vocabularies working throughout the book. They're meant to be moving along at the same time but not necessarily one illustrating the other."
Olsen travels by car and by piloting his own planes. His essays, articles, stories, and photographs have appeared in publications such as Flying Magazine, Flight Training, and AOPA Pilot. He has been published in literary journals and edited several anthologies, including Concordia's literary magazine, Ascent.
Of the book launch, Olsen reassures, "The event is not really a reading—I'm not going to be droning on for an hour. It's a book launch party, so there will be a lot of conversation. Those are more fun than just listening to someone lecture."
Olsen's other books include "Gravity: The Allure of Distance" (2003) published by the University of Utah Press; "At Speed: Notes from the Long Line Between Two Points" (2006) and "Never Land: Adventures, Wonder, and One World Record in a Very Small Plane" (2010), both published by the University of Nebraska Press; and "Prairie Sky: A Pilot's Reflections on Flying and the Grace of Altitude" (2013), published by University of Missouri Press.
IF YOU GO
Book launch: W. Scott Olson
Tuesday, March 29
For more information, contact Zandbroz's Greg Danz at 701­239­4729.