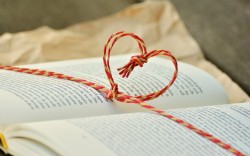 On Wednesday, January 18th, nonfiction author Elizabeth Raum will be at Ellen Hopkins Elementary and Robert Asp Elementary as part of a collaboration between the schools. She will sign autographs that morning in Ellen Hopkins' library before presenting to classes during their alternating library times.
Raum, a former teacher and librarian, has written nearly 100 educational books for several children's series, including Countries Around the World, American Lives, Fact Finders, and Interactive History Adventures. These books cover a wide range of subjects from the Aztec Empire and the California Gold Rush to the invention of cars, computers, and nuclear energy.
Raum's own Natural Disasters series, which contains titles such as "Blizzard!" and "Earthquake!", teaches children the science behind such disasters and how to stay safe when they happen.
Proving that she doesn't shy away from heavy subject matter, Raum has also written "Bullying" and "I Know Someone with HIV/AIDS," as well as "Guide Dogs" and "K-9 Police Dogs" for the series Animals with Jobs.
Though her primary focus is nonfiction, Raum has also written two picture books. "Cedric and the Dragon," winner of the Mom's Choice Award, is about a prince named Cedric who falls behind on reading, math, and dragon-slaying lessons, but who ultimately saves his kingdom with his kindness, bravery, and problem-solving skills. "The Christmas Star," illustrated by Meredith Johnson, focuses on a lamb named Star who runs loose on Christmas Eve and brings a community together in their search for her.
According to her website, elizabethraum.net, Raum wanted to become a writer since she was in third grade.
"My teacher, Mrs. Brown, assigned us to write poems," she writes. "Mine was a four-line verse about snowflakes, and when Mrs. Brown said to me, 'You'll be a writer when you grow up,' I was thrilled."
Even then, Raum had a passion for knowledge, storytelling, and reading biographies of famous people, which eventually resulted in her own biographies of Catherine the Great, Abraham Lincoln, Alice Paul, Meriwether Lewis, and other historical figures.
"As a child, I loved writing reports. For me, doing research has always been a kind of treasure hunt. My treasures are the facts that create pictures of past worlds and faraway places… I spend my days doing research, taking notes, and writing. I especially enjoy learning how people lived in other times and places."
YOU SHOULD KNOW
For more information, contact Moorhead Area Public Schools at 218-284-3300.