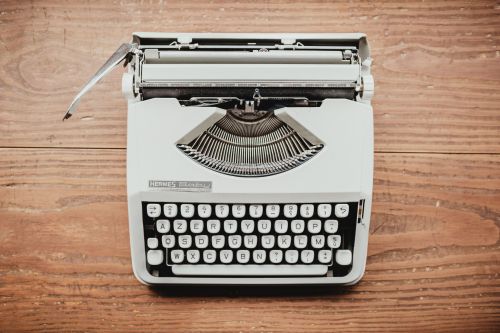 Next month, aspiring writers in grades 7 to 12, regardless of skill level, will get to take part in the 1st Annual Teens Creative Writing Summer Camp, courtesy of North Dakota State University (NDSU) and the Red River Valley Writing Project (RRVWP).
The camp will take place on NDSU's campus from Monday, July 8th to Thursday, July 11th. Each session will run from 9 AM to 4 PM, taught by professors from NDSU, North Dakota State College of Science (NDSCS), and the University of North Dakota (UND).
"The idea for the camp was born out of several conversations between myself and Kelly Sassi, the director of the RRVWP," says NDSU professor and camp director Jamee Larson. "We wanted to provide area students with the opportunity to study writing with some of the best writing instructors."
Larson received her MFA from Minnesota State University Moorhead (MSUM) and has been teaching composition and creative writing at NDSU for the past six years.
The RRVWP, founded at UND in 1999, is part of the National Writing Project, the nation's largest and longest-running professional development enterprise. NDSU associate professor Kelly Sassi succeeded Kim Donehower as director in 2014.
This summer camp will cover the genres of fiction, poetry, scriptwriting, creative nonfiction, and even graphic narratives. In order to provide the best experience possible for participating teens, Larson hopes to keep the class size relatively small.
"We would like to keep the number of students to under 20 so that each young writer can receive individual attention throughout the camp," Larson said.
The $140 fee covers all snacks, lunches, and writing materials will be provided, though students are free to bring their own laptops. Scholarships are also available. Registration can be done online or by contacting Larson at jamee.larson@ndsu.edu.
"The biggest goal of the camp is to provide area students with an opportunity to study creative writing in a supportive environment," Larson said. "All of the instructors are participating because they have a passion for both creative writing and teaching. Creative writing and critical thinking are skills that will benefit these young people going forward. We want to help nurture and develop those skills."
She adds, "NDSU has recently added a creative writing minor to their English program, and we hope to expand that program so it has a solid impact both within the NDSU community and the greater FM area. A community with a strong arts presence benefits everyone."
YOU SHOULD KNOW:
To register email Jamee Larson at jamee.larson@ndsu.edu.