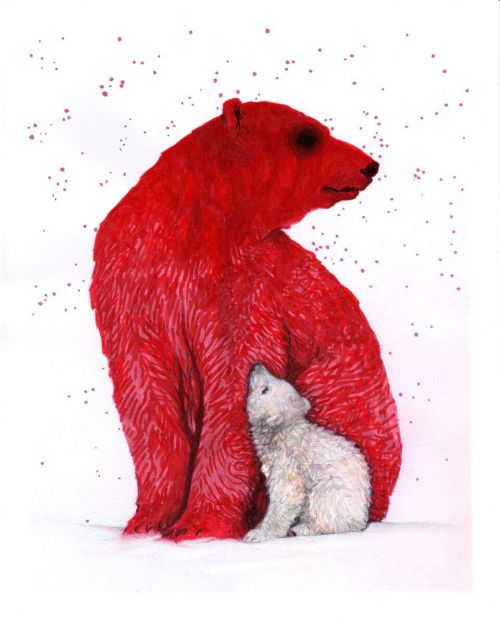 Three years ago, the children's book "Peter the Slug" was self-published by local author Peter Schultz. Today, under the name Peter Fane, that same author has released "The Blind Dragon" and "The Bear and His Daughter," both part of the Canon of Tarn series.
These books have a sizeable following, due to successful readings and book signings at several local businesses. Most recently, there was a reading and book giveaway last Tuesday at the Creative Plains Foundation.
Now Fane has commissioned local artist Christina Johnson to produce a series of nine drawings based on "The Bear and His Daughter." These drawings are not direct representations of scenes, necessarily, but images inspired by the story, its characters, its general themes, and a list of prompts provided by Fane that allows Johnson some creative liberty.
Johnson, who has completed three drawings so far, has said, "I'm completely free to go in whatever direction my prompt and my reading of the book takes. There were no limitations, there were no requests on his part of things… Each one of them is kind of a surprise to him, because she doesn't know where I'm going to go with it."
Though the series has not been completed yet, Johnson has already received a variety of responses for her pieces. The first piece is named for its prompt, "Mother," and depicts a red mother bear with a white baby bear.
"A lot of people reacted to the red palette," Johnson said, "which was interesting to me because I thought the red was fairly ominous, but people went to a sweeter place, probably because the little bear was looking up at the larger one. I think the sweetness of the baby bear did a lot more to tone that down than I anticipated… So that's been interesting, to see reactions from people who are just seeing it as a picture that's showing up on their Instagram feed or their Facebook feed with no context for the book, versus the people who have read it and their reactions."
Though Johnson does not have a website dedicated to her art, she is active in promoting her work on social media, primarily Instagram, under the username dualbunny.
"Instagram is generally what I'm using right now, just because it's the easiest way to reach people," she said. "I'm one of those bazillion artists who's like 'I have a website in the works!' I'd like to get one up just for the sake of having it, but for me the reality is that it's much harder to get traffic to that then it is to kind of direct people toward an Instagram."