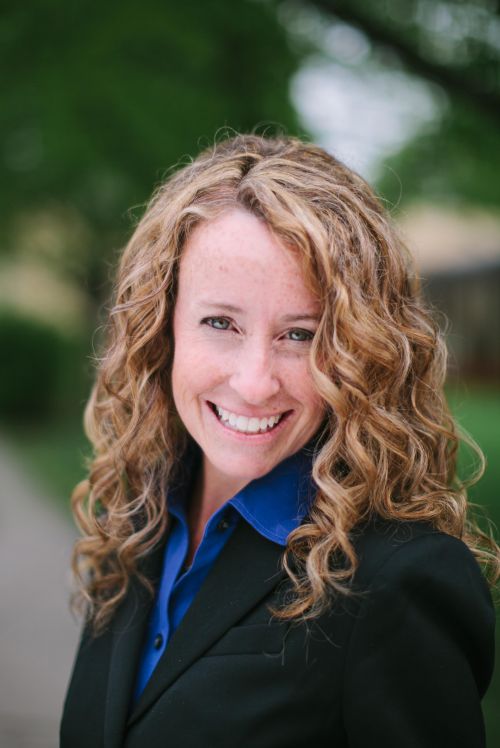 Next Tuesday, award-winning author, public speaker, and Concordia professor Jacqueline Bussie will be at the Fargo Public Library for a reading and signing of her latest book, "Love Without Limits: Jesus' Radical Vision for Love With No Exceptions." This event will be free and open to the public, with copies available for purchase.
"Love Without Limits"—which is part memoir and part theological guide—was written during the contentious 2016 presidential election. In an interview with the Forum, Bussie confided, "My heart was broken by the amount of people who didn't speak to each other, who insulted each other on social media just because they had political differences. So I didn't want to write a book about politics at all, but I did want to write a book that was about love."
Bussie had been commissioned to write "Love Without Limits" by a major Christian publishing house, who paid her an advanced salary so she could take a year off teaching at Concordia. When the due date arrived, Bussie said, "They said they thought [the book] was terrific, but there was one thing they wanted to talk to me about. They said 'It's the gays and the Muslims.'"
Bussie was told that this subject matter was "theologically out of bounds" and "not in line with the values of the majority of readers." Bussie stuck to her principles and refused the proposed edits, rewrites, and omissions. As a result, the company refused to publish the book, and even demanded that she pay back the salary she was given.
"I had just lost a year of my life," Bussie said. "I lost my book, I lost my dignity, I lost my hope… What I didn't lose was my love. Love had won. In a sense, I had lost all of those things because I had refused to let go of love, which was the whole message of the book."
Bussie took to social media to share her story, with a photo of herself with duct tape over her mouth that read "Censored." In just a matter of hours, her post went viral, resulting in Fortress Press making her in an offer to publish the book. "Love Without Limits" was released on August 20th, 2018.
In addition to teaching at Concordia, Bussie runs the campus's interfaith center and directs the Forum on Faith and Life, a group that promotes discussion of different theologies. She has written two other nonfiction books: "Outlaw Christian: Finding Authentic Faith by Breaking the 'Rules,'" published by Nelson Books, and "Laughter of the Oppressed: Ethical and Theological Resistance in Wiesel, Morrison, and Endo," published by Bloomsbury Academic.
IF YOU GO:
Jacqueline Bussie reading
Tuesday, January 15, 7 PM – 8 PM
Fargo Public Library, 102 3rd St N, Fargo