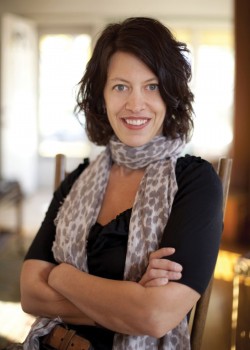 Zandbroz celebrates Independent Bookstore Day
A world in which independent bookstores can still thrive is certainly a good one. Independent bookstores enrich their communities in many ways, partly by connecting people with local authors and fostering a unique sense of place.
This year, these unique shops get a special day in their honor.
Saturday, May 2 marks the first national Independent Bookstore Day, sponsored by the American Booksellers Association and Penguin Random House. More than 400 bookstores nationwide will be taking part, and Zandbroz Variety in Fargo will celebrate by holding an all-day book party.
Zandbroz has been a proud independent bookstore in the Fargo-Moorhead community for 24 years, and the shop continues to open its doors to all bibliophiles, gourmands of the written word, supporters of all things local and independent and Fargo-Moorhead, and to everyone else here, there or anywhere in-between.
Plenty of special offers will be available throughout the day. All new and vintage books will be 15 percent off, and exclusive Independent Bookstore Day items will be offered as well. Drawings will be held for prizes including books, special broadsides and more. Free doughnuts will be provided to the first 50 customers of the day, and coffee will be on the house for the duration of the event.
From 11 a.m. to 1 p.m. attendees will also have the opportunity to have books signed by two favorite local authors.
Lin Enger will be signing copies of his critically acclaimed novel, "The High Divide," released in 2014. This signing will also mark the national debut for the new paperback edition from Algonquin Press.
Melanie Hoffert will sign copies of her book "Prairie Silence," which was the winner of the 2014 Minnesota Book Award for Memoir & Creative Nonfiction.
HPR reached out to Melanie Hoffert to get her take on this event, as well as her thoughts on the important roles independent bookstores perform for their communities.
"I think it is critical for a community to support independent bookstores," Hoffert said. "We've lost so many unique community businesses over the last few decades as superstores have saturated our culture. And with those small businesses we've lost personalization and connection and aesthetic. I think this is sad."
"The remaining independent bookstores that are still thriving, like Zandbroz, create rare spaces where we can form relationships with the owners, interact with staff who are passionate about books, and invest in places with deep connections to the local landscape. Independent bookstores still provide the shopping experiences of yesteryear; experiences that have faded all too soon."
Hoffert also had some kind words specifically for Fargo's own Zandbroz.
"Zandbroz is a gem of the Dakotas. There is nothing like the hardwood floors, high ceilings, perfectly curated gift selection, handmade jewelry and paper, and compelling book selection. During college I often drifted into Zandbroz to be surrounded by beauty as I devoured new books. Today when I visit Fargo, I never leave town without visiting this bedrock of the community. I am so thankful it is still here."
IF YOU GO
Independent Bookstore Day
Zandbroz Variety, 420 Broadway N
Sat, May 2, 9 a.m.-8 p.m.
FREE