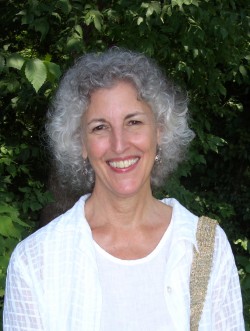 Next Wednesday the poet, memoirist, and literary critic Madelon Sprengnether will be at Minnesota State University Moorhead as part of the Clarence Glasrud Lecture Series. She will give a lecture at 4pm, followed by a reading at 7:30, both at the Livingston Lord Library Porch.
For her work, Sprengnether has received awards from the Loft Literary Center, the Bush Foundation, and The National Endowment for the Arts. Her essays have appeared in many books of literary criticism, including The (M)other Tongue: Essays in Feminist Psychoanalytic Criticism (1985), The Spectral Mother: Freud, Feminism, and Psychoanalysis (1990), and Shakespearean Tragedy and Gender (1996). She currently teaches literature and creative writing at the University of Minnesota.
While her work in literary criticism focuses on psychology and feminism, her creative work often features themes of grief, spirituality, and personal tragedy.
Sprengnether got her writing career started with help from New Rivers Press. Her first book of poetry, The Normal Heart (1981), and her first memoir, Rivers, Stories, Houses, Dreams (1996), were published as part of the Minnesota Writing Project.
These were followed by Angel of Duluth (2006), a poetry collection published by White Pine Press, and two chapbooks: "La Belle et la Bête," winner of the 1999 Edda Poetry Chapbook Contest, and "Near Solstice," winner of the West Town Chapbook Poetry Contest in 2008. Famed poet Edward Hirsch has said, "Madelon Sprengnether's short prose poems surprise us with their quick turns and telegraphic insights, their physical bearing… and spiritual poise."
Sprengnether's second memoir, Crying at the Movies (2002), delves into the loss of her father when she was nine and how she spent years repressing her grief until movies provided a means of catharsis. In the memoir she admits, "When bad things happened to me in real life, I didn't react… Yet in the dark and relative safety of the movie theater, I would weep over fictional tragedies, over someone else's tragedy."
Her third memoir, Great River Road (2015), chronicles her spiritual journey in coming to terms with death, divorce, illness, and traumatic memories. Sybil Houlding, a faculty member at Western New England Institute for Psychoanalysis, has described it as "Wise, intimate, profound… Through the lens of her daughter's wedding, her visit to Tintern Abbey, and her long journey to the place where her father died, we are privileged to share in her reflections both spiritual and quotidian."
Both the lecture and the reading will be free and open to the public.
IF YOU GO
Madelon Sprengnether
Wednesday, April 5, 4pm lecture, 7:30pm reading
Livingston Lord Library Porch, MSUM